Here's some more awesome blog love … I swear Blogsville is the nicest place on earth. Everyone is so friendly. You guys rule!
One of the prettiest blogs on the entire internets, 100 layer cake says: "This is how you capture the spirit of a couple." What a compliment! That's EXACTLY what I aim to do!! thank you 100LC! Thank you!

Relentless Bride says:  "all i can say is WOW!"… thank you R-Bride!! We heart you too!!! xo

Erin Ever After says:  "Wow. Are people really that cool or does the photographer have anything to do with it? I am hoping I can show up on my wedding day and my photographer will magically make me look like this."
– thanks Erin!
Little things says: "… They are so authentic and vintage and beautiful… she'd make a killing in Seattle.  So hip."
I would LOVE to shoot a wedding out in Seattle!
I am utterly charmed by c is for charmed! She says: "The slight grainy texture, the vintage tinting, the 60's styling.  its all so dreamy! And the creative genius behind FeatherLove, Noa, just recently re-launched her site and blog – go check it out. (PS. her site has some great music playing too!)" … yay, thank you!!

Little Birdie Boutique said she was:  "blown away with the beautiful images"… thank you!! I heart you too!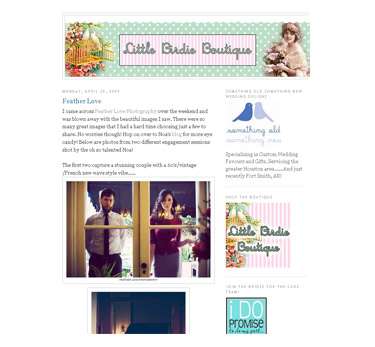 Lake Jane — is this not the most gorgeous blog ever? it's stunning! & what an awesome blog she gave me here!
and a $10,000 wedding– oh how I love you and all your awesomeness! I'm brimming with joy over this.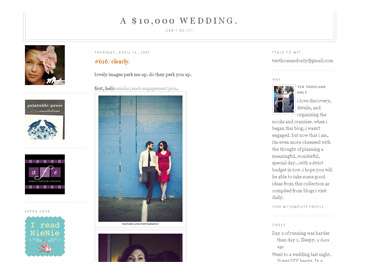 Nick & Anela call me their "new favorite photographer"!!! … wow! thanks so much guys 🙂

The Veiled Vows and Auburn & Ivory blogs = double happiness.
I'm totally biased because I have been fortunate enough to spend tons of time hanging out with and shooting the beauty that is Emilia, pretty much my favorite person on earth right now.  And she has posted my e-sessions on both her blogs.  Here they are….
Auburn & Ivory:


Veiled Vows:

and another feature from oh joy!
ooh I can't express how much I LOVE this blog! check out her post about our new site here: oh joy!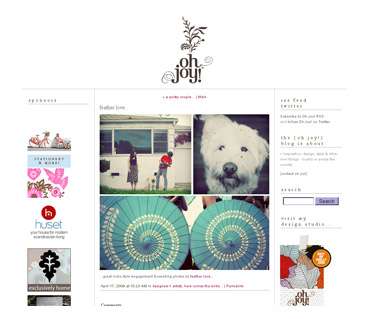 vintage glam weddings blogs me!
how happy I am right now. seriously, these are all the best blogs on the internet, I feel so honored! Check out Vintage Glam here: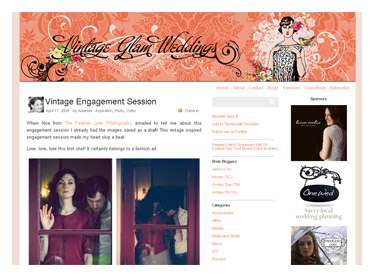 little winter bride blogs me
ahh, she's so adorable, i love thee little winter bride…!
check it out here
rock 'n roll bride gives a blog about me….
i heart rock 'n roll bride so much… where would all of us wedding-obsessed bloggers be without her? she's our rock, our foundation… and she's just written another little pretty about me here.