Check out the awesome Ruffled Blog FEATURE we got today for this DIY wedding, with tons more photos!
Venue: The Oviatt Penthouse
Catering: Cicada Restaurant
Bride's Dress: Designed by bridesmaid Kate Kolb
Hair: Jennifer Injaian, owner of Phoenix Salon
Makeup: Lina Negret
Baker: Helena Wirth Cakes
Cake Topper: Etsy
Cupcake Wrappers: http://www.paperorchidstationery.com/
Flowers: The bride & her maids created all bouquets, boutonnieres and table settings. Flowers bought at the
LA flower market.
Music: The groom mixed all the music himself.
Invitations & Place cards: Designed & handmade by the bride and groom. Home screen printing using Gocco.
Calligraphy: Peter Garcia, LA local tattoo artist.
Wedding website: www.nutterwest.com Designed & coded by Paul, illustration and typography by Aaryn
Don't forget to read Aaryn & Paul's story at the end of the post!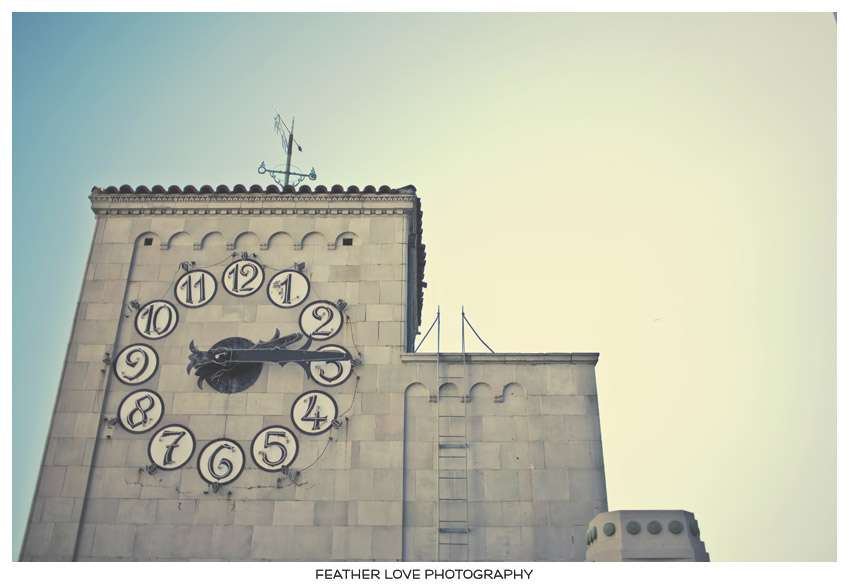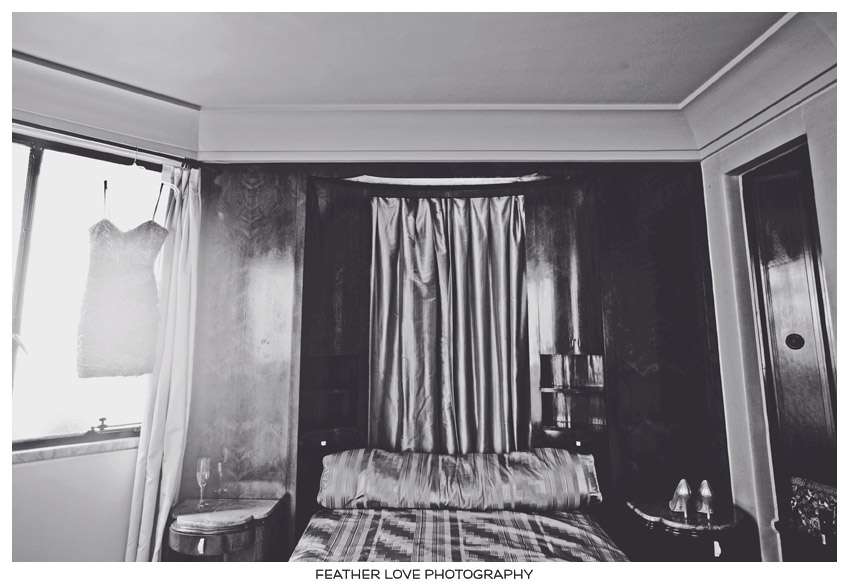 The The Oviatt Penthouse is absolutely gorgeous! Complete with tons of deco details and beautiful lines, textures, furniture, colors, art work….
Look at the color on these walls outside!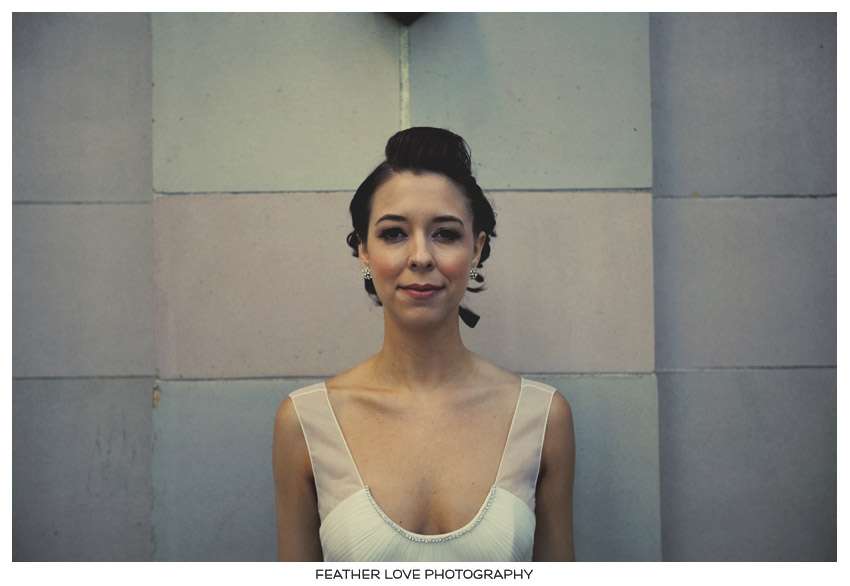 This bathroom is KILLER.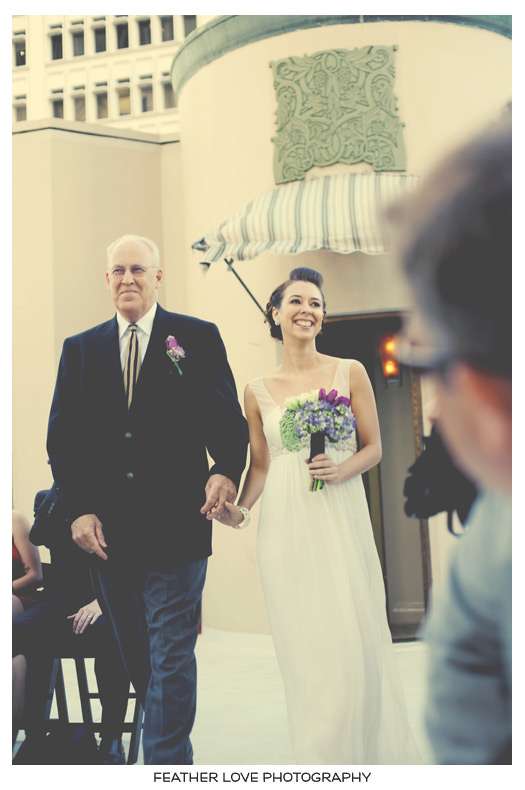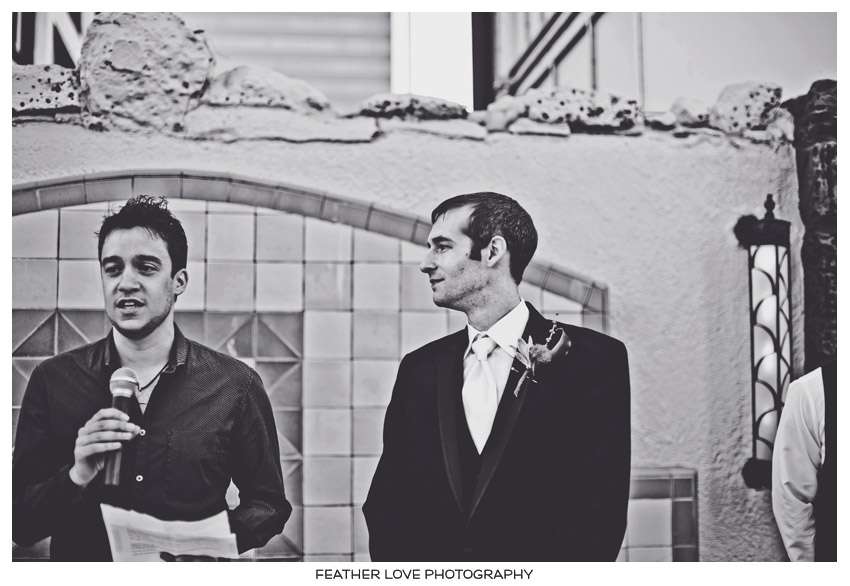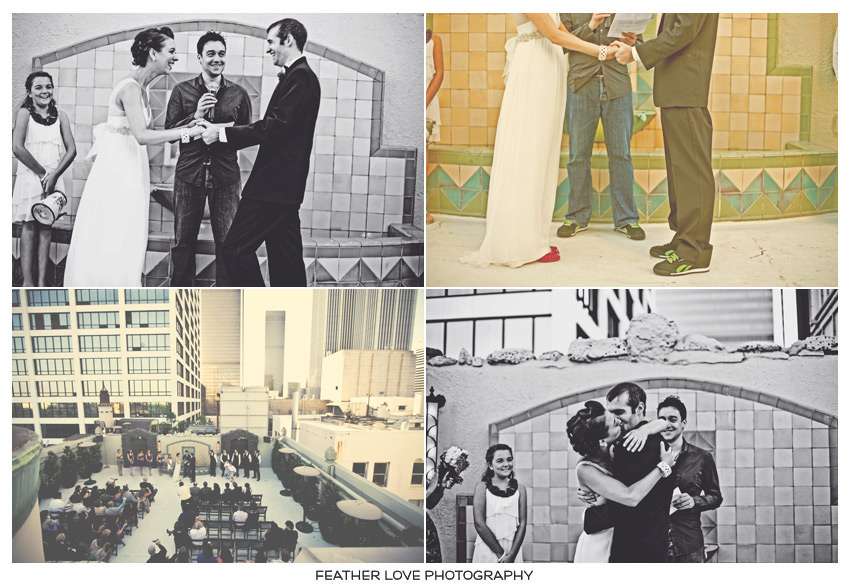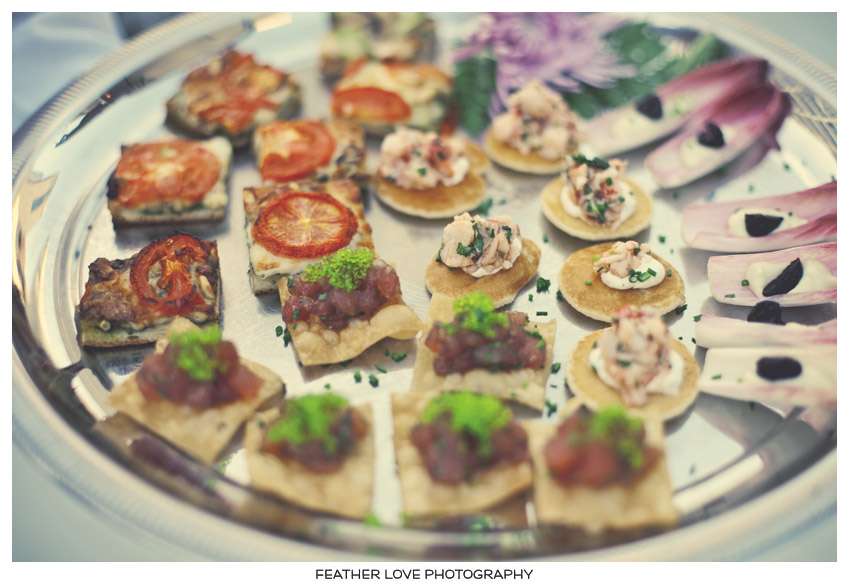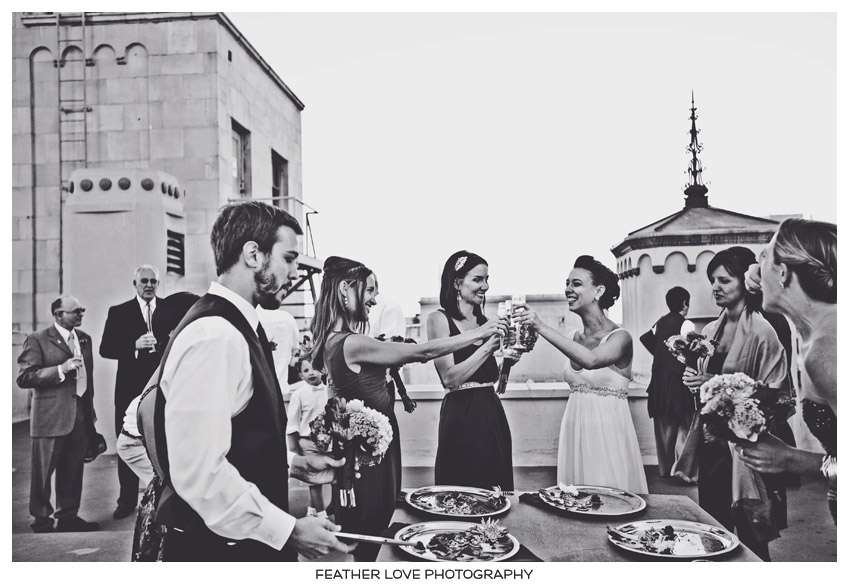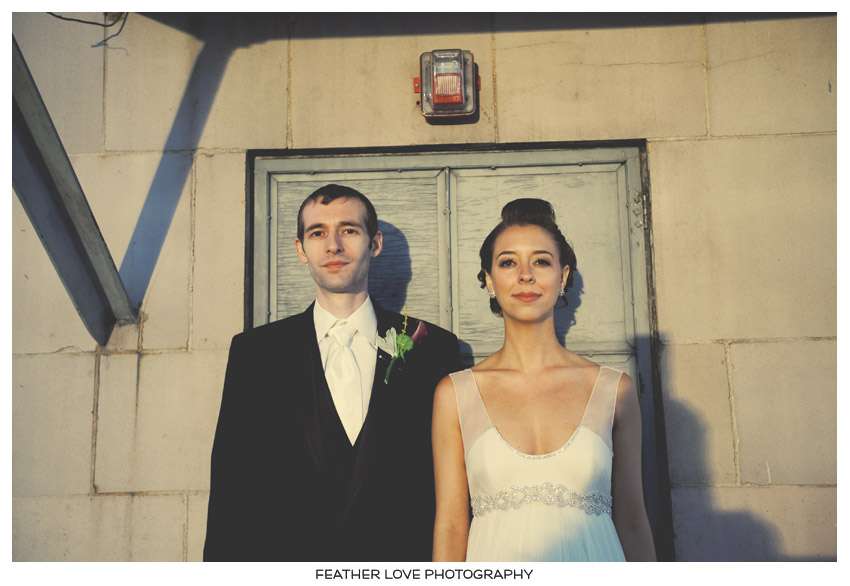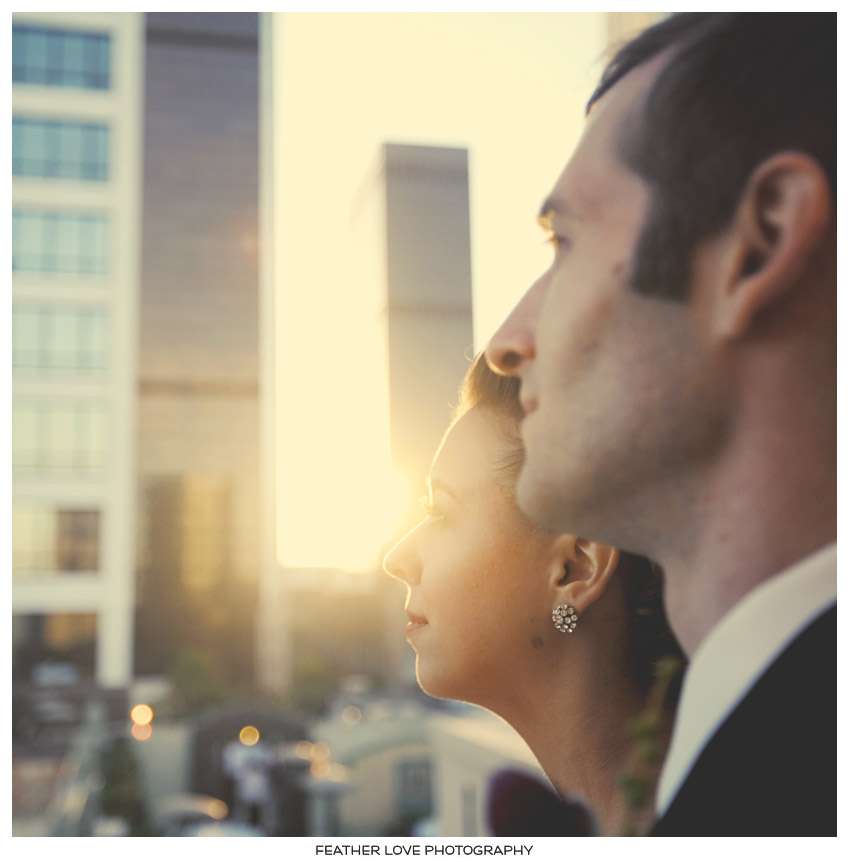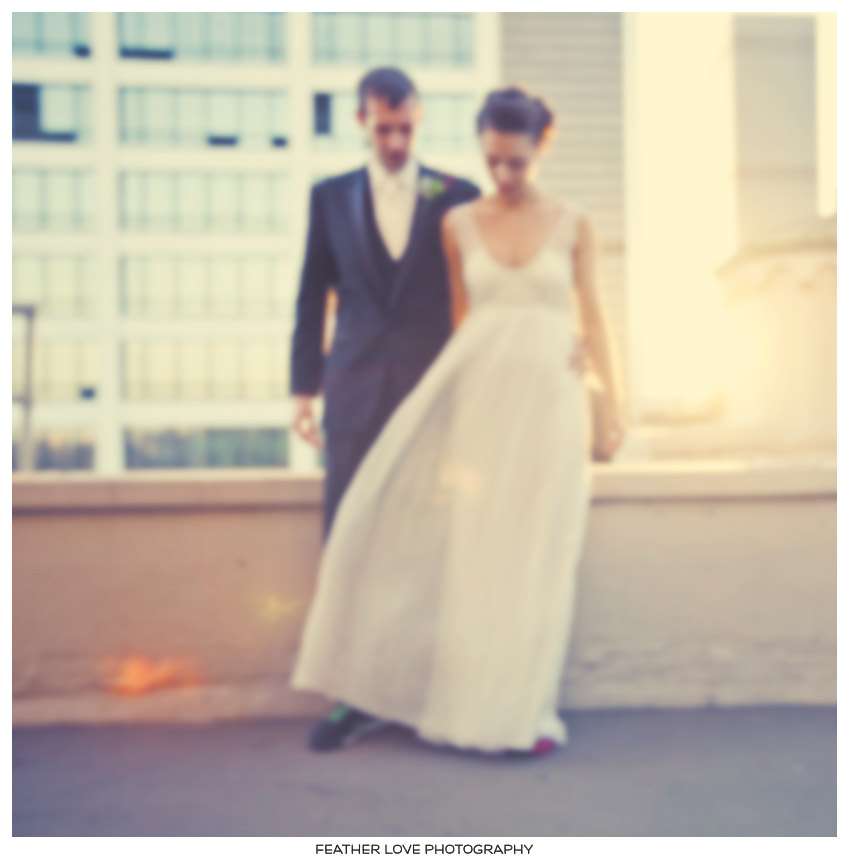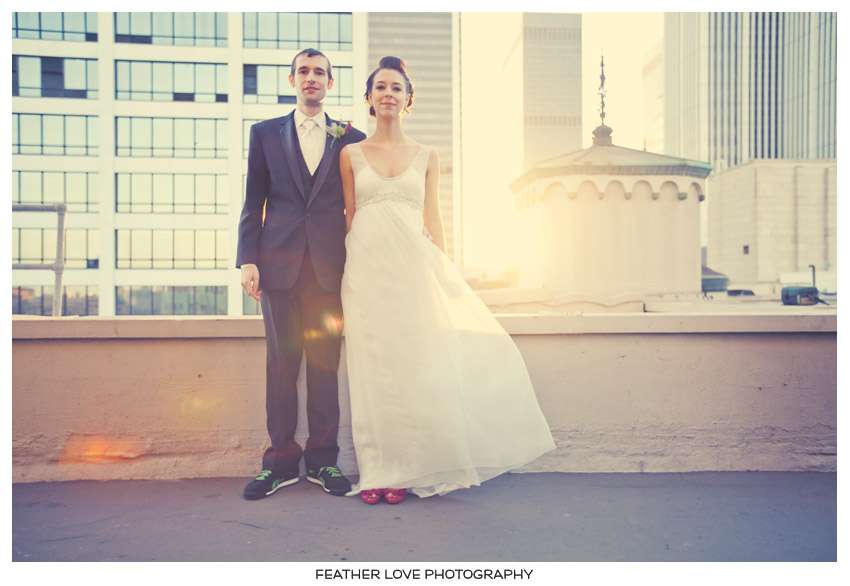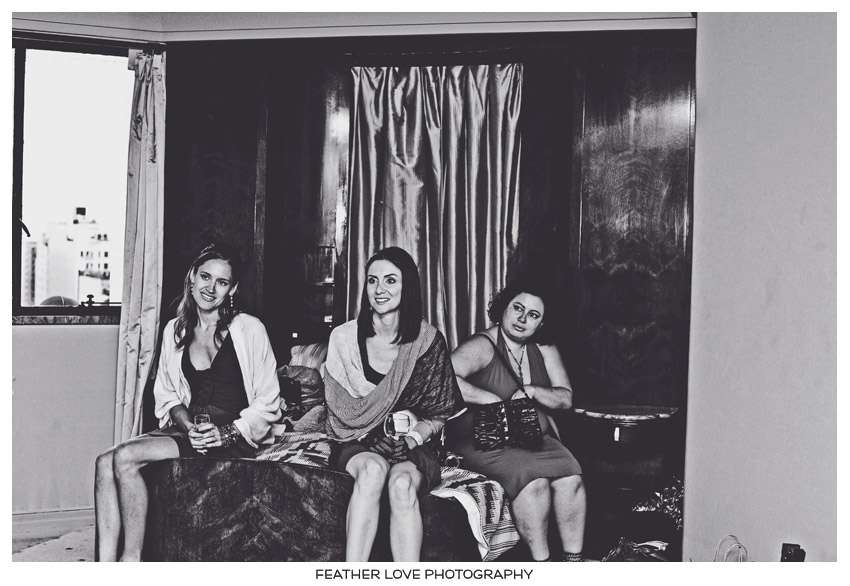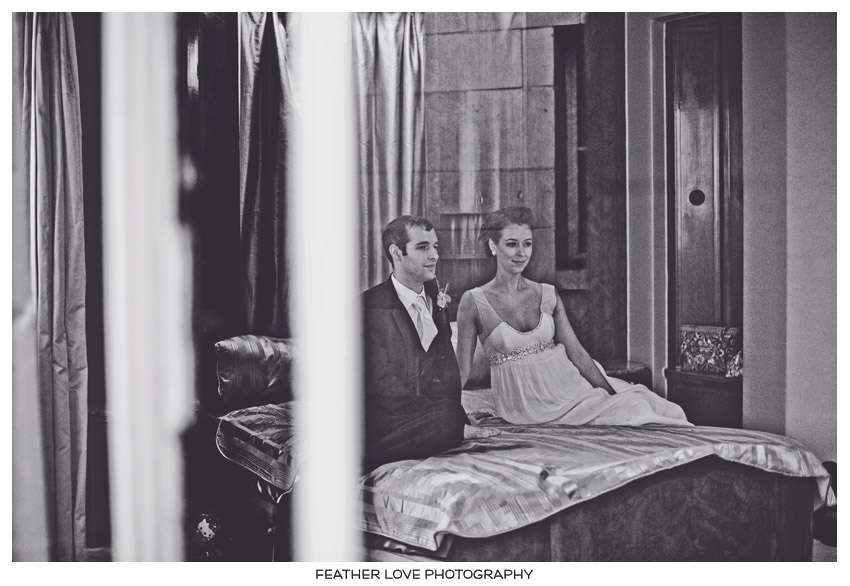 One of my absolutely favorites is this one below that Moe took while I was shooting them inside… it reminds me of a classical painting…!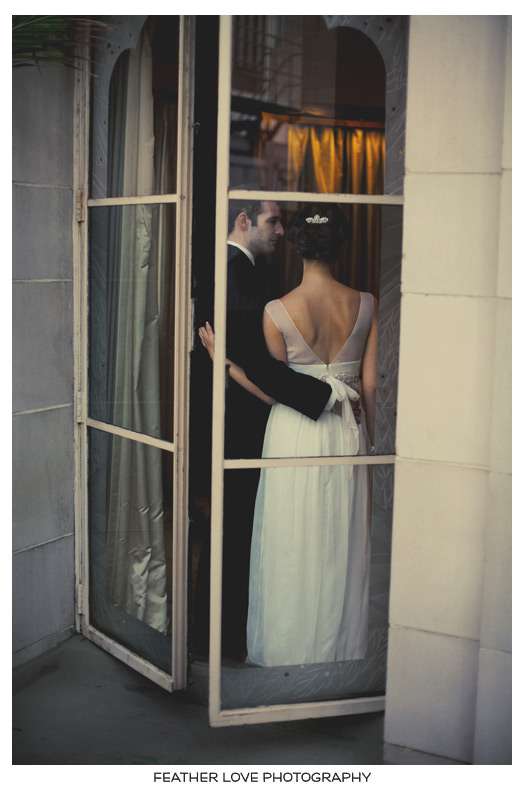 This one below is another fave of mine that Moe took… it's perfection!!!!!!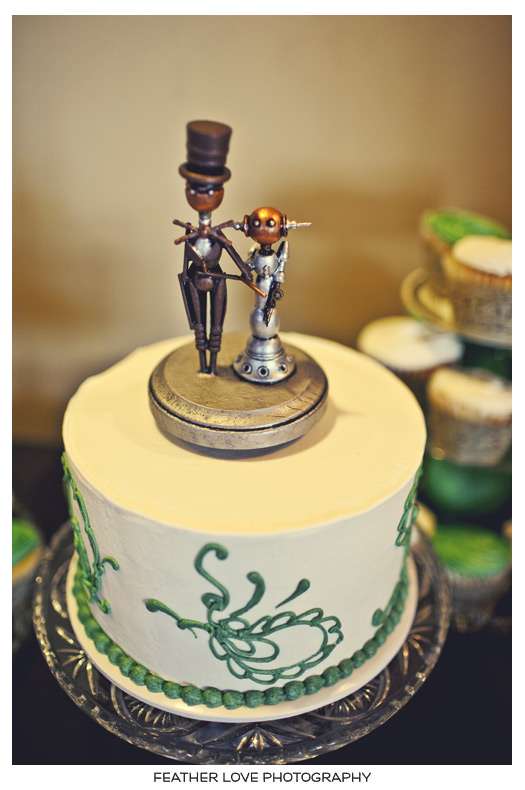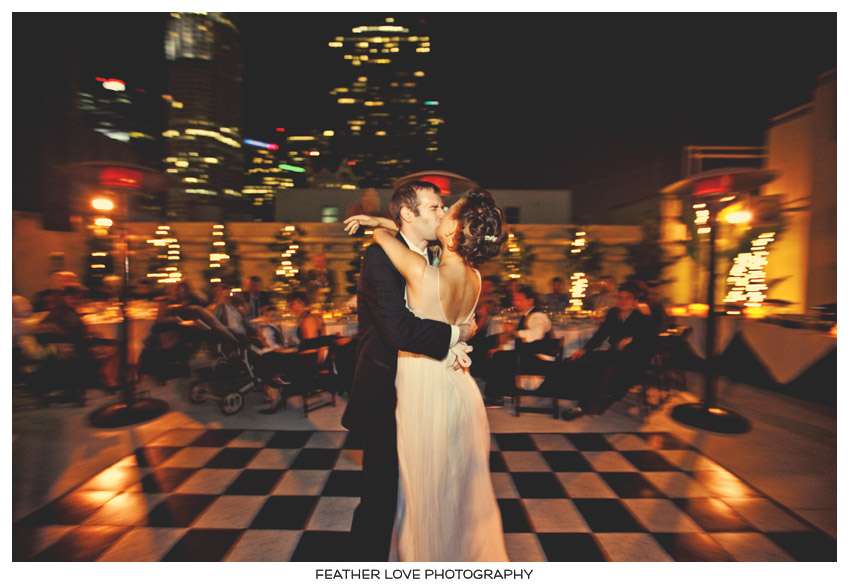 That's me in a fishbowl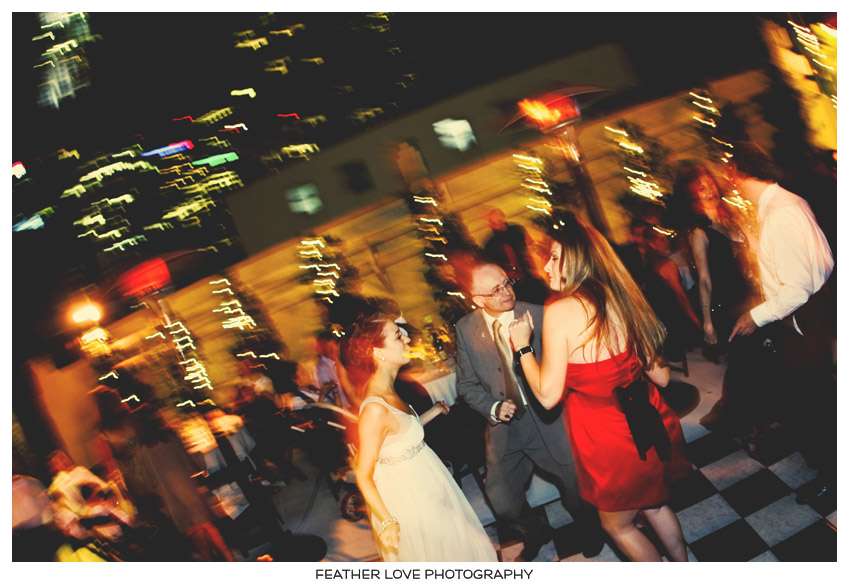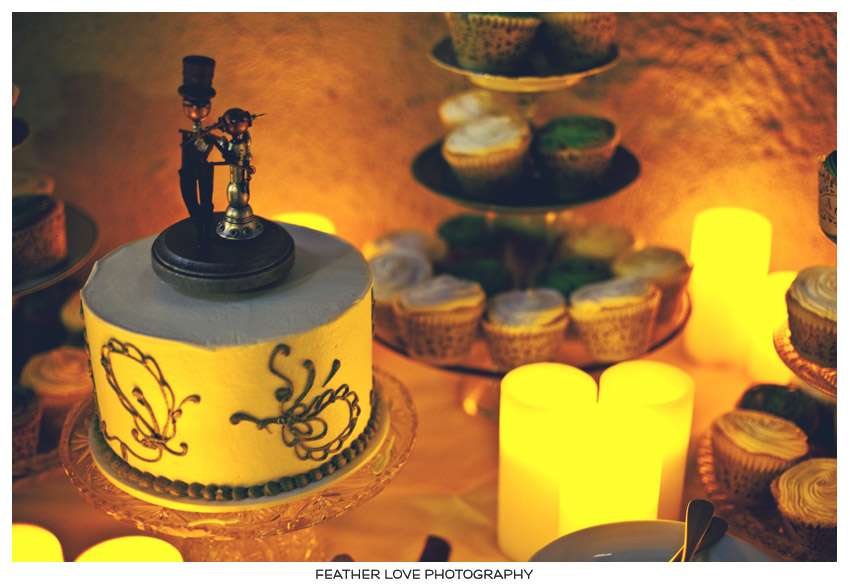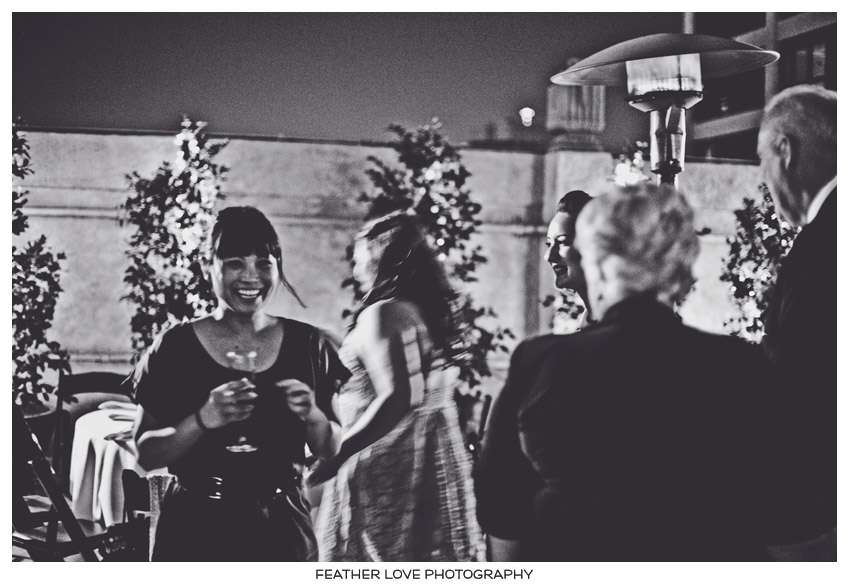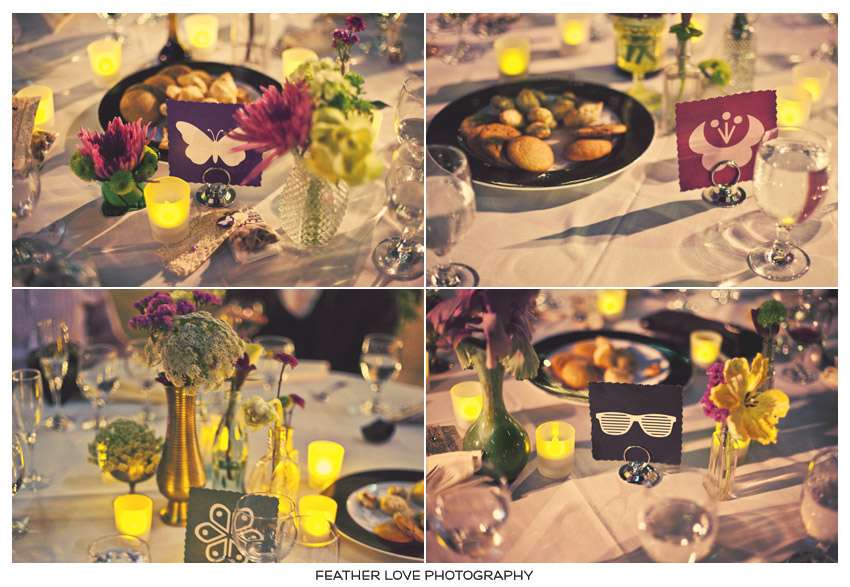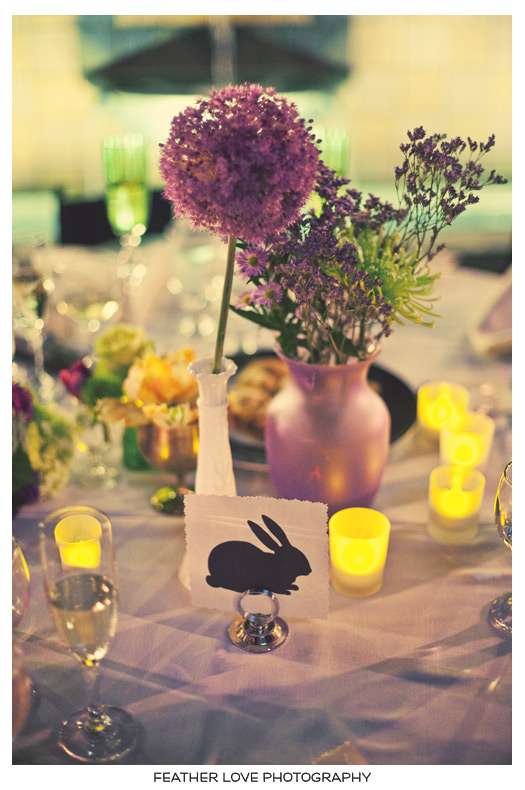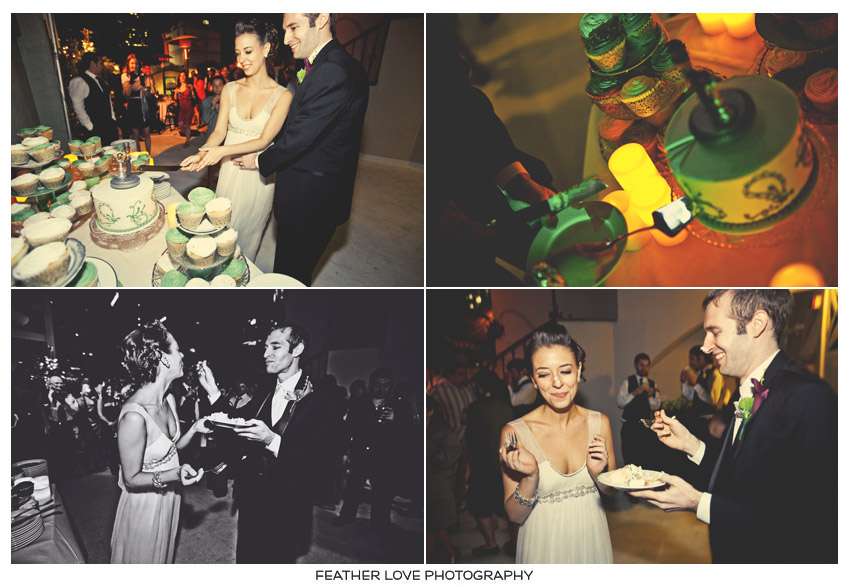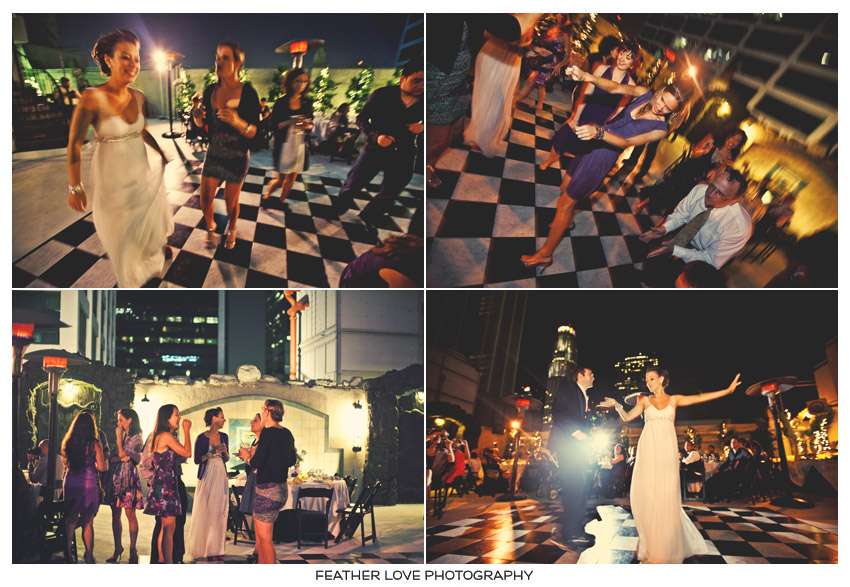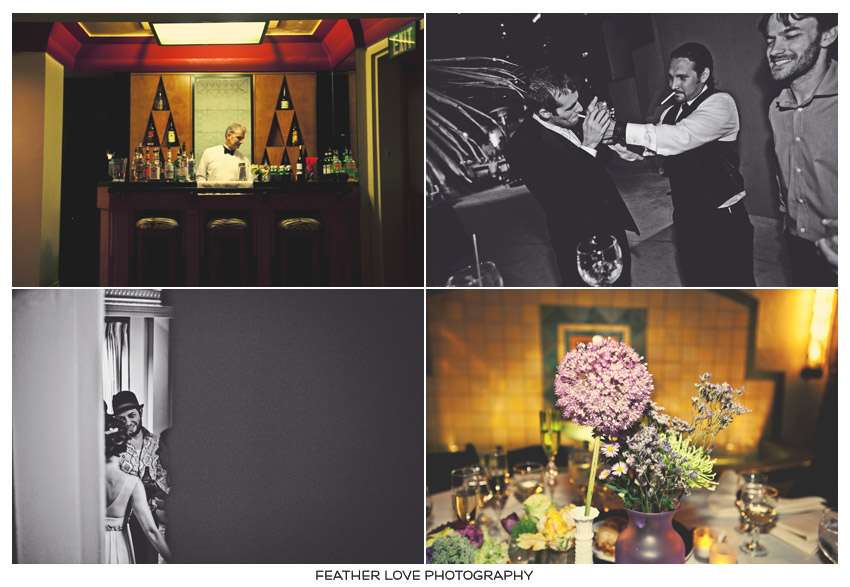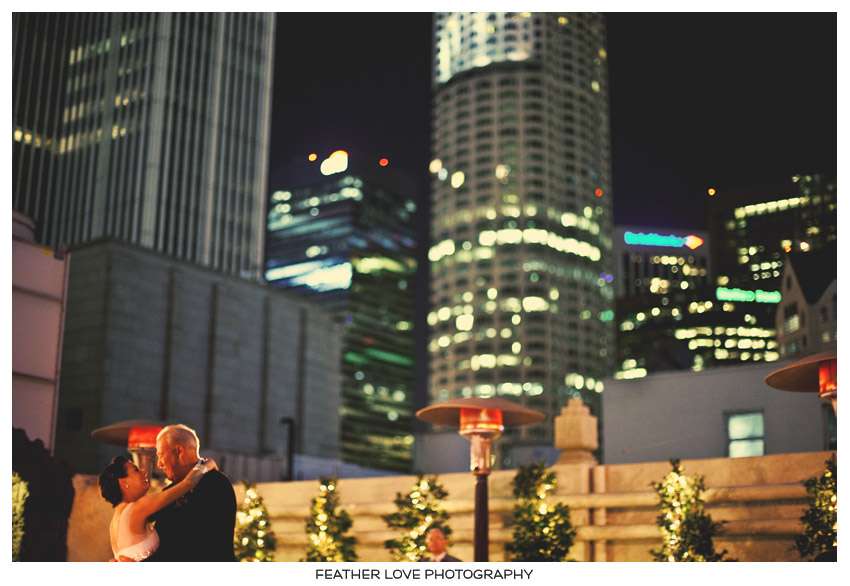 Check out the awesome Ruffled Blog FEATURE we got today for this DIY wedding, with tons more photos!
Read Aaryn & Paul's story:
"Paul and I met during Thanksgiving Weekend of 2001, quite innocently on a dance floor in Oxford, England. I was visiting a good high school friend [and future bridesmaid!] who was spending the semester studying abroad. Paul had recently moved from Oxford to London, and was back home visiting a friend for the weekend. He was a graphic designer and doing freelance photography; I was a student in Los Angeles studying both subjects. We traded email addresses and remained pen-pals loosely over a 5 year period. At some point when the stars were finally aligned our communication went from sparse to daily, and soon we knew that we had to be together. We applied for a Fiance Visa and waited over 9 months to get the green-light to have Paul come over so he could marry me and stay while he applied for a green card. On June 20, 2008 we had a tiny ceremony on the roof of my friend's
apartment building in West Hollywood. Kate, my bridal dress-maker and bridesmaid, was our minister :D,The photos from our first wedding are here.
Things were blissful for months and we began planning a proper wedding ceremony for all our friends and family – when I married Paul neither of my parents had ever met him!! Lucky for me I have great parents, and Paul is a total catch. But then a few months later Paul's mother fell ill back in England. Unfortunately for our circumstances we made the compassionate, yet unwise, decision to return to England to try to see her before she passed. Sadly we were unable to accomplish even that, we missed her by only hours while we were on the plane. Due to the nature of Paul's immigration status at that time, even as my husband, he was unable to return to the states with me. Less than six months into our marriage I was having to apply for a whole new visa all over again, while Paul waited at his Dad's house in England. It took another 9 months and we had to postpone our big wedding / renewal / reception / party another year, but finally Paul returned to Los Angeles. Since then our lives have been happily drama free! Again the wedding plans resumed, this time to take place on our 2 year anniversary. Because we are both graphic designers, we wanted to do a lot of the projects for the wedding ourselves. Paul works in the web-print-game world of graphics and I work in apparel doing textiles and tee shirts, so we tried to combine our talents and create an event that was true to our styles. The invitations were hand printed on Gocco machines by the groom http://www.etchworld.com/index.php?app=ccp0&ns=prodshow&ref=61-3103A&mktsrc=googlebase.
The invitations were designed to have a few paper cards held together by string, which fit neatly inside fabric pockets, hand-sewn like tiny pillow cases, in a variety of 5 different floral prints. The colors for the wedding were purple and green, with the bridesmaids all wearing unique dresses in shades of purple. To save money we did two major things… 1 – I decided to take a community college class on floral arrangement so that I didn't have to pay a florist. 2 – Paul bought some digital music mixing software and we made mixes that we could play instead of hiring a band or MC. I can't say it didn't stress us out a little, but we ultimately averted disaster and saved a lot of money in the end. That way we were able to focus our investment on the venue, photographer and food! 🙂 Luckily I have an amazing husband willing to play such a big role in helping to plan the wedding! He designed and coded our wedding website, he designed and hand printed all the stationary in our invitations, and digitally mixed 6 hours of music for the event. And it was even he who picked out our adorable, and incredibly fitting cake topper."