Stuart and I went to Massachusetts for the 4th of July weekend. Our dear close friends Bill and Emilia got married! Remember them from this engagement shoot I did a while back? Well this was the first time I got to go to a wedding as a guest in like maybe 4 years or something, so we were really excited. Plus Emilia designed her entire wedding (view her Sweet Emilia Jane Event Design blog here & Auburn & Ivory here), it was absolutely the most perfect and beautiful backyard hippie wedding in history, all on her parents' property in Sutton.
The wedding was all photographed by the magical duo over at Davina & Daniel Photography! Who are the sweetest couple ever. And btw, we got to take some pics with them too! Here's a photo that Davina & Daniel took of Stuart and I: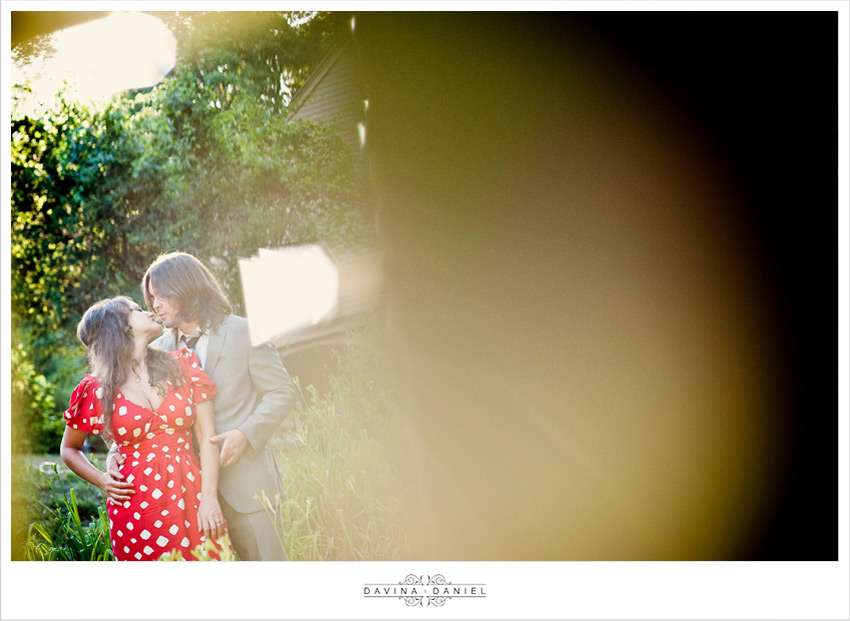 (above PHOTO: courtesy of Davina & Daniel Photography)
The next day we went back to the property to have brunch with everyone and we took some photos. Emilia's parents' house was built in 1790!! Dream. Home.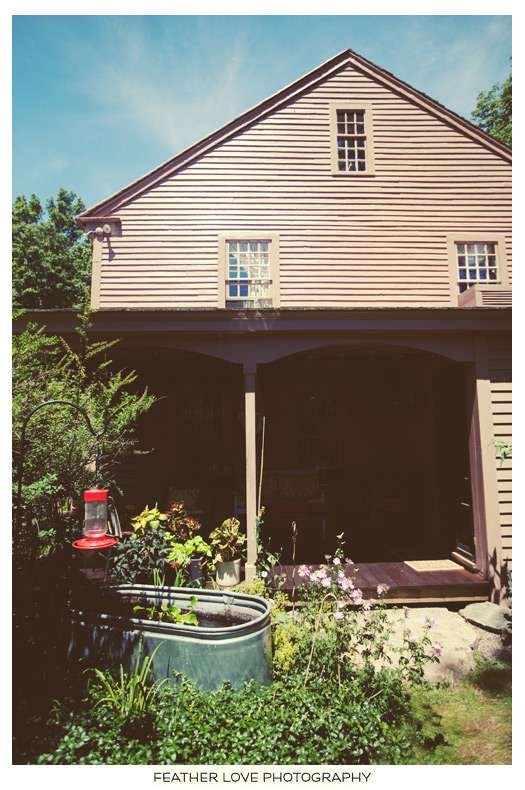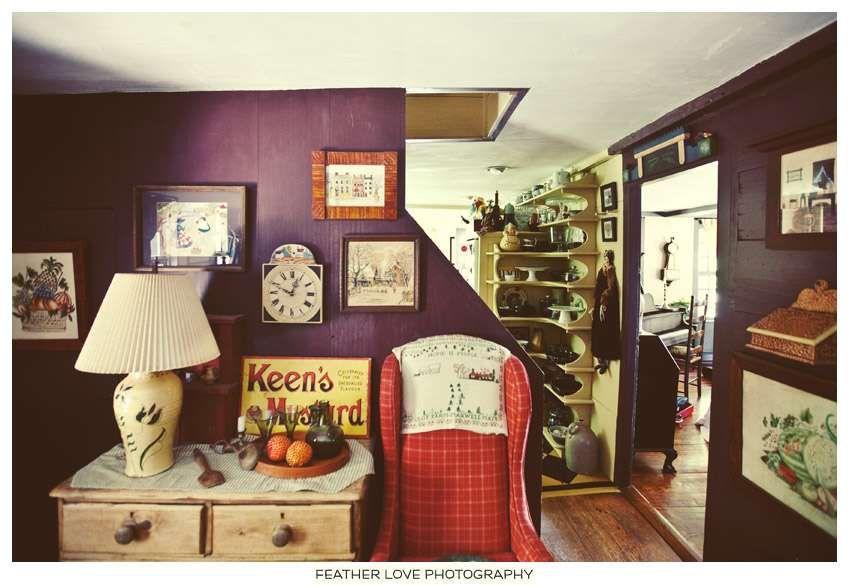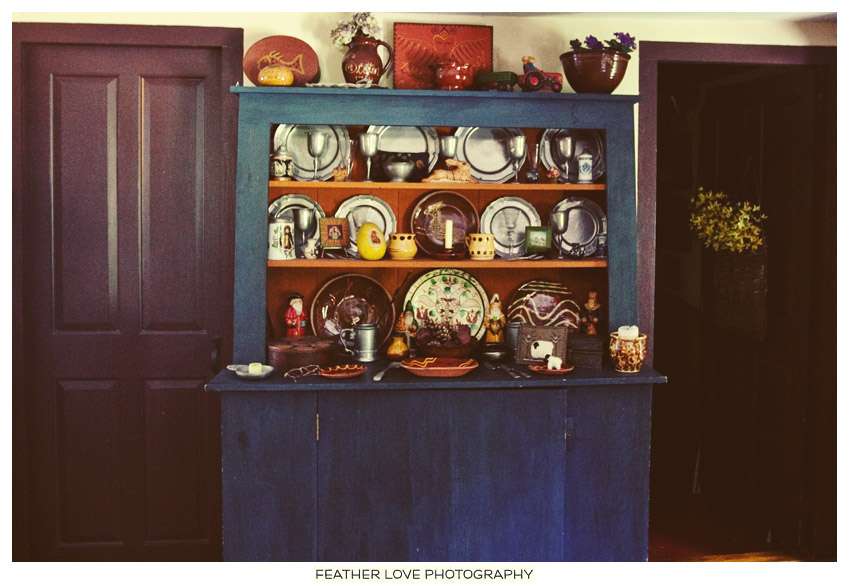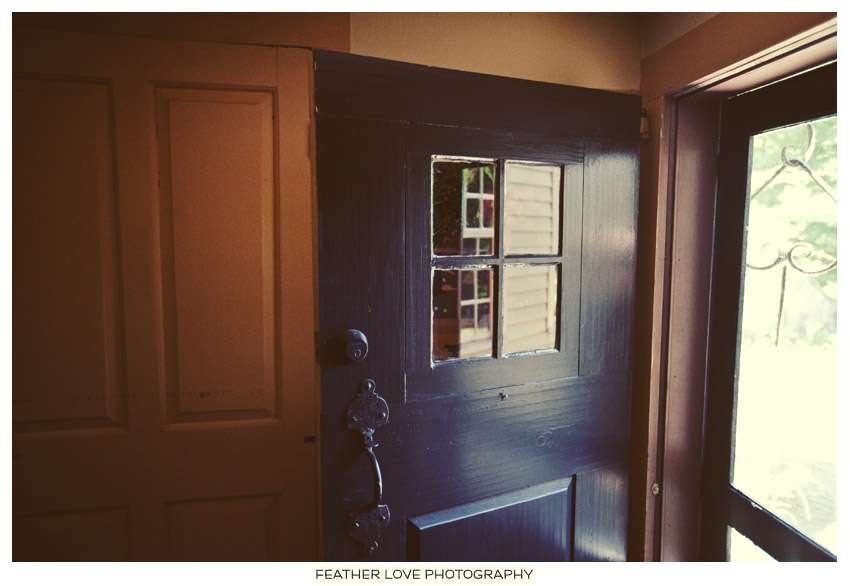 I would do almost anything for these gorgeous antique insanely-wide plank wood floors. Seriously some of the planks were maybe 20 inches wide!


Stuart took some pics of me.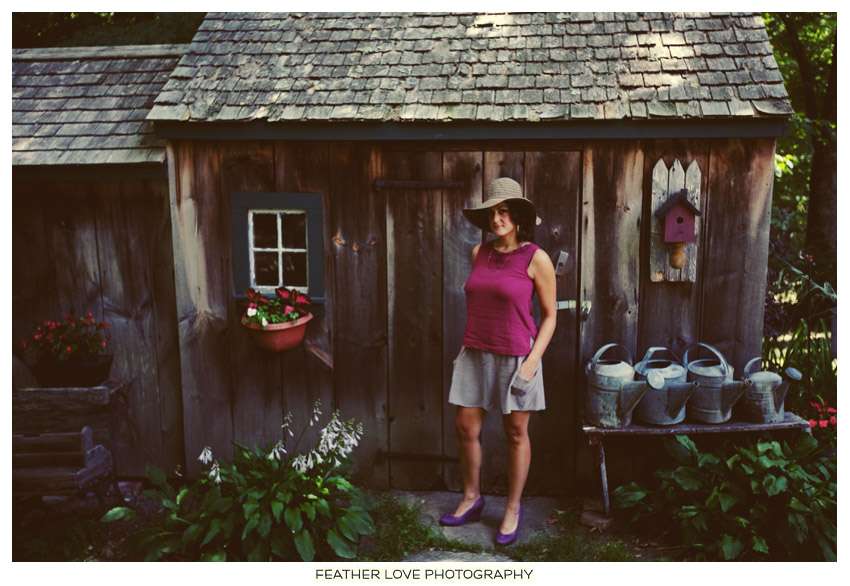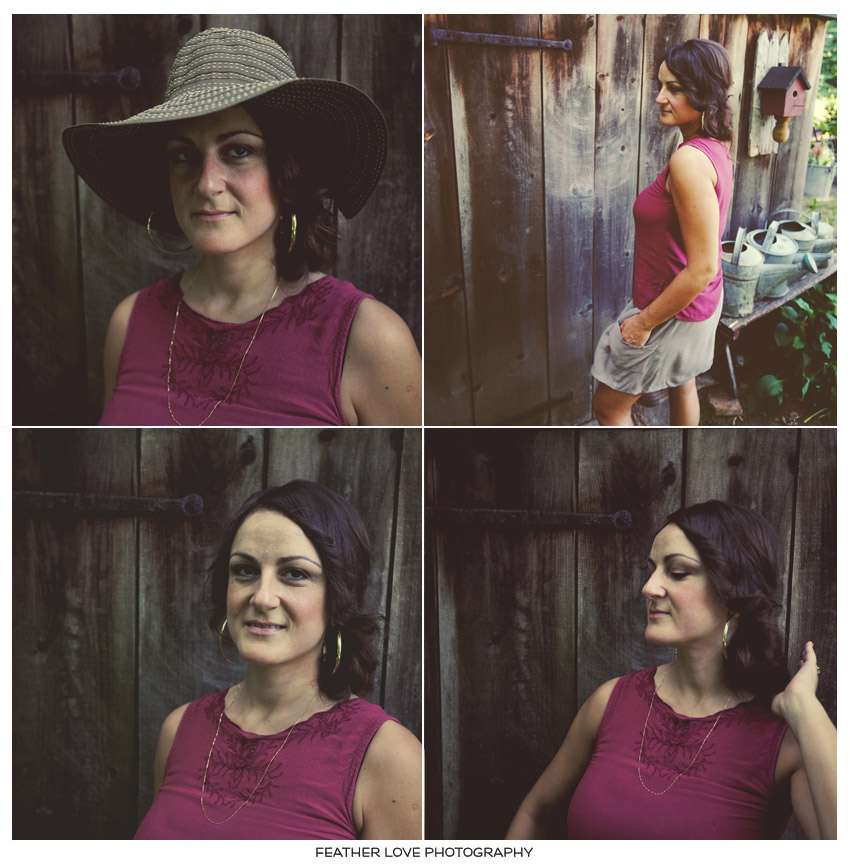 And look at the beautiful newlyweds!!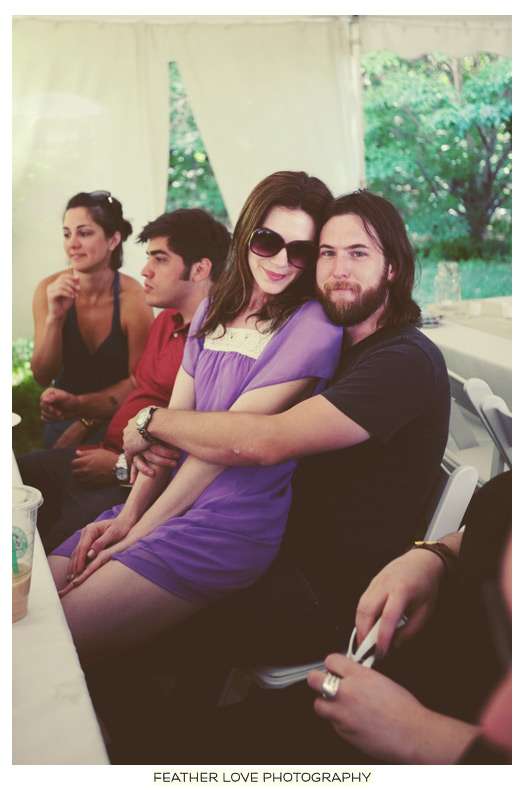 After brunch we took the drive down to Scituate, MA.  The town is so pretty- everything I imagined an east coast beach town would be.  Stuart's family has a beach house over there and they happened to be hanging out for 4th of July so we paid them a visit for a couple days. Stuart hadn't been back in maybe 20 years or so, so we were really excited!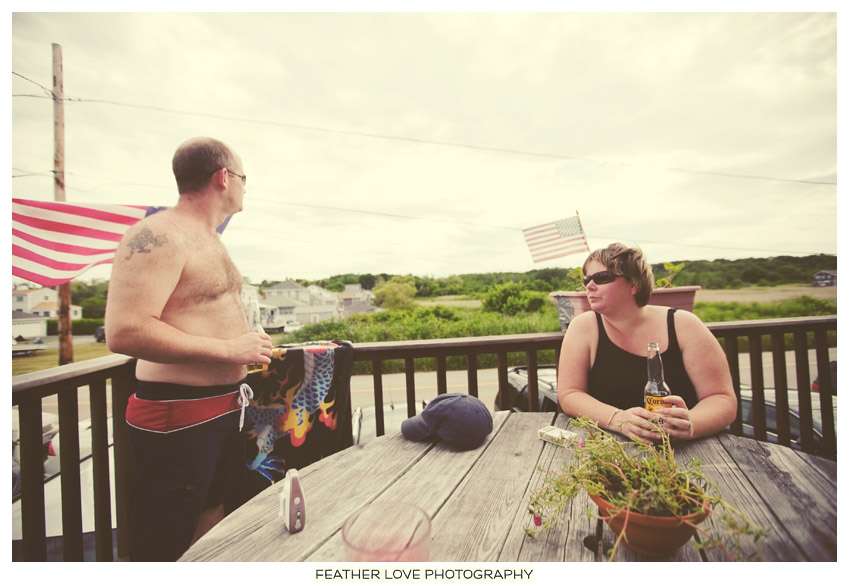 That's my dude <3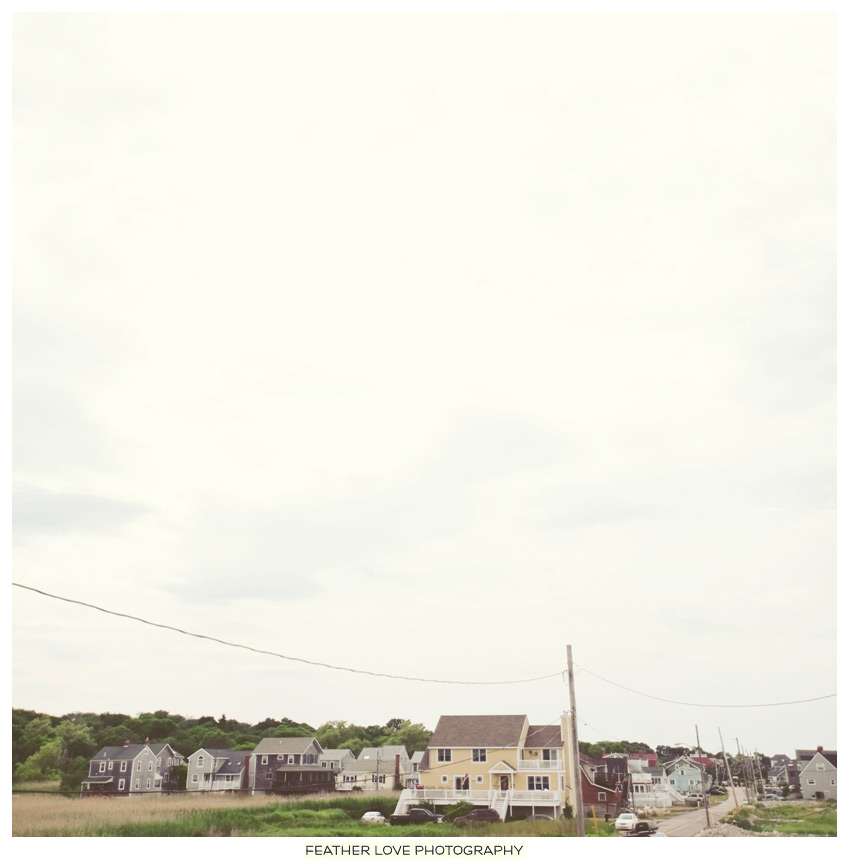 This little tiny dog is named Little.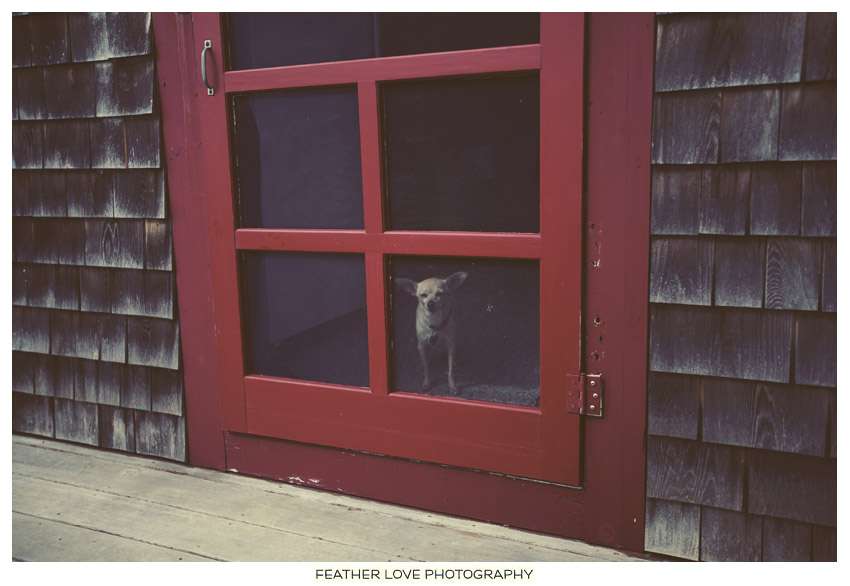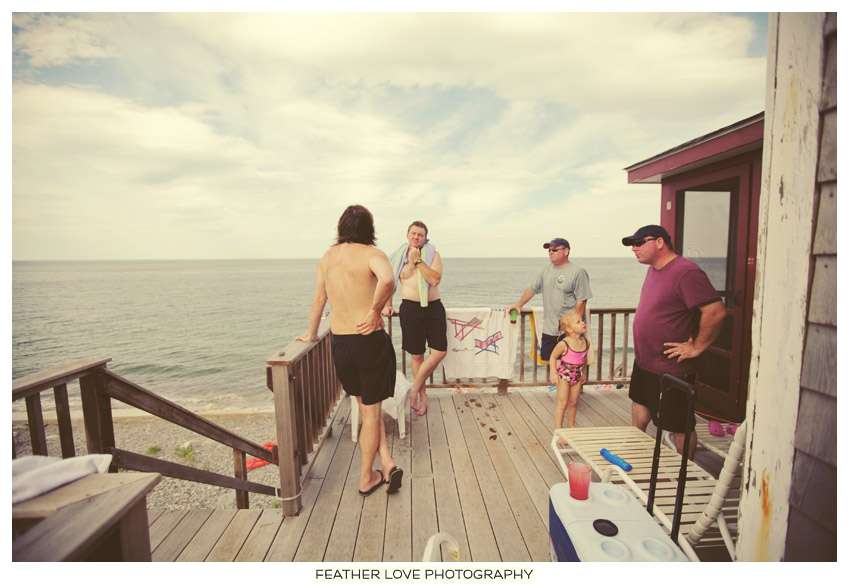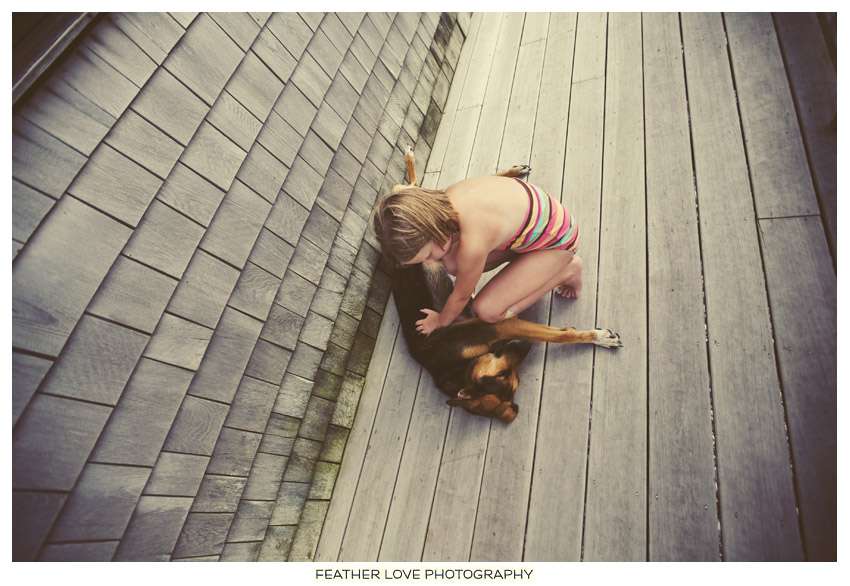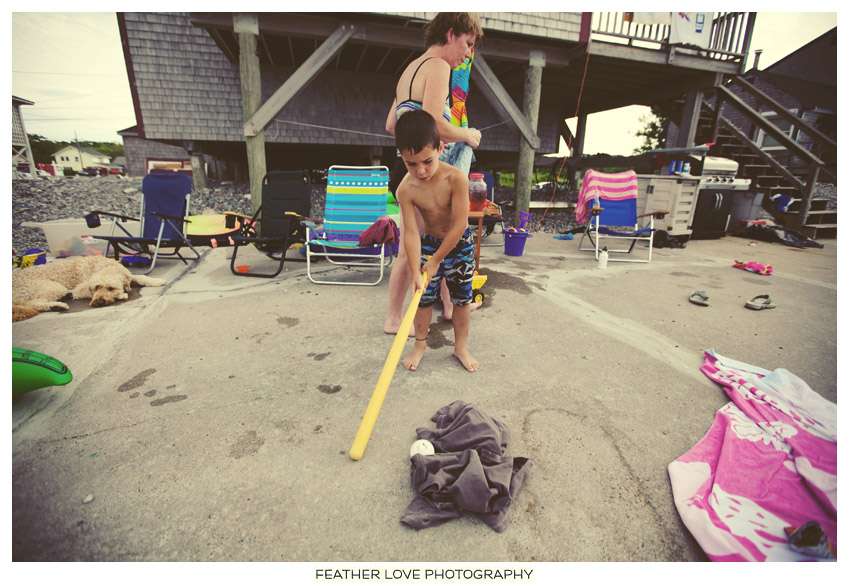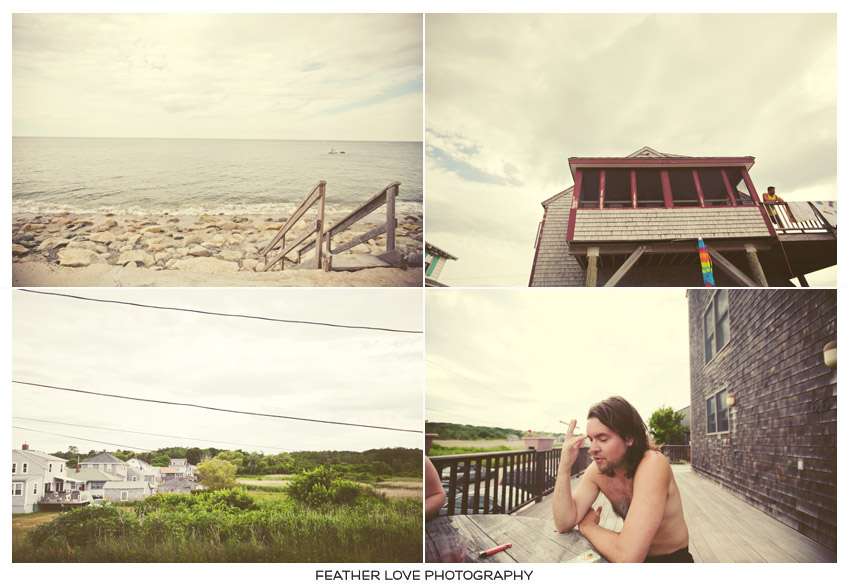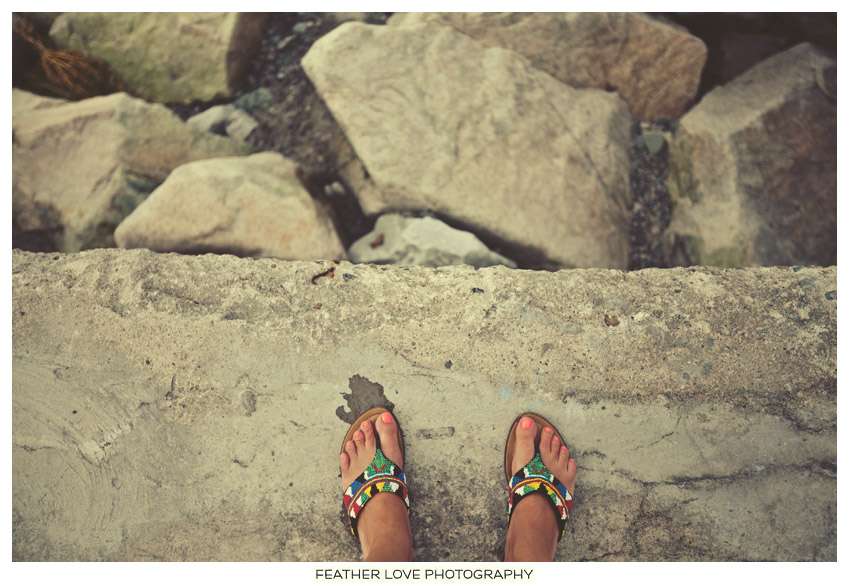 I really love this one below.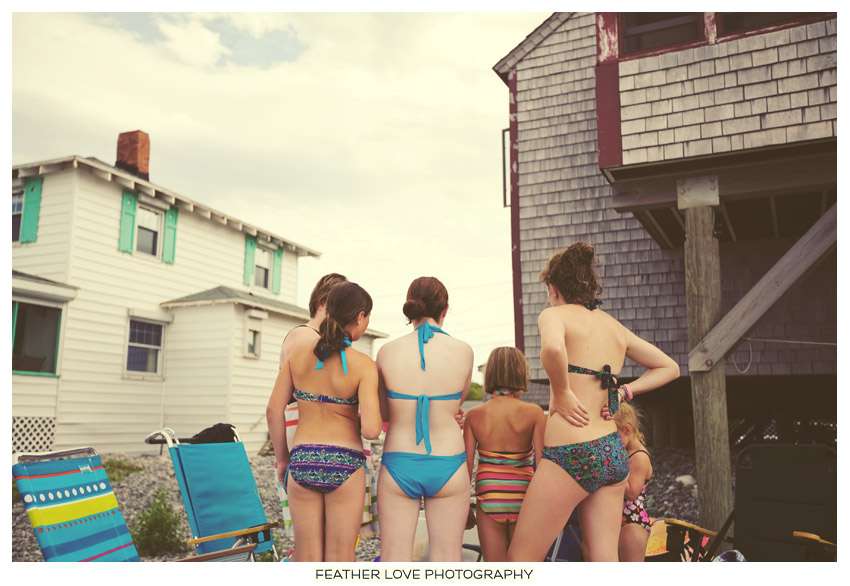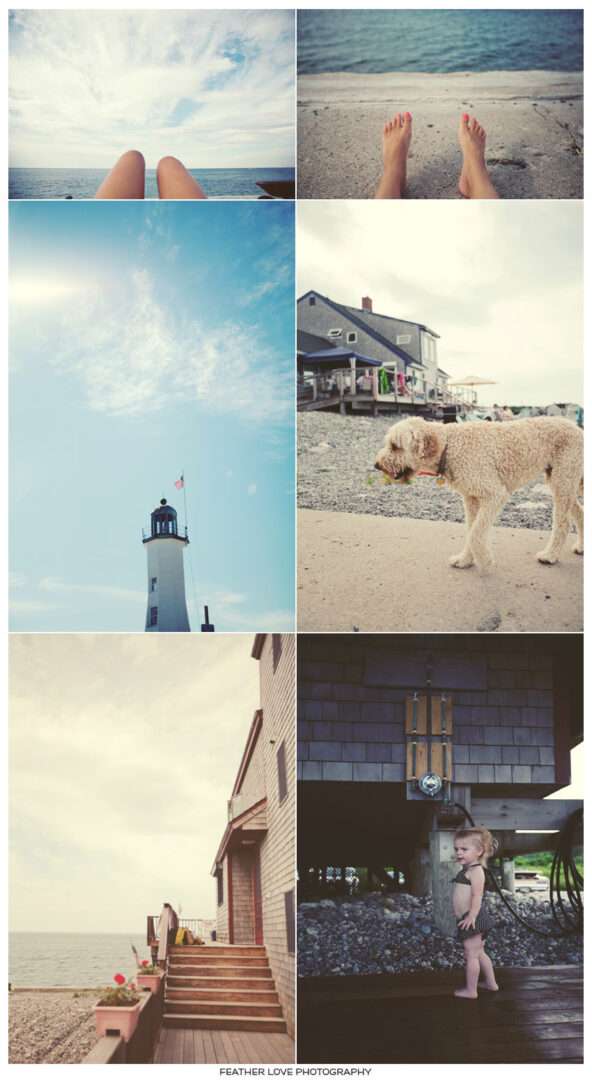 Stuart took this one of me & his cousins' kids below— I love it, so Eggleston-esque!


All the kids, and all the dogs, are so sweet! <3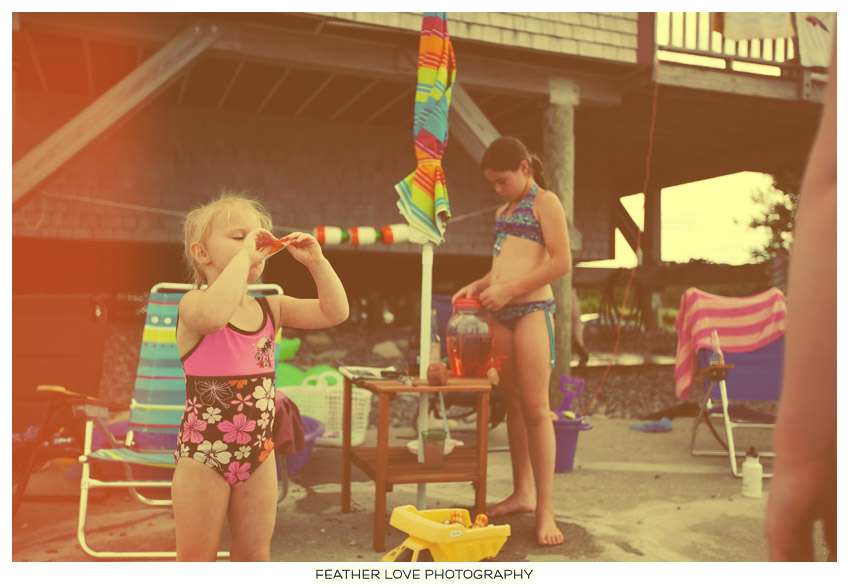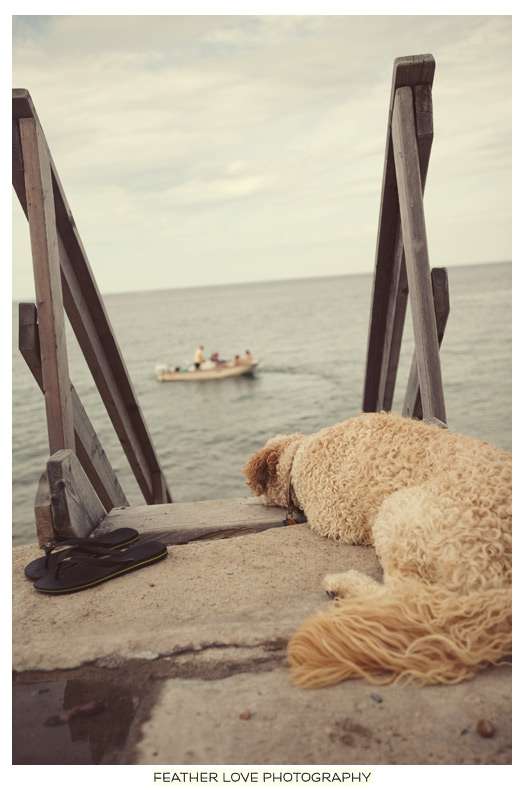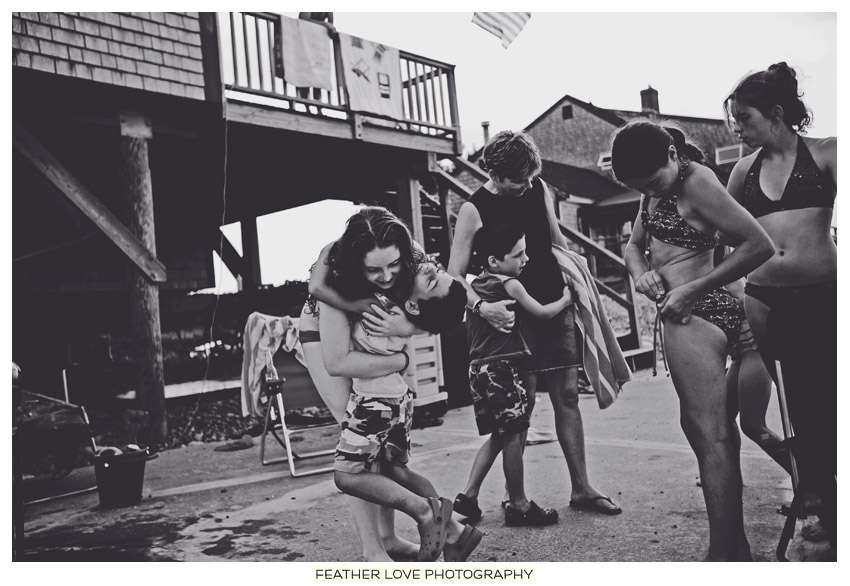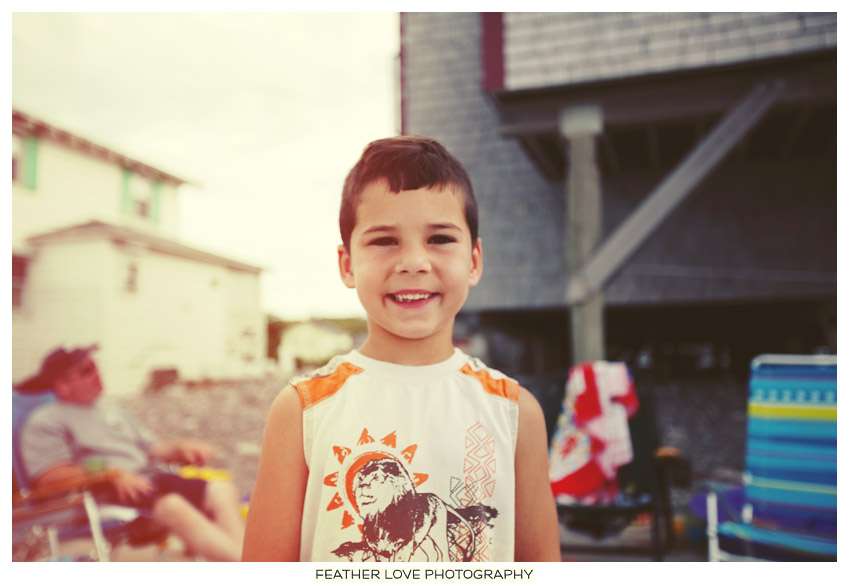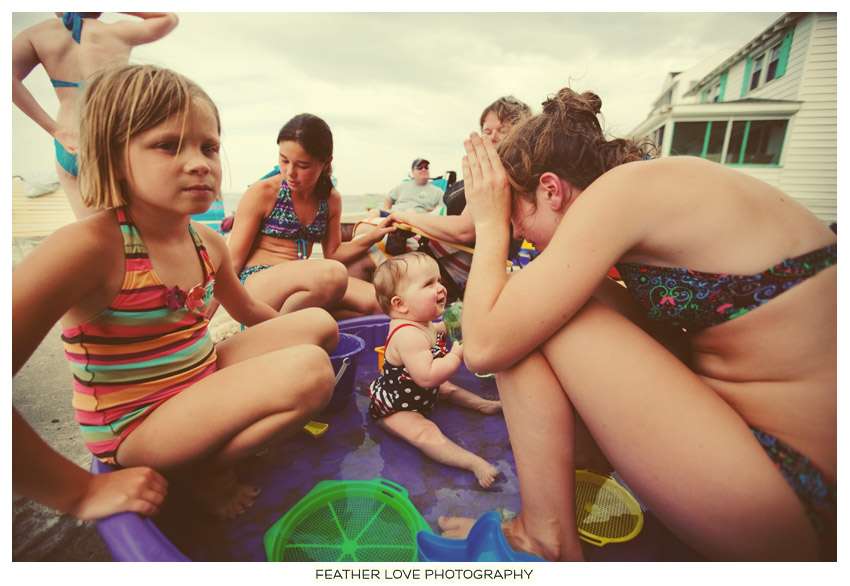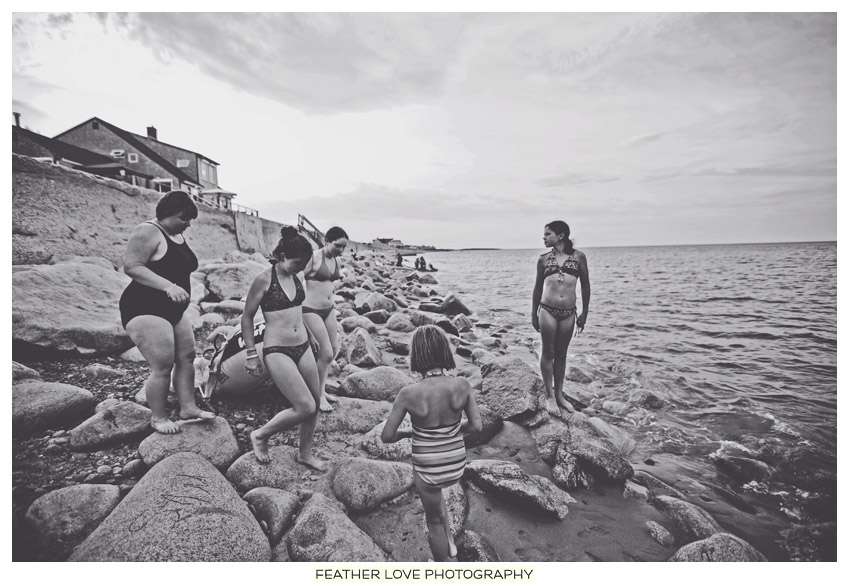 Going tubing.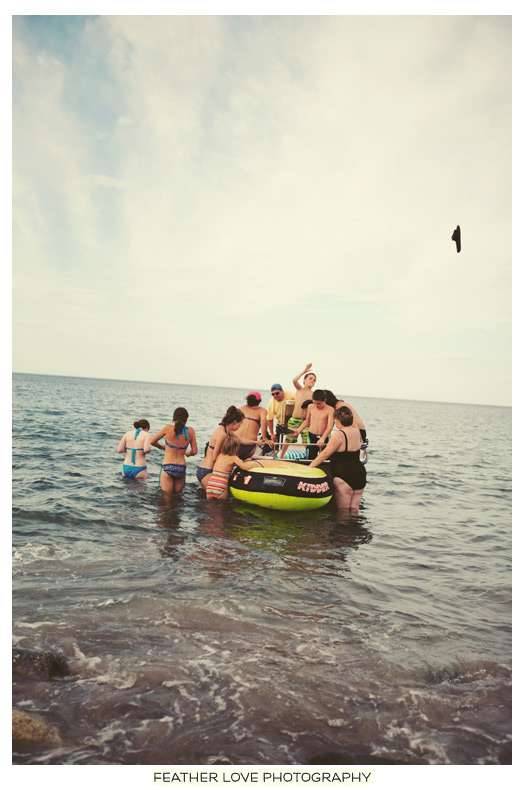 I love our east coast family. The nicest funnest people  : )
After that fun-filled beach day, we wanted to try some of the local food.  Stuart and I were advised to go to Barker Tavern nearby, everyone swore hands-down that the food was incredible…. We were told to go to into the "back" which is where the locals go, no tourists….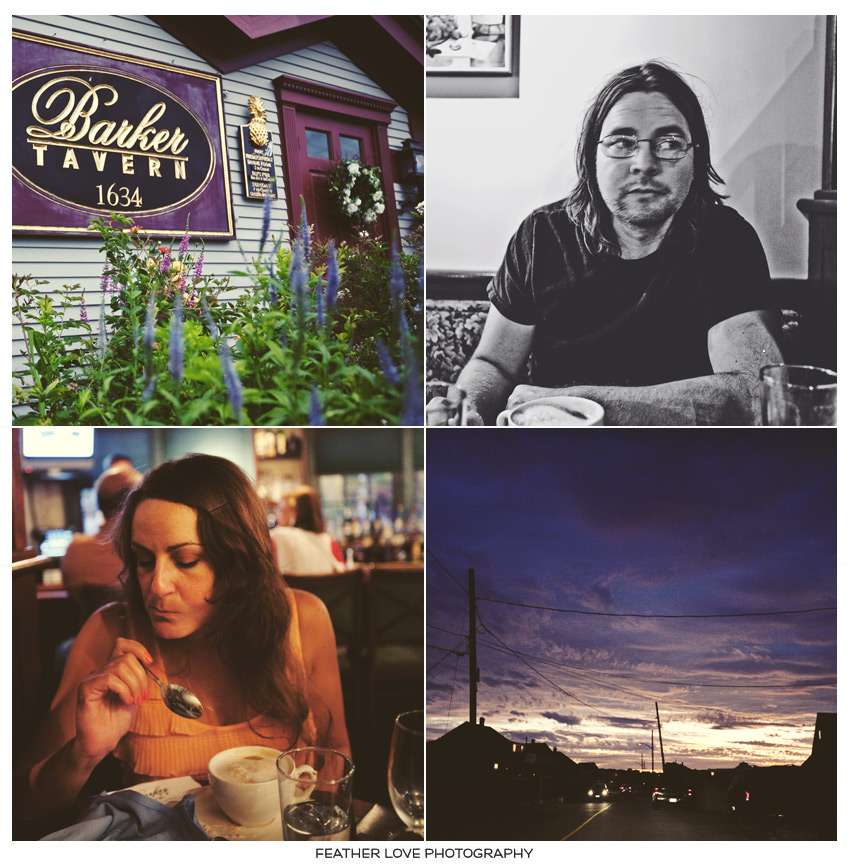 Food was insane (evidence above- me stuffing face). Service was the best that either Stuart or I had ever experienced. We couldn't stop talking about how amazing it was. We started chatting with some really nice local folks in there, everyone was so friendly. And then we had some cappuccino and this indescribable dessert… I don't even know what the hell it was called but it tasted & felt exactly like what it might be like to bite into a chocolate cloud… I was in heaven. When in Scituate- go to Barker Tavern!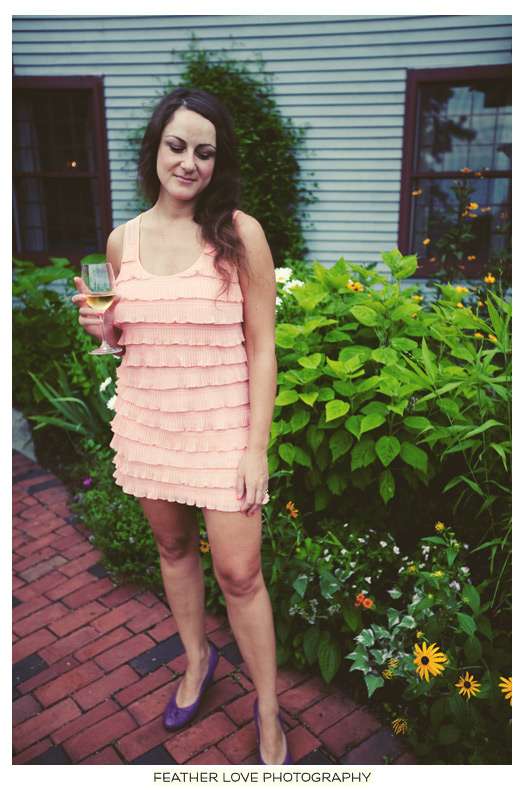 Stuart took this outside the tavern.
Then we went back to the beach house for sunset and fireworks with the family.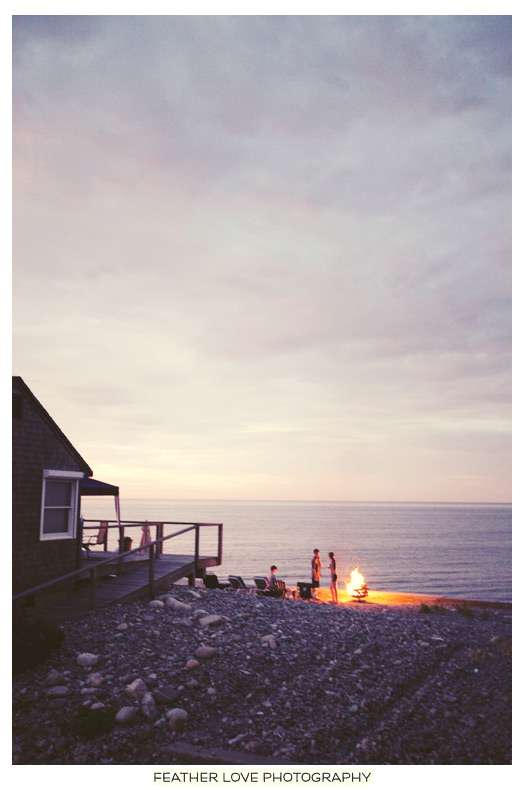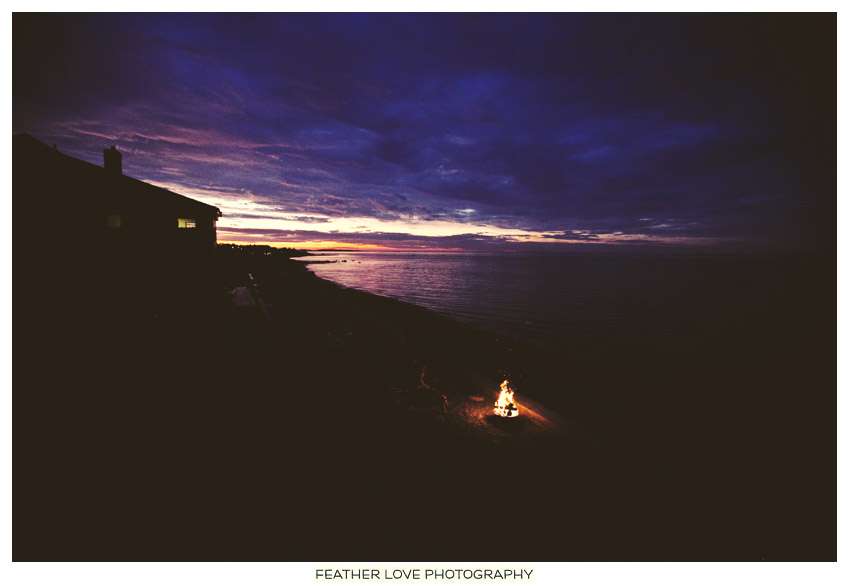 This sweet labradoodle (I don't remember  his name) that belonged to the family actually saved us from a coyote that night! It tried to sneak up the stairs right past us and Best Dog Ever (that's what everyone called him after the incident) chased the coyote away and held down the fort for the rest of the night to make sure it wasn't coming back…. bless his heart.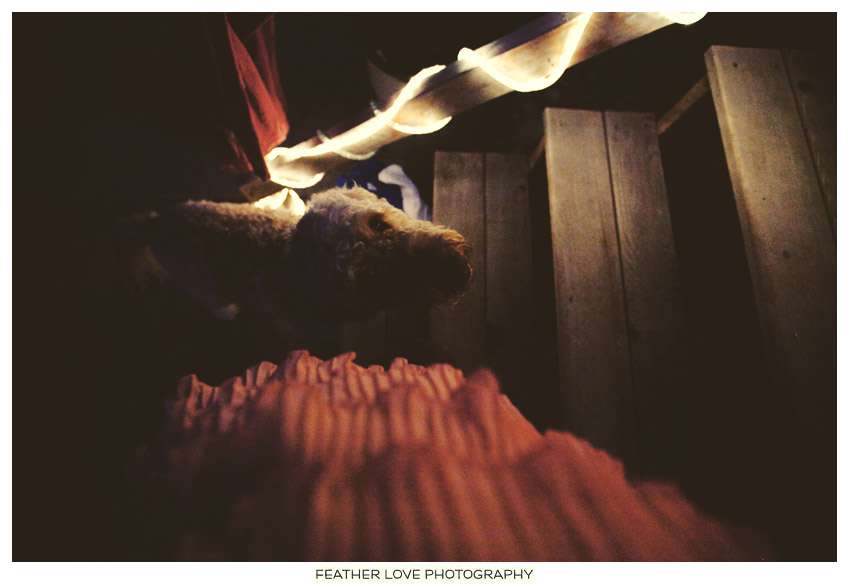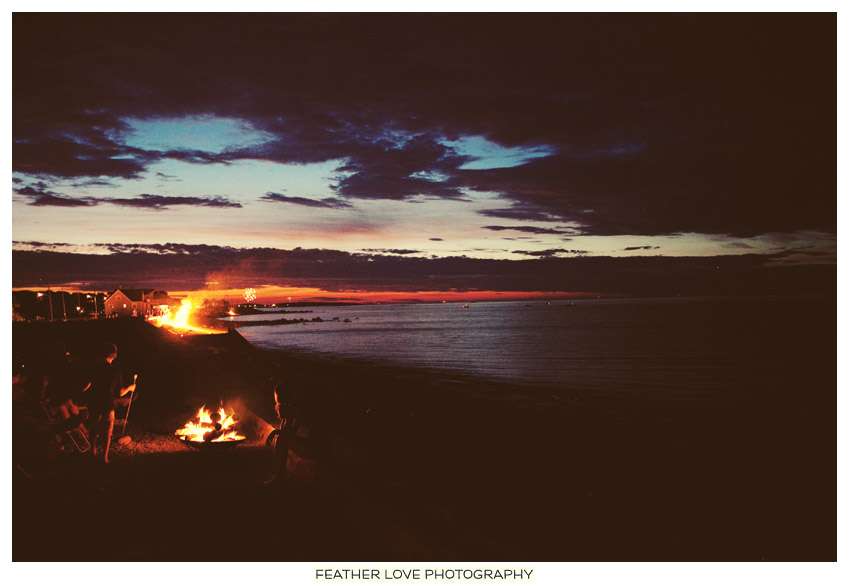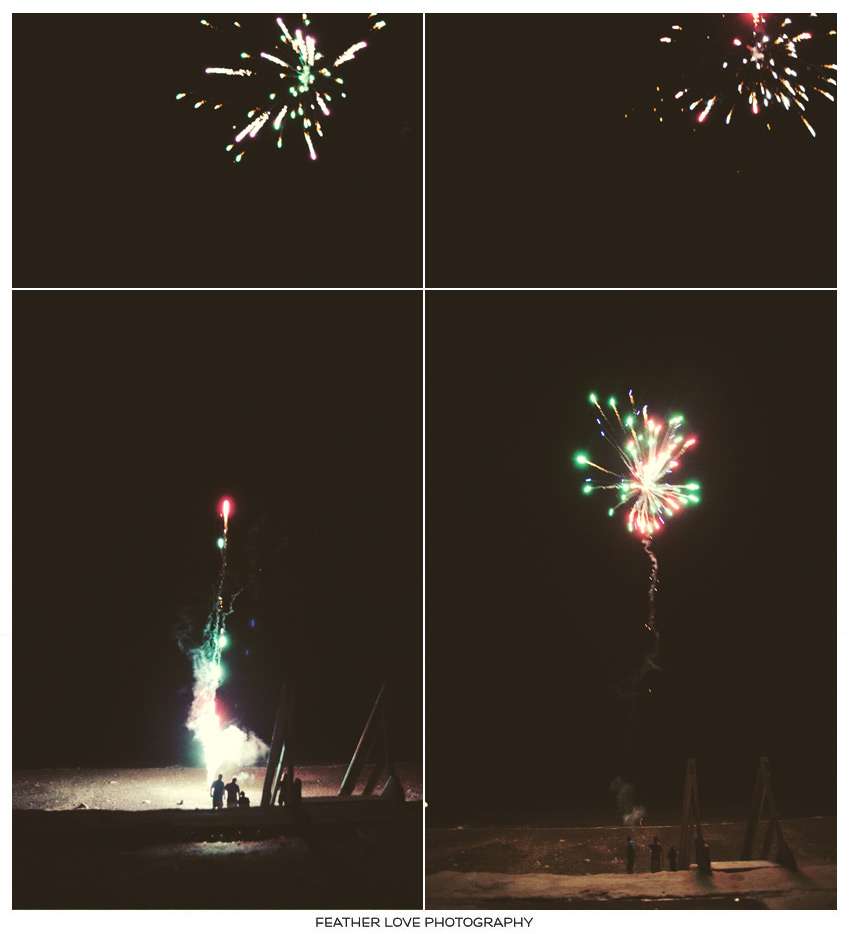 Our room was upstairs with 360 degree views and a constant ocean breeze… the sounds of waves crashing rocked us to sleep…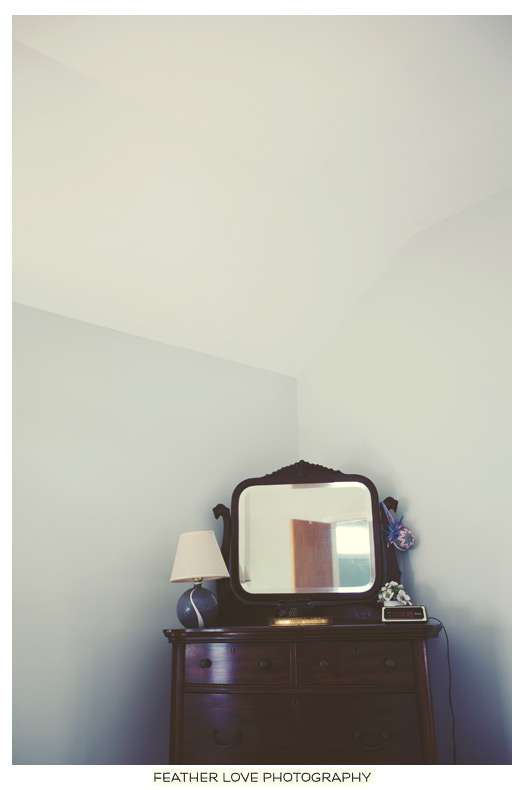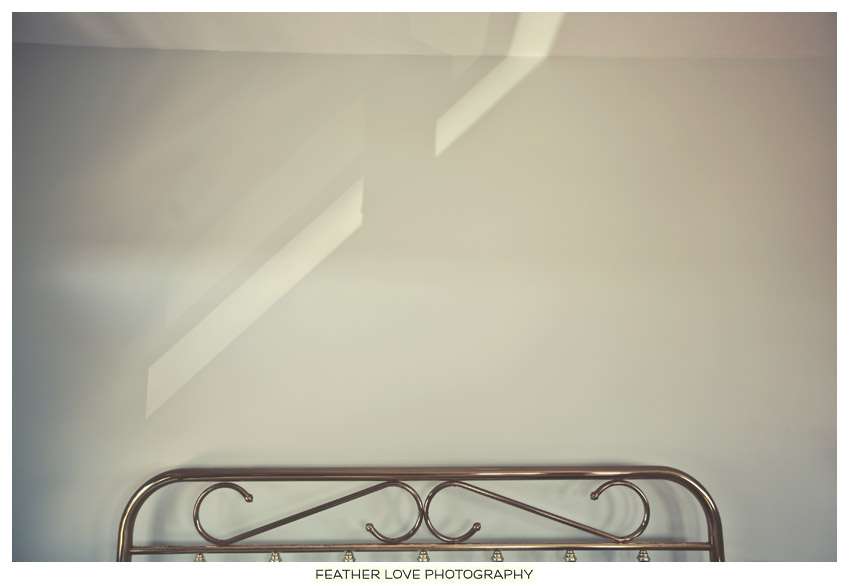 Below: taken on the plane coming home the next day.