I am so excited about this wedding being featured on 100 Layer Cake today!!!! : )
From the moment Bryce & Lindsey walked through my door I just loved them. Then there was that one time they sent me one of their payments in the mail, and accompanying it was a really cute drawing they made of two legs wearing socks titled "Noa Rocks Your Socks" which obv totally made my day. They are genuinely such awesome people & I can honestly say this was the most mellow couple I have ever worked with (especially considering their high-stress film/publication-industry jobs!). Super sweet, smart & funny. And they were totally relaxed throughout their amazing wedding. We clicked really well plus when we first met they seemed to get a kick out of how I overuse the word "stupid" added to anything that I like (ie: "it was STUPID good!" or "omg, that's so amazing it's just STUPID" etc). So here's some pics of their wedding I shot with Moe, my assistant, who's photos are stupid-rad!
venue: El Adobe Capistrano
event coordinator/designer/floral arrangements etc: V3 Weddings & Events
bride's dress: Designer Alex Stone
cakes/cup cakes: Sweet Emilia Jane
knuckle rings, invites, save the dates: Melissa Loschy Designs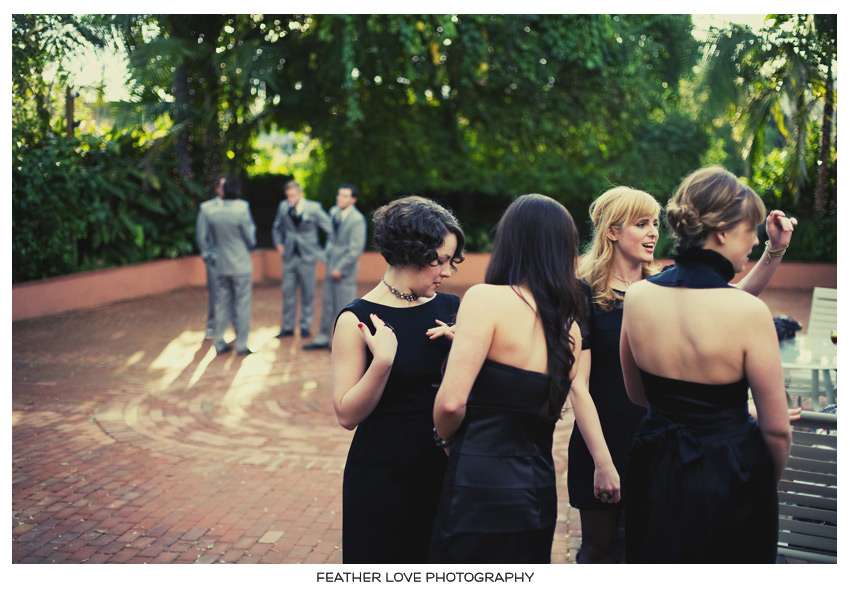 Hey remember that blog I posted for The Knot Vintage Weddings regarding mismatched bridesmaid's dresses? This is the best example, each one of the bridesmaids looked absolutely gorgeous in her own dress.

Lindsey & her bridesmaids all wore these knuckle rings made by her Maid of Honor Melissa Loschy, who sells a bunch of great stuff on her Etsy store: Melissa Loschy Designs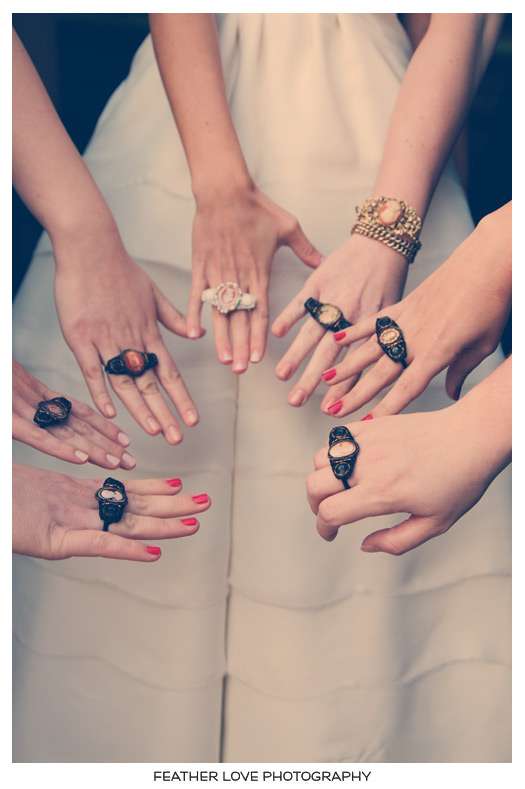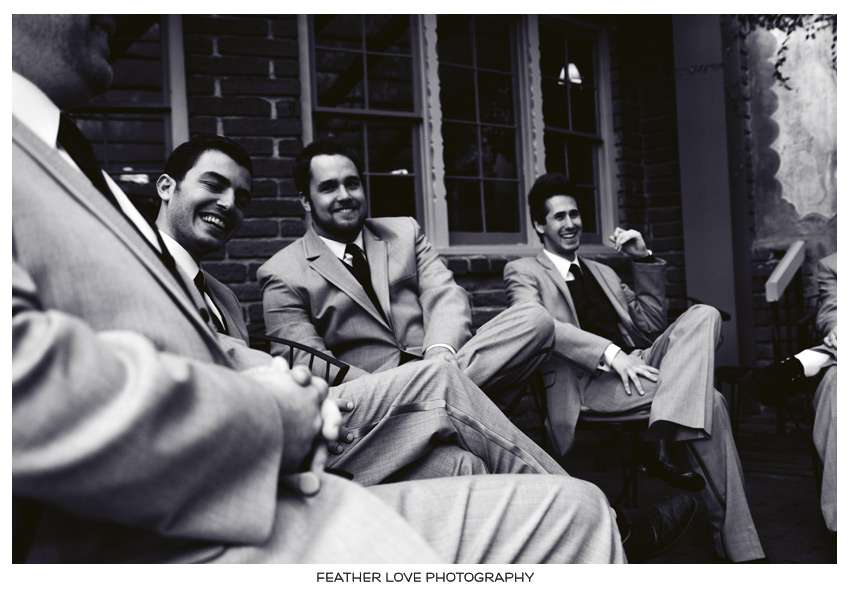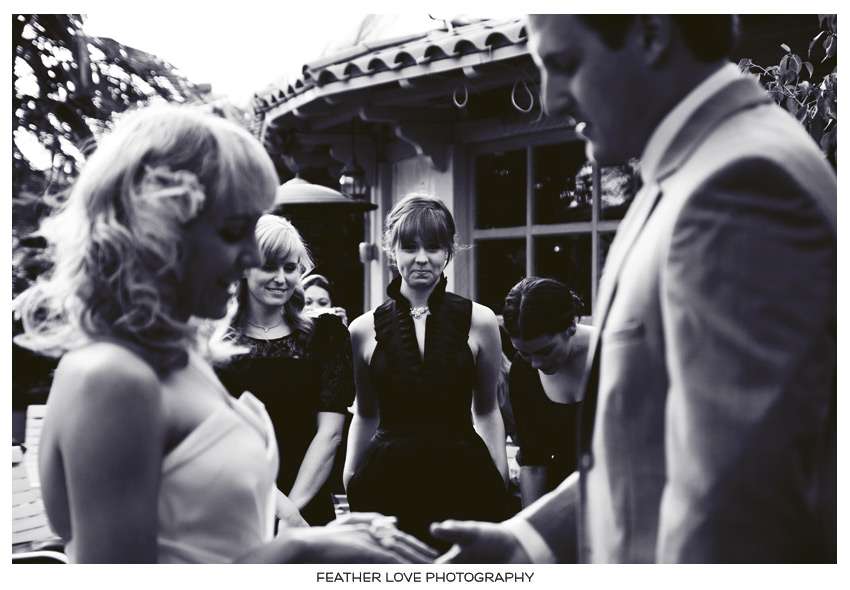 This pic of Lindsey was processed with OEIL's insanely cool actions! See more of their actions here….


THE DRESS was exquisite, so well made, and had such beautiful details. It was designed and made specifically for Lindsey by her friend, designer Alex Stone…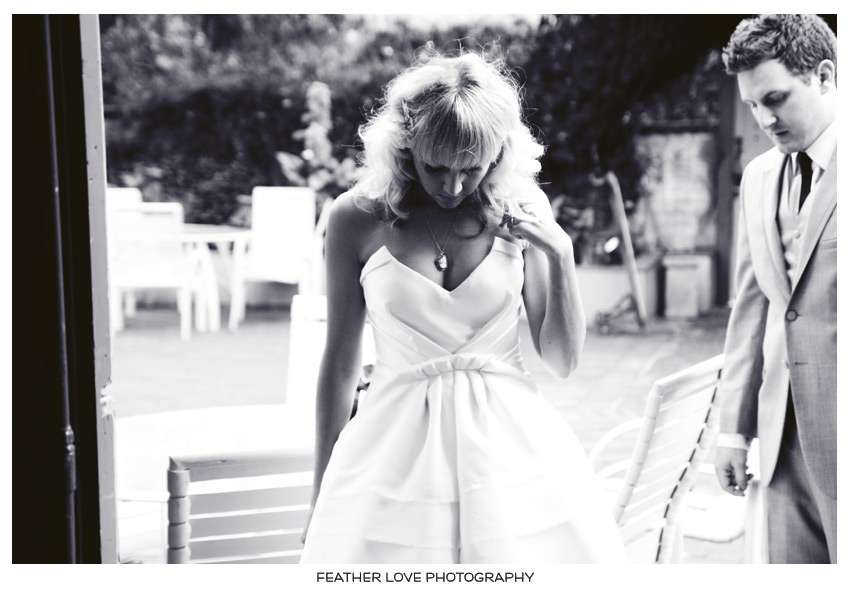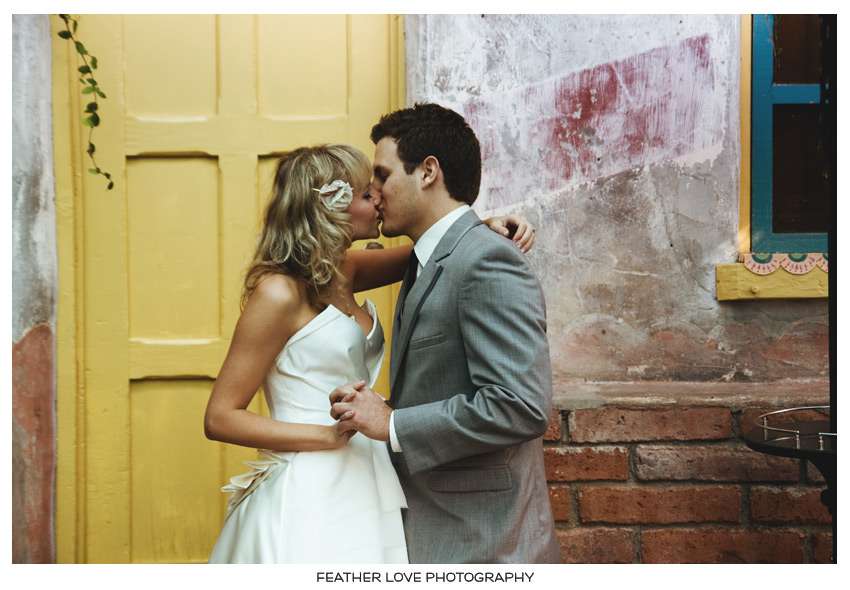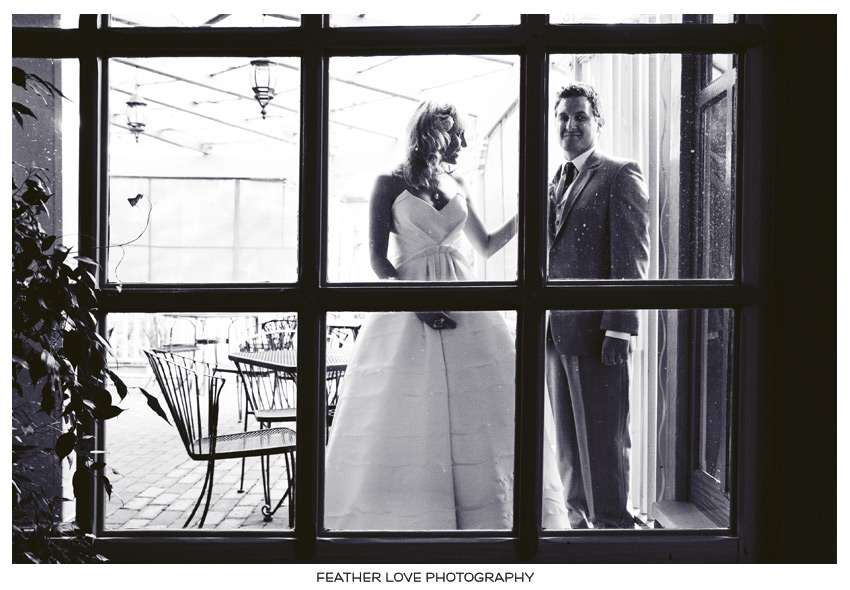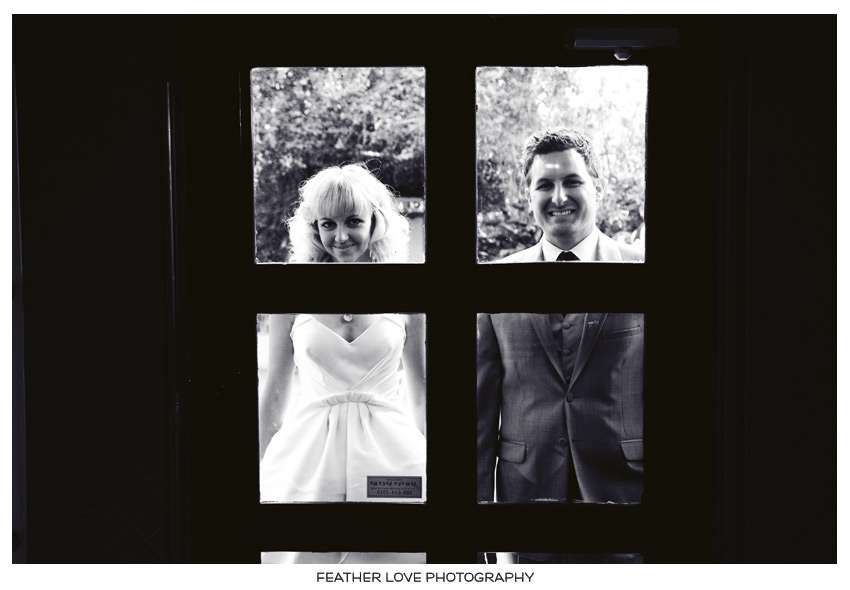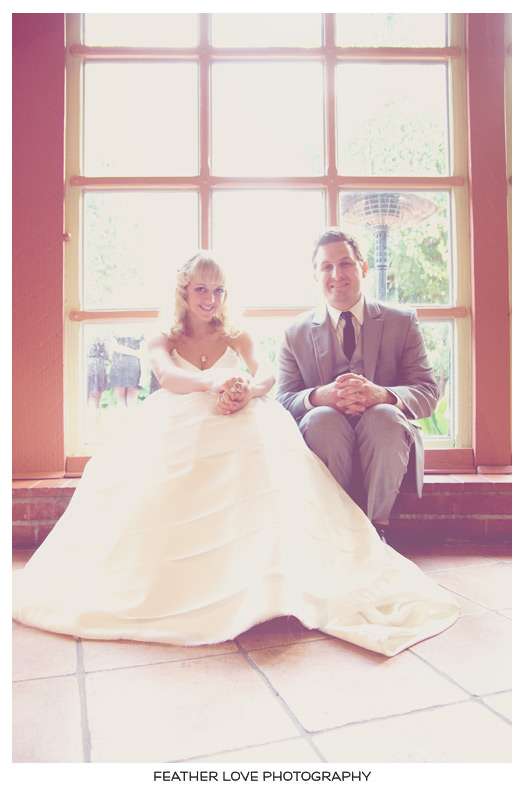 Another pic processed partially with OEIL's vintage actions.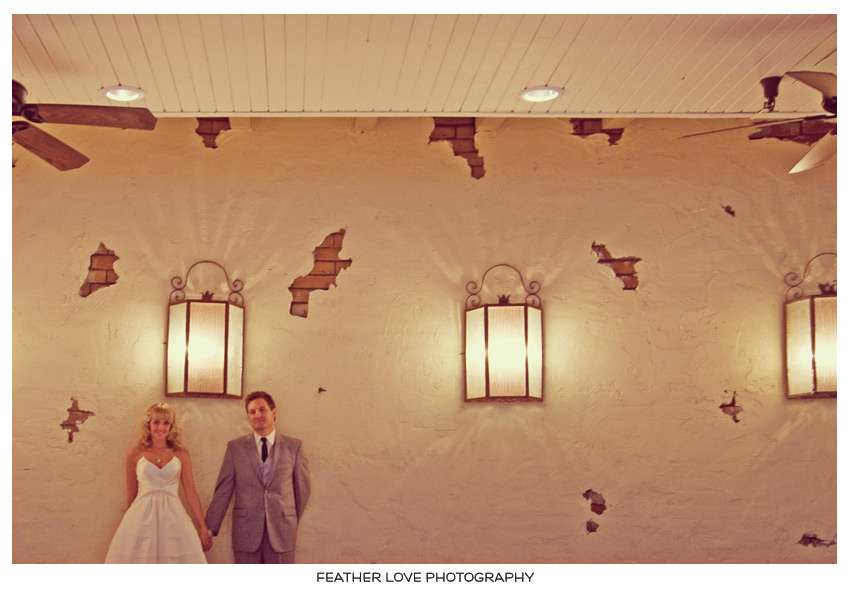 Lindsey looked absolutely stunning.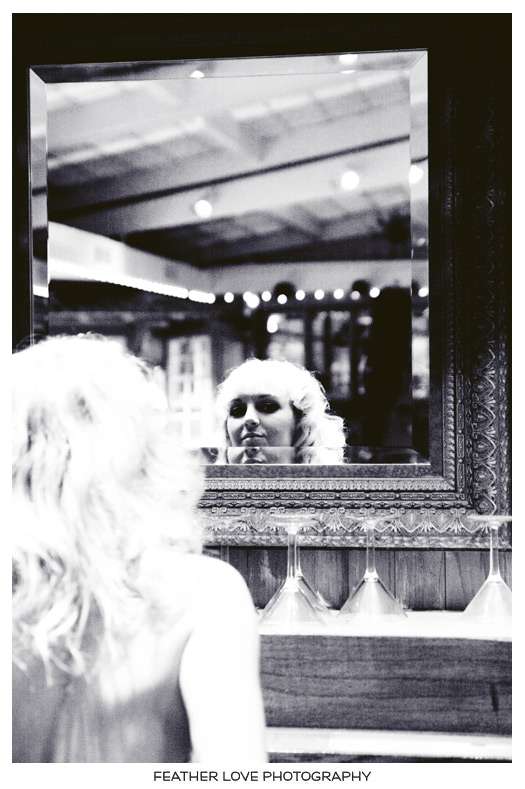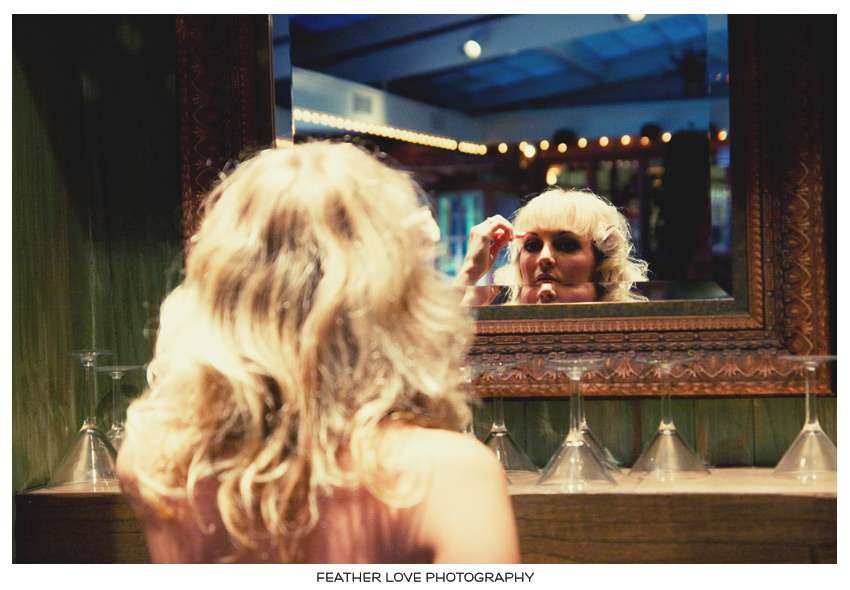 There is no man more handsome than a happy man on his wedding day. Seriously.

Best bridal party ever.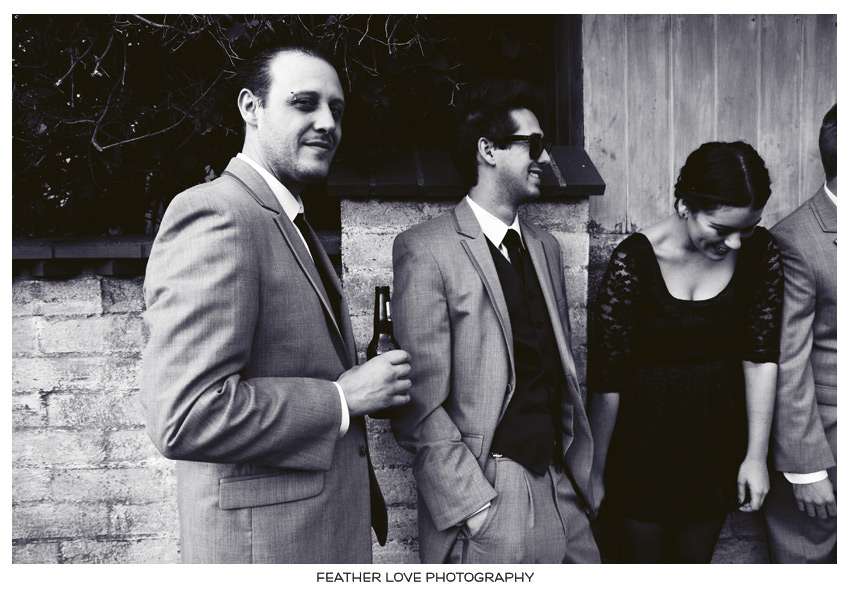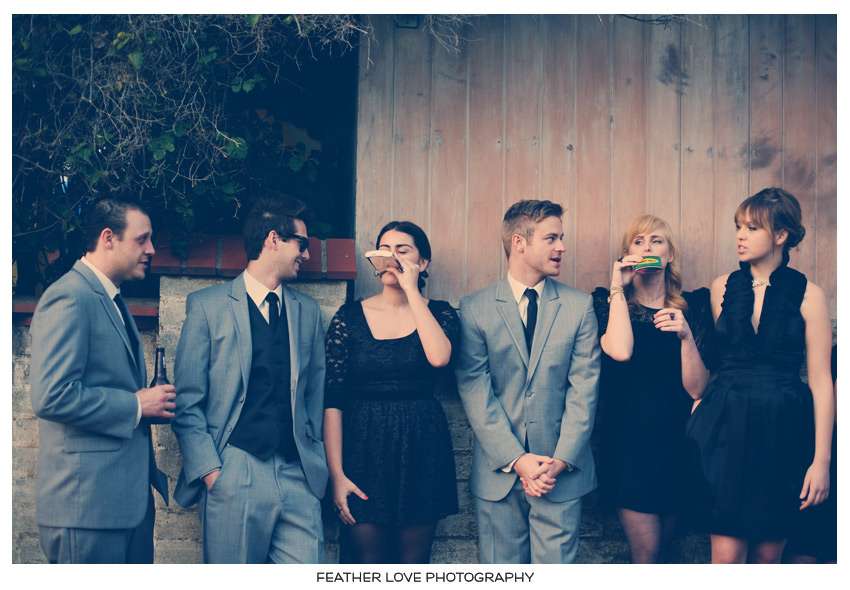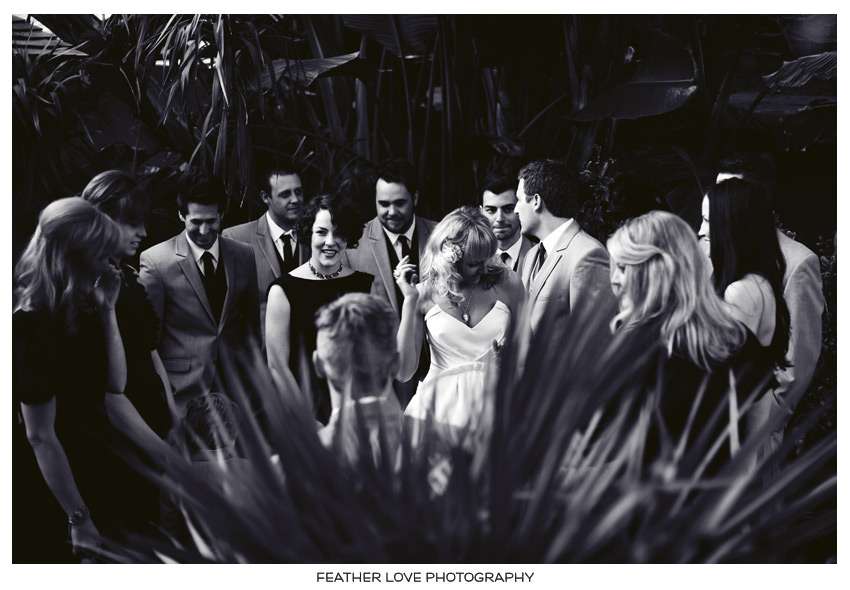 Of course, I always recommend my friend and fellow blogger Sweet Emilia Jane to all my clients because simply put, she makes the best & most sexiest damn cakes I have ever had.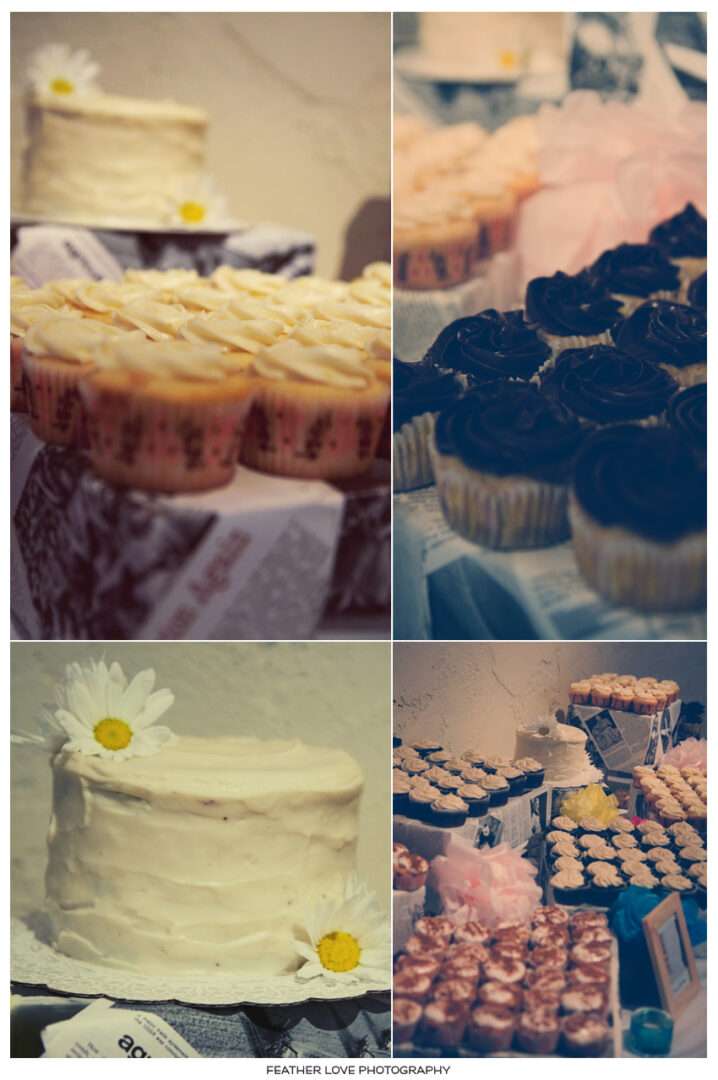 SET UP. all the reception flowers, cake stands & decorations were all created by the bride's friend and extremely talented Event Designer & Coordinator, Vanessa at V3 Weddings & Events. She was AWESOME. Here's what Lindsey said about their decorations:
"We pulled a lot of inspiration from southern country weddings (mason jars, handmade pom pom's, western union telegram program), most of which we found on 100layercake, oncewed, and east side bride blogs. We tried to use decorations that we would use in our own home… We enjoyed all the handmade crafty things we got to do, such as the bookmarks, and none of the pom pom's would have been made if it weren't for our amazing maid of honor, Melissa Loschy, who also designed our save the dates and invitations. There were many individuals who helped create our "handmade" wedding, especially Vanessa Vazquez our dear dear friend and wedding planner extraordinaire. Whenever I told her I needed to buy something she'd reply with "Oh, I can make that", and she would exceed my expectations without question. For example, the cupcake stands… genius!"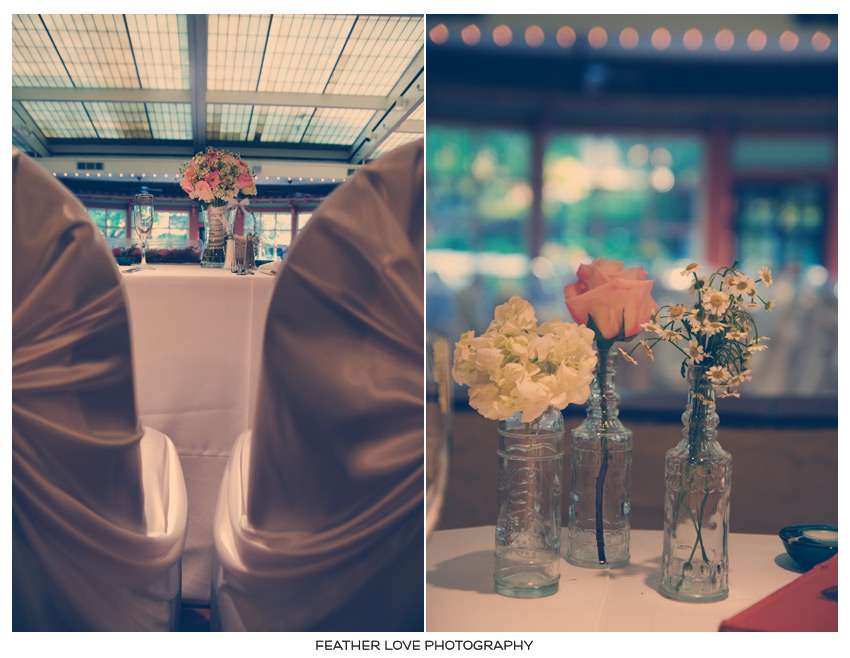 Here's what Lindsey wrote regarding their decision to use vintage books as gifts for their guests… "Bryce and I have often said that we were born in the wrong generation, and our passion for vintage is best explained by our love of history. We gave our guests personalized vintage books simply because it's what we would want to receive. We have a nice collection going so it was difficult to give some of those up, but we wanted each of our guests to feel just as special as we did that day."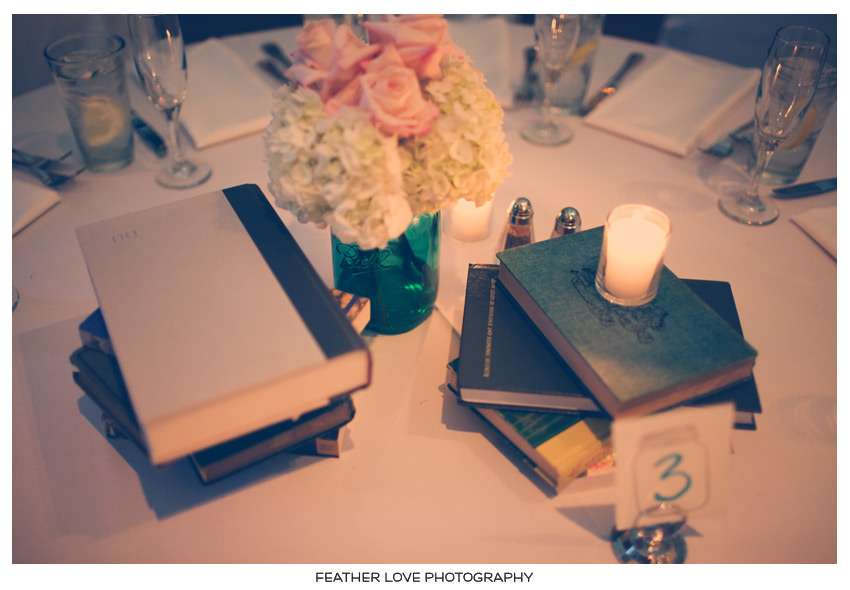 VENUE. El Adobe Capistrano in San Juan Capistrano, who also provided the catering… the food was SO FRIGGIN GOOD!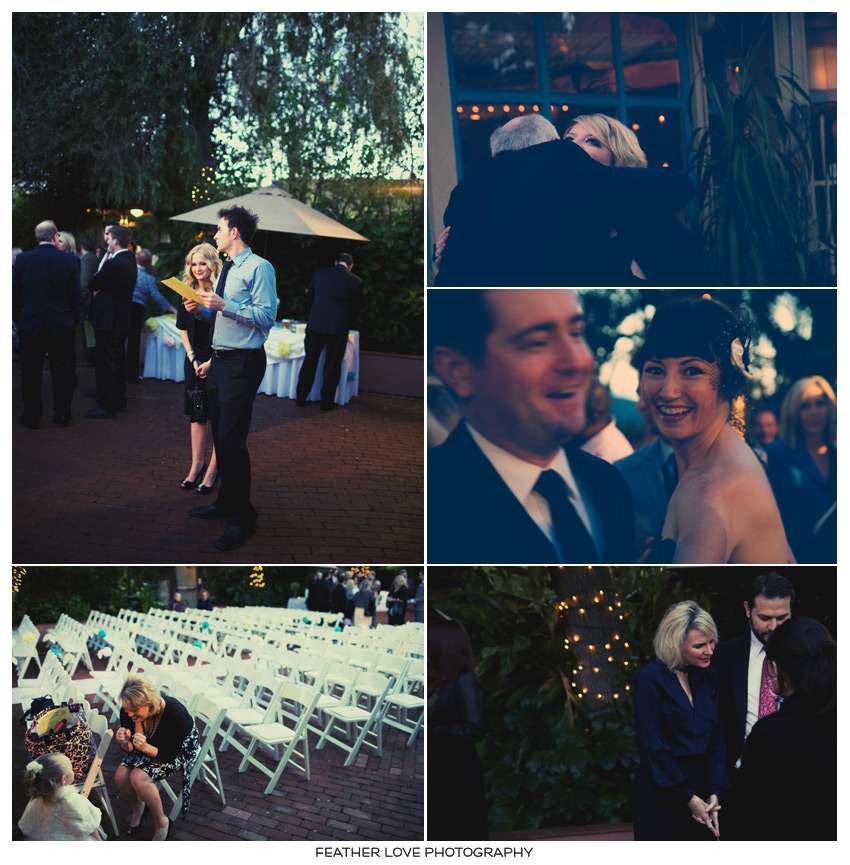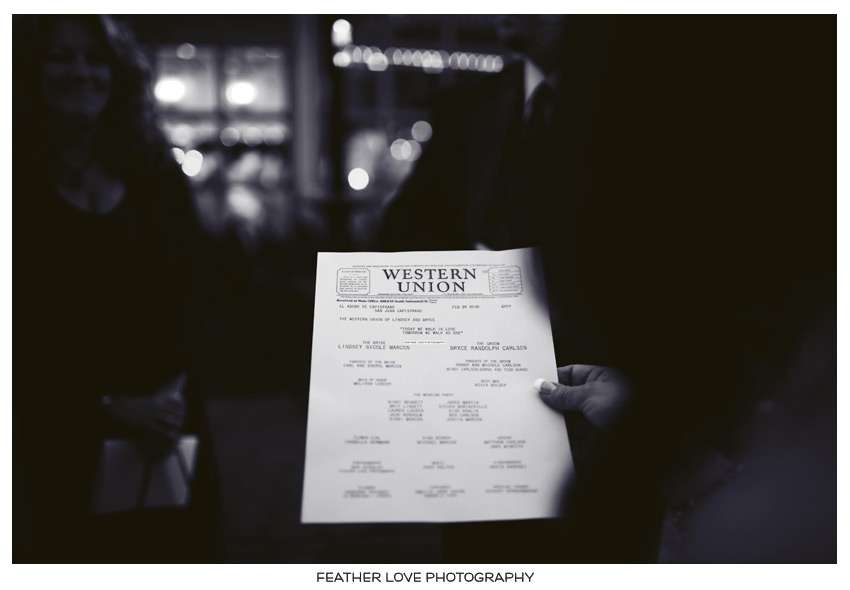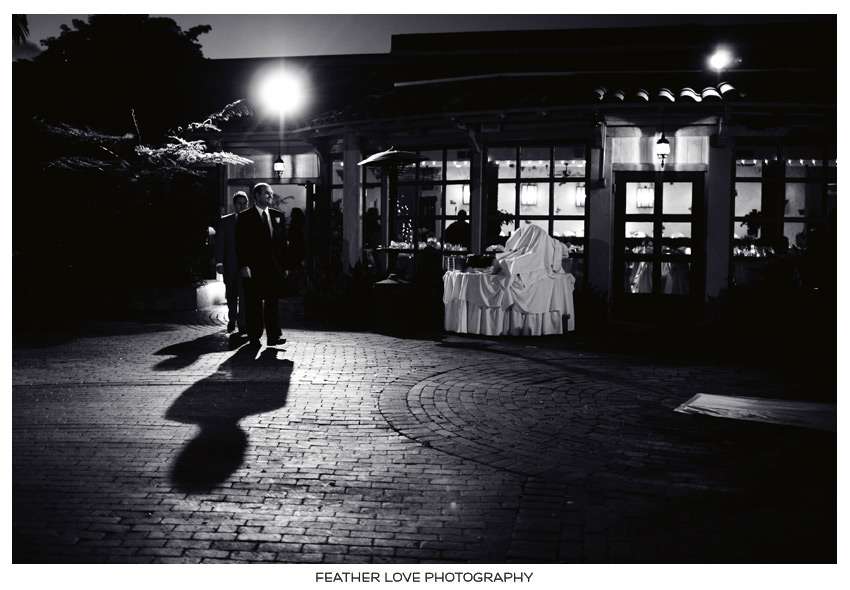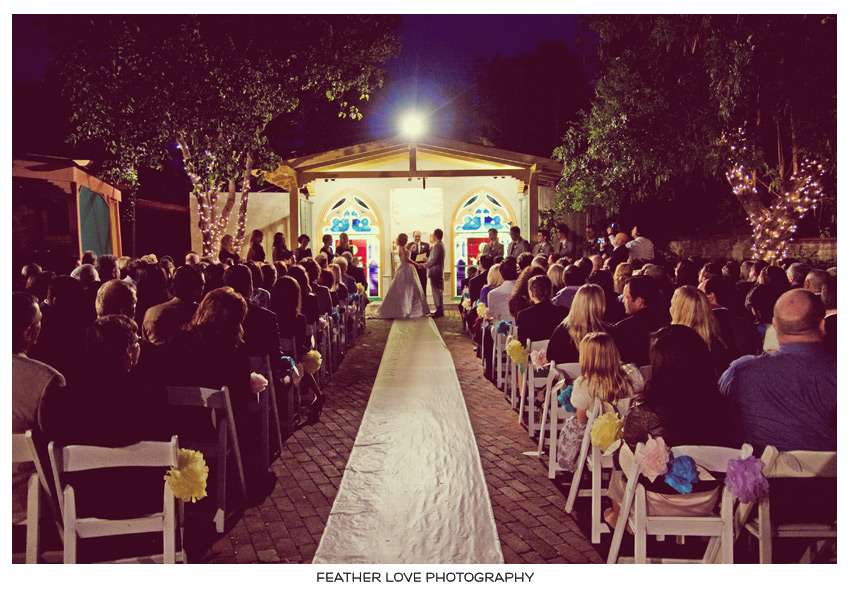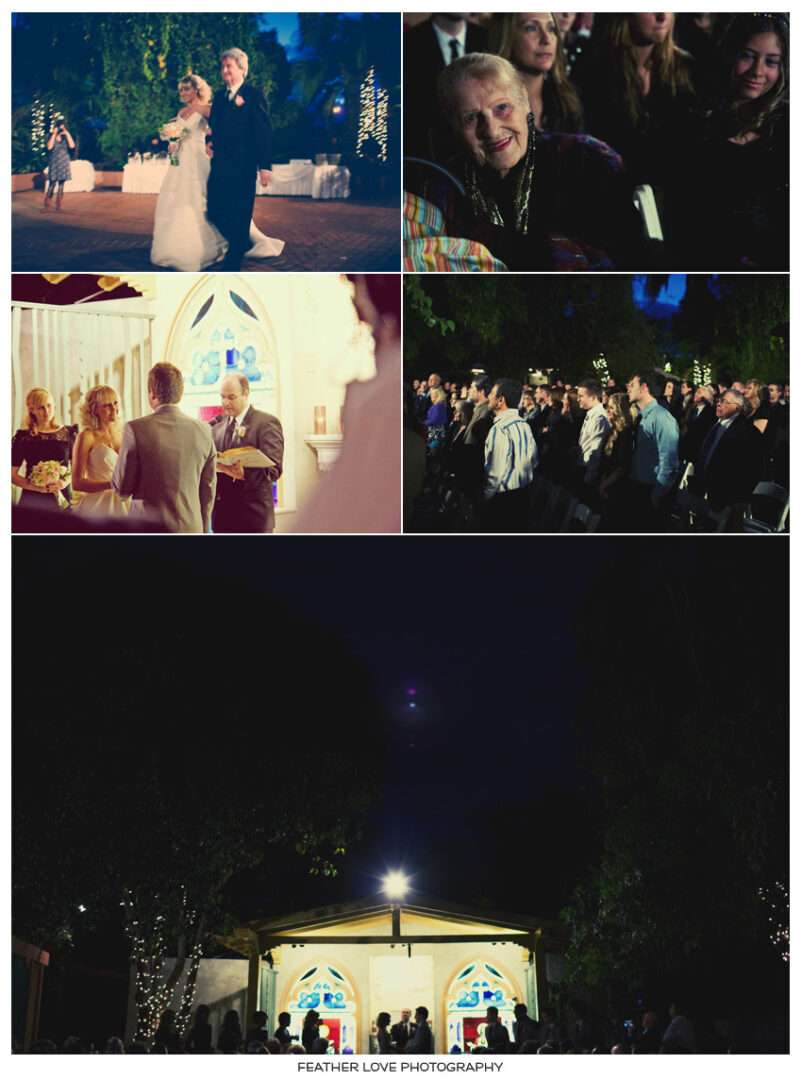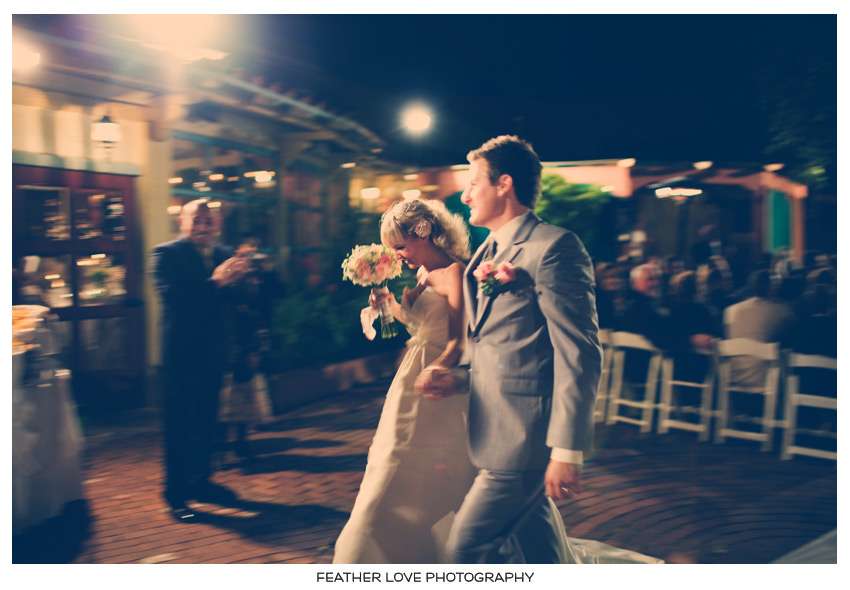 Some Holga shots.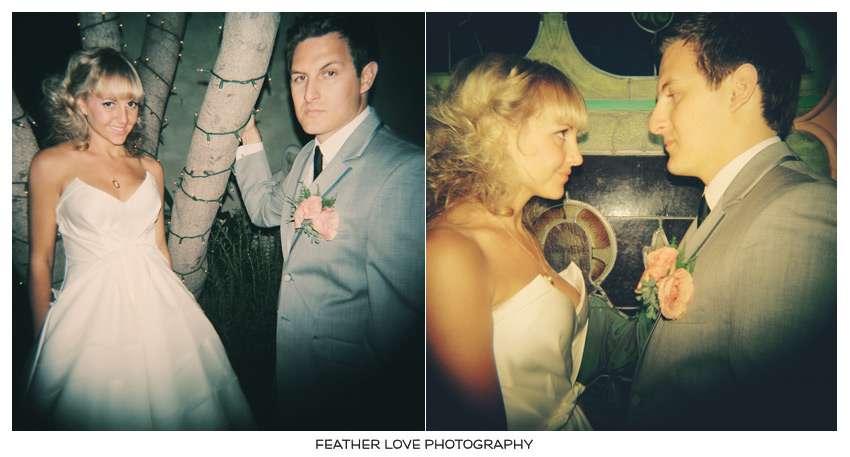 Here's some of the sweetest words. After I sent Lindsey & Bryce a link to their photos online for them to view, this is the response I got from Lindsey:
"…We are buggin' over here!!!! The pictures are unbelievable and have blown our expectations out of the water!!! I can't stop using exclamation points!!!! aaaaahhhhhh!!!… It was such a honor to have you and Moe there to shoot our wedding. I knew you were brilliant, but Noa, my God are you blessed with an incredible gift. You captured all the emotion and love that we experienced on such a momentous beginning in our life… The whole experience has been divine and thank you again for sharing your talent with us … WE LOVE YOU, NOA!!!!!!!"
And this is from Bryce:
"You rock, Noa! Thank you so much for being a beautiful person and an uber artist able to bring a vision worthy of the heavens. Now we just need to make it down there so we can all enjoy a drink together!"
Bryce I'm holding you to it! I would love to hang!! luv you guys!!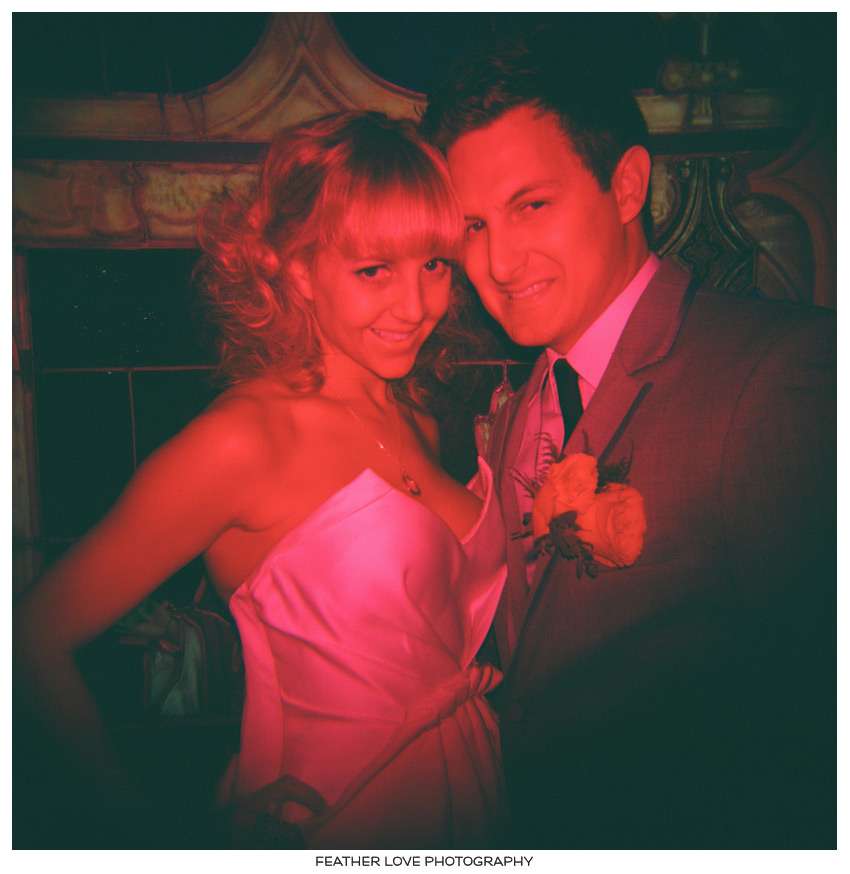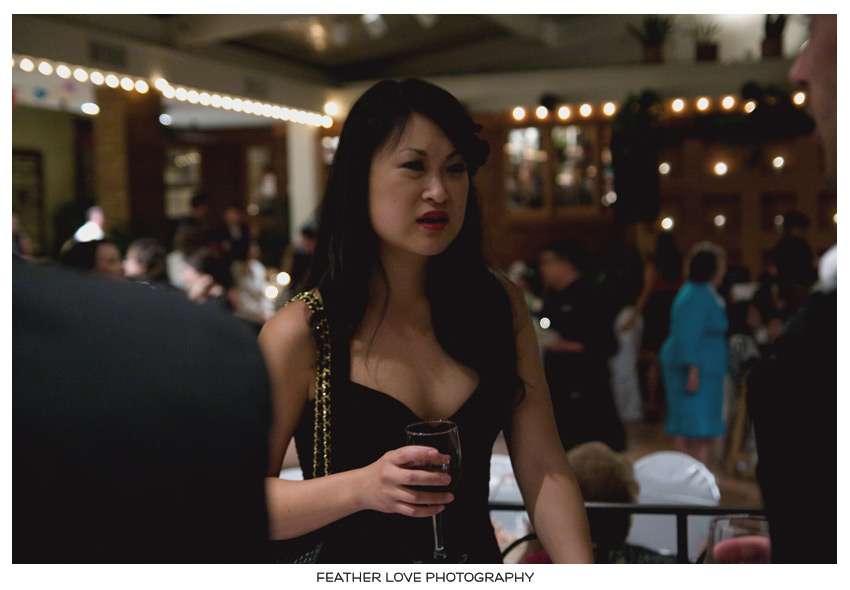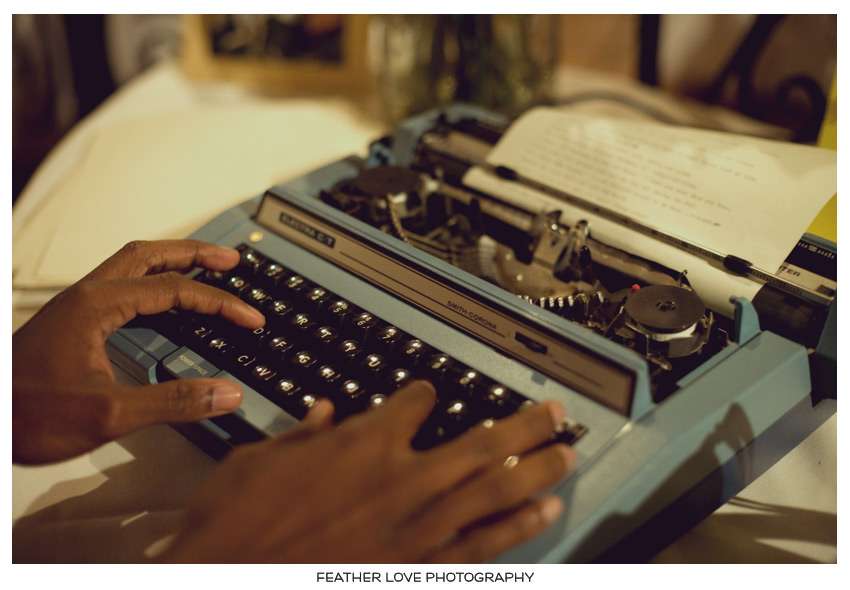 Party time.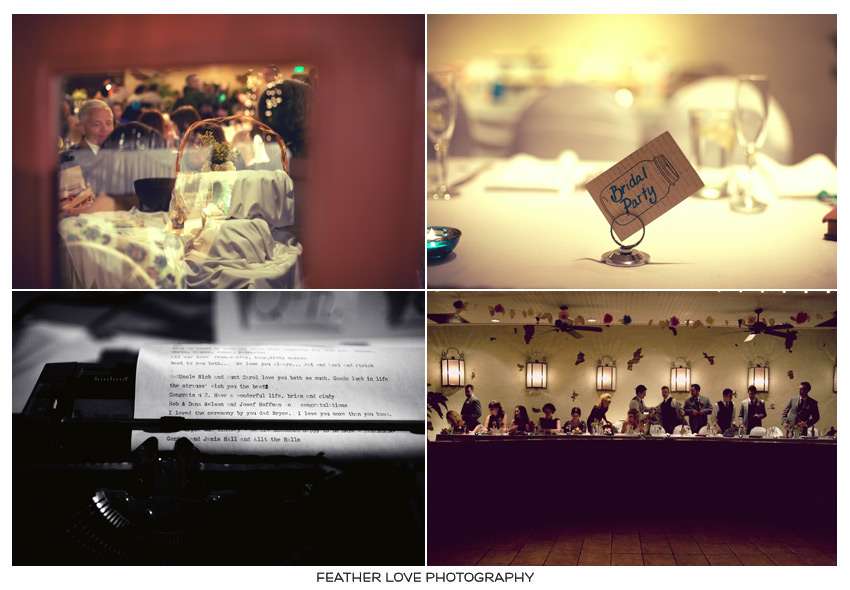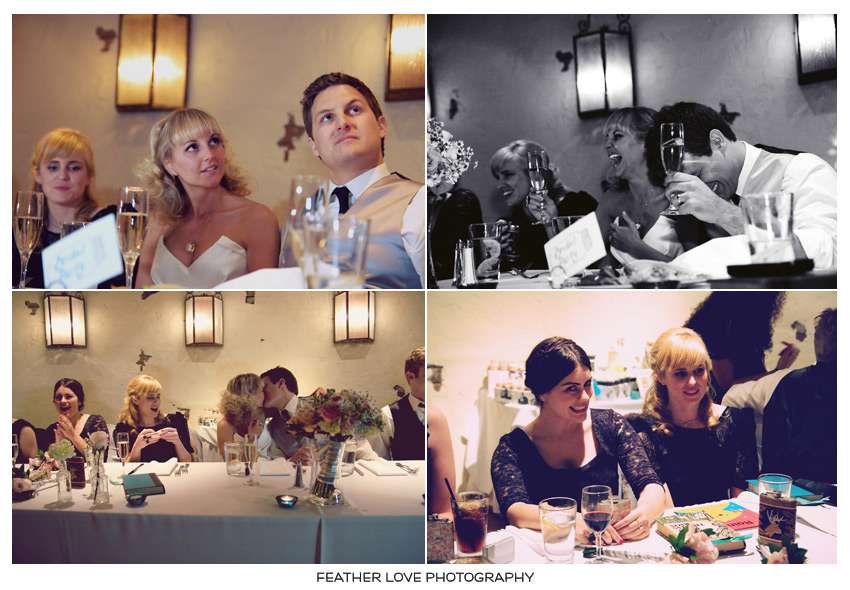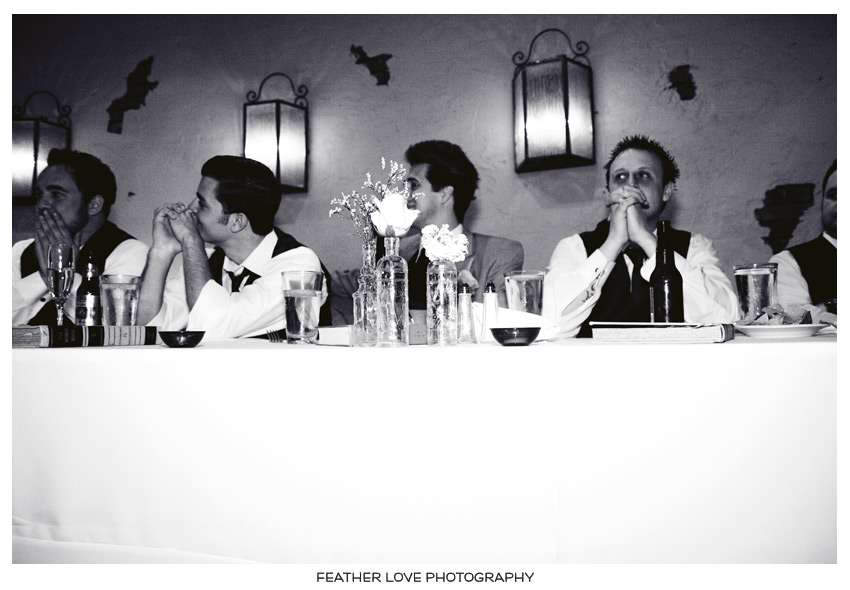 These were the gifts for the bridesmaids & groomsmen.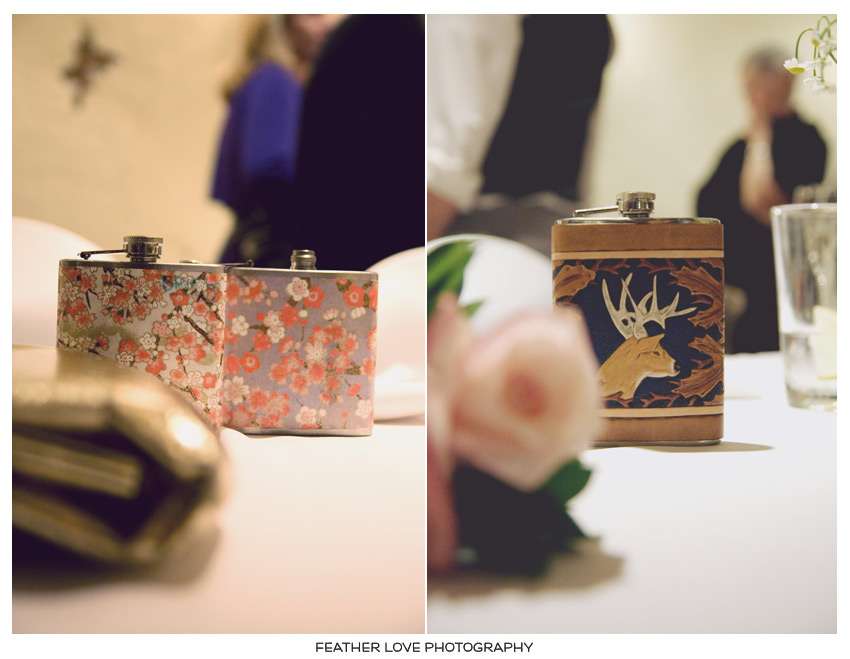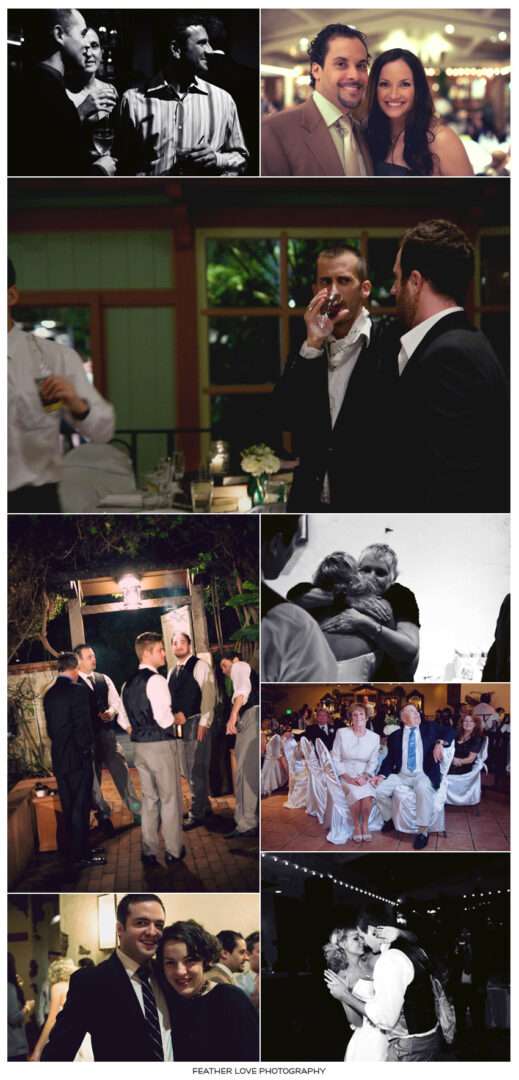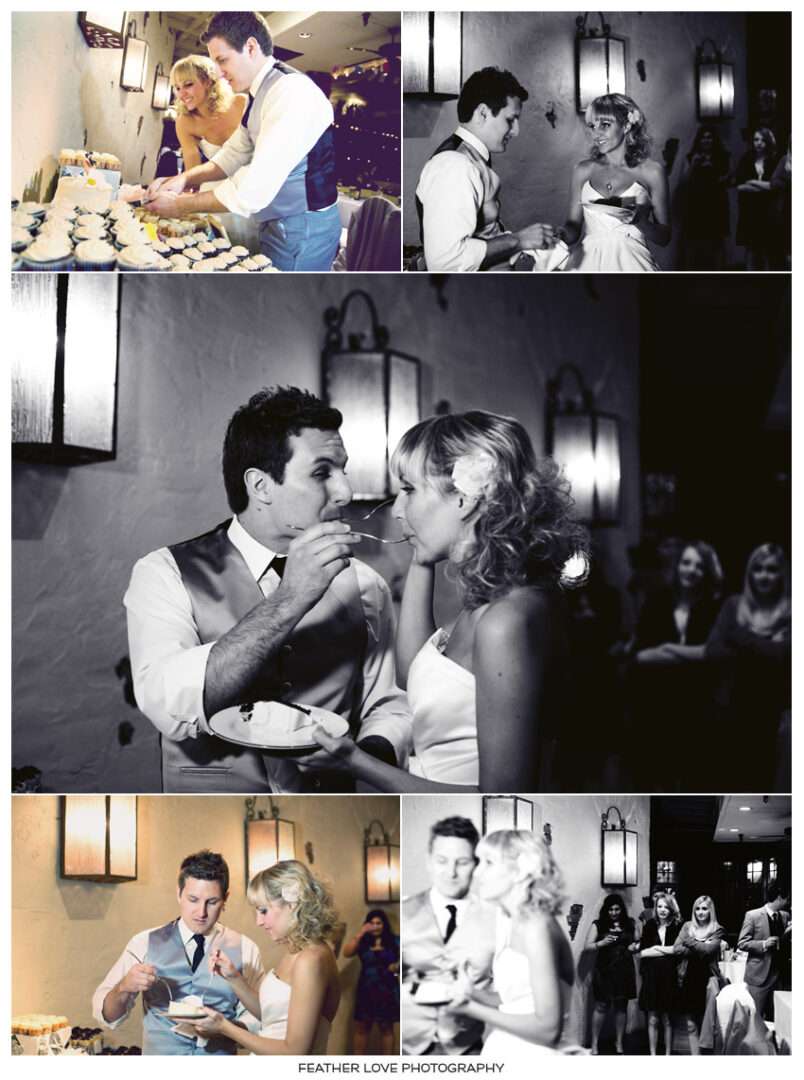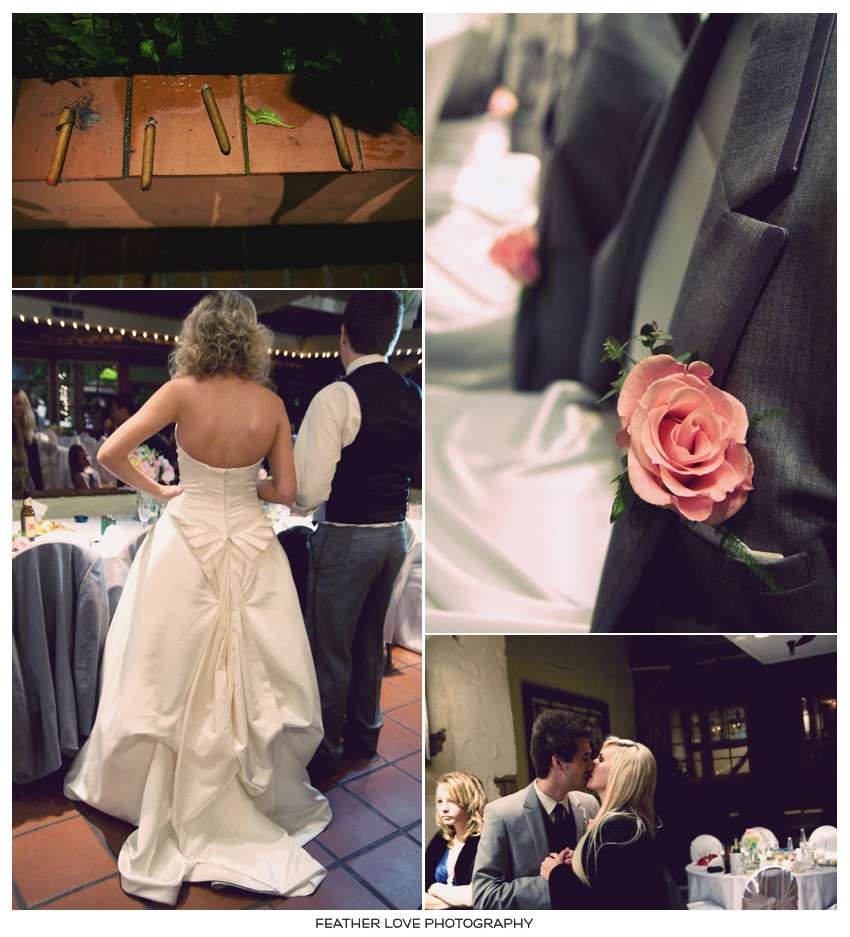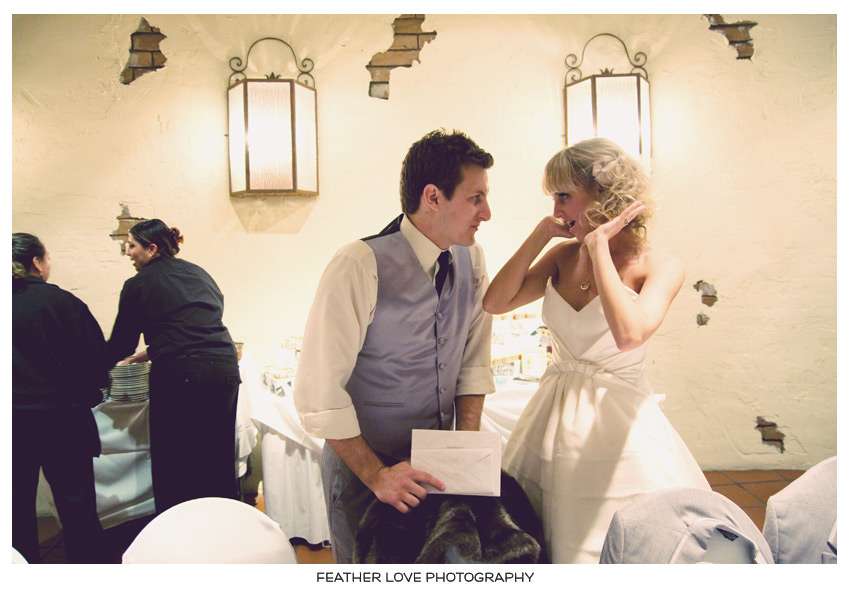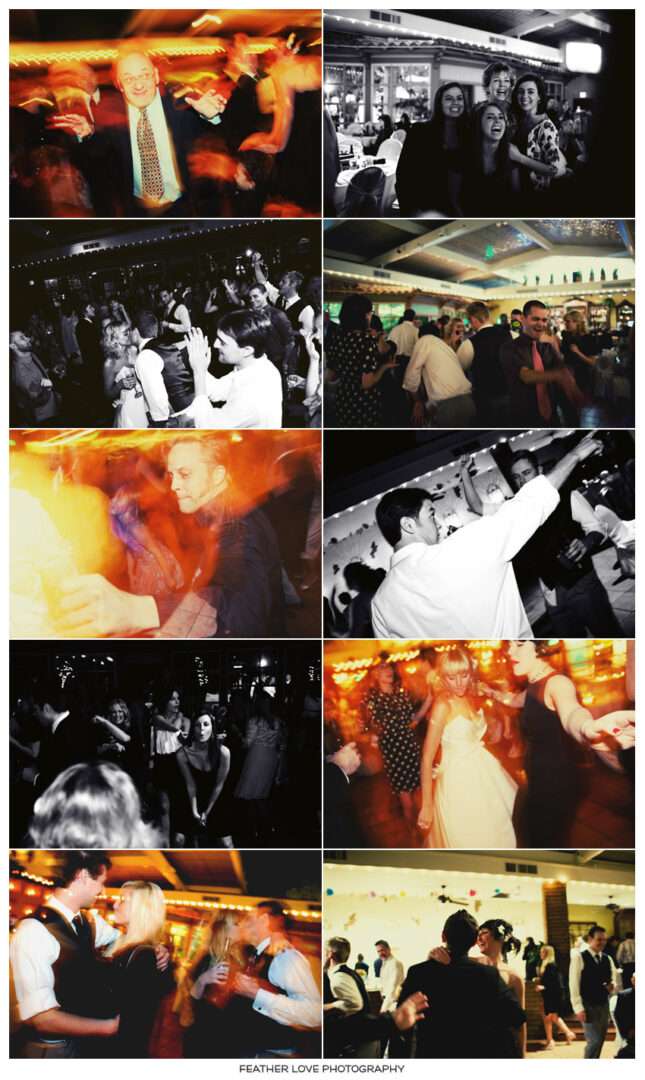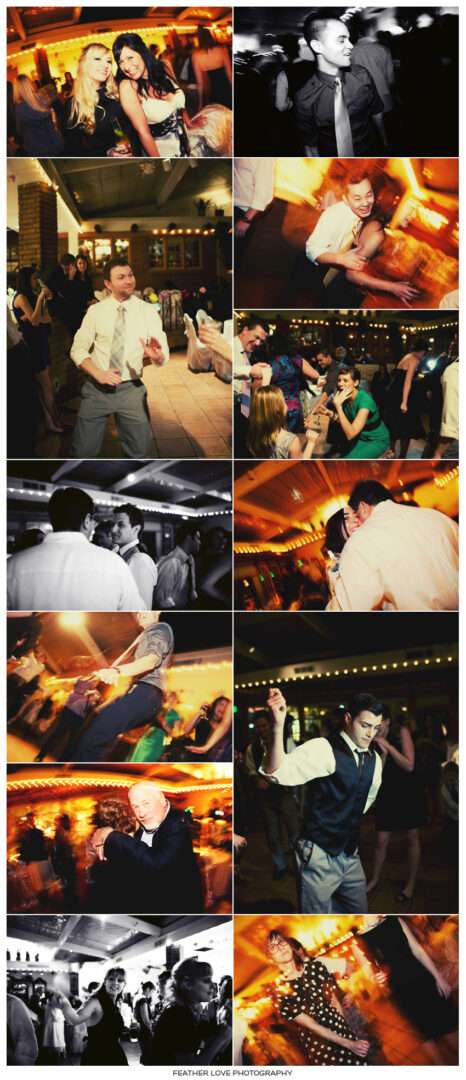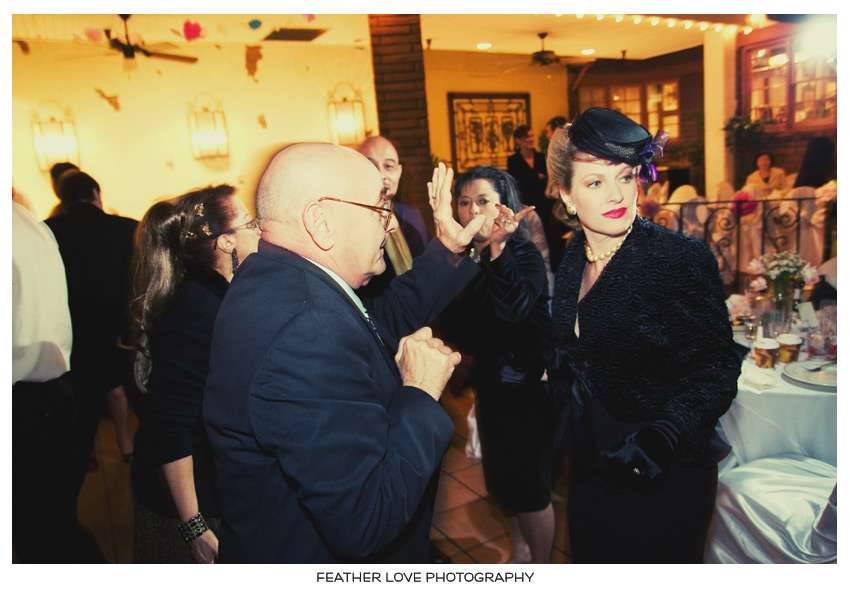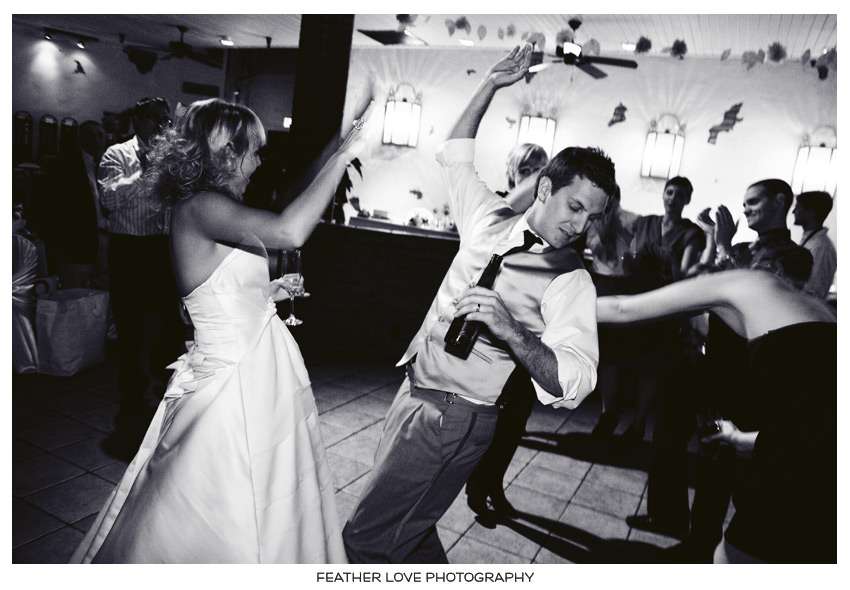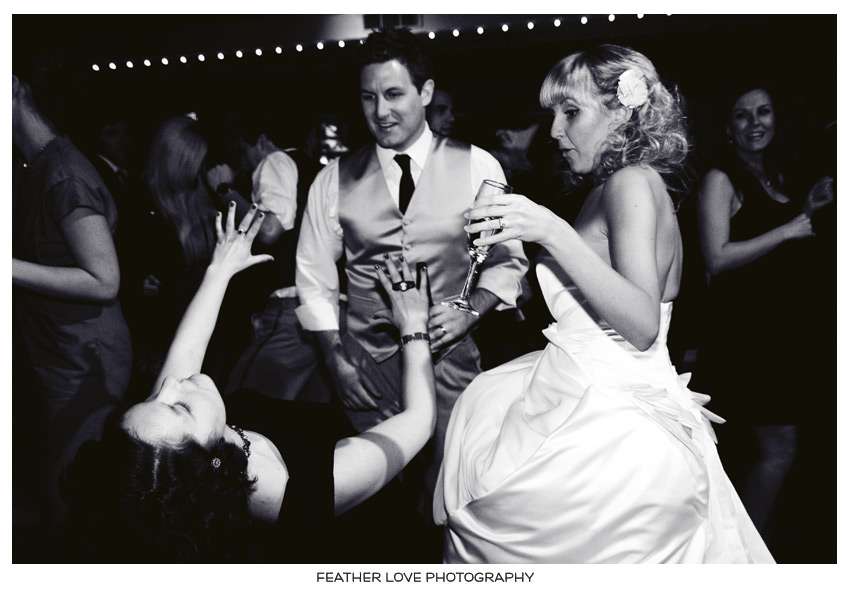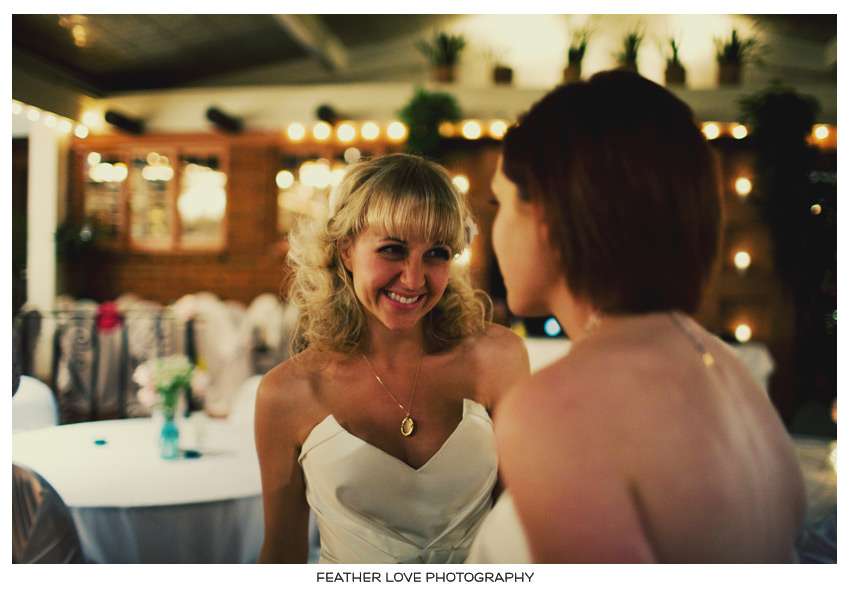 polka dots 'n stripes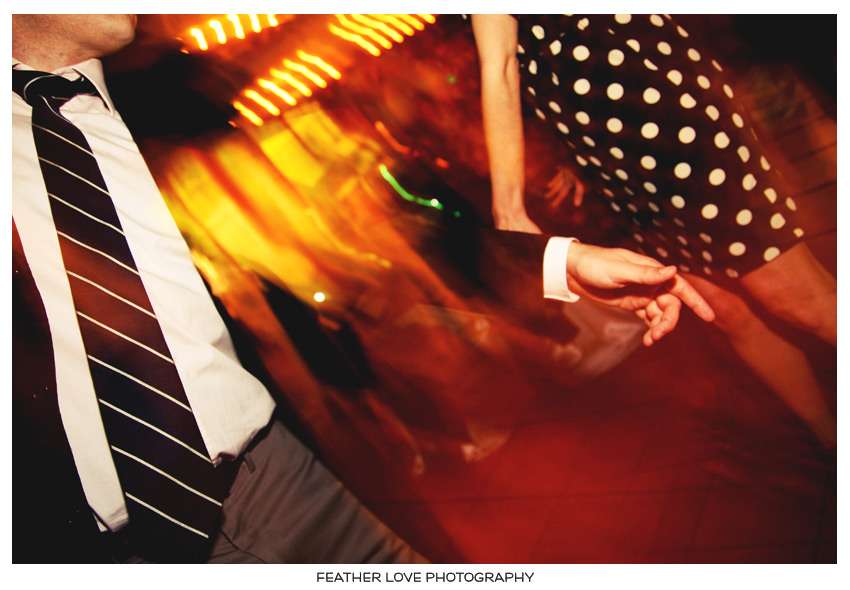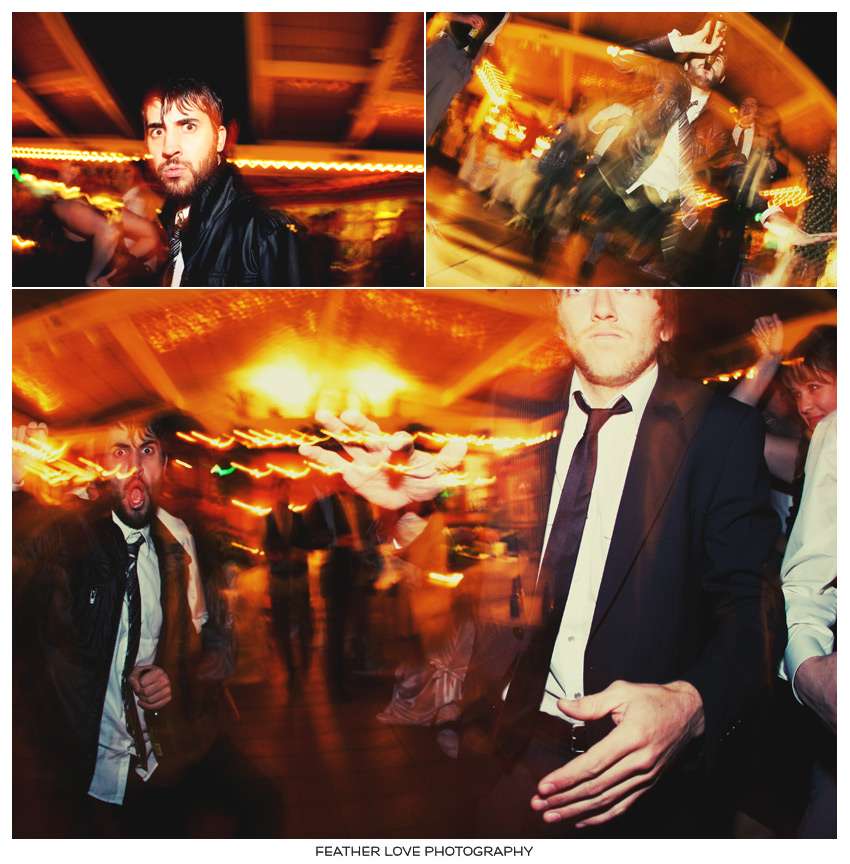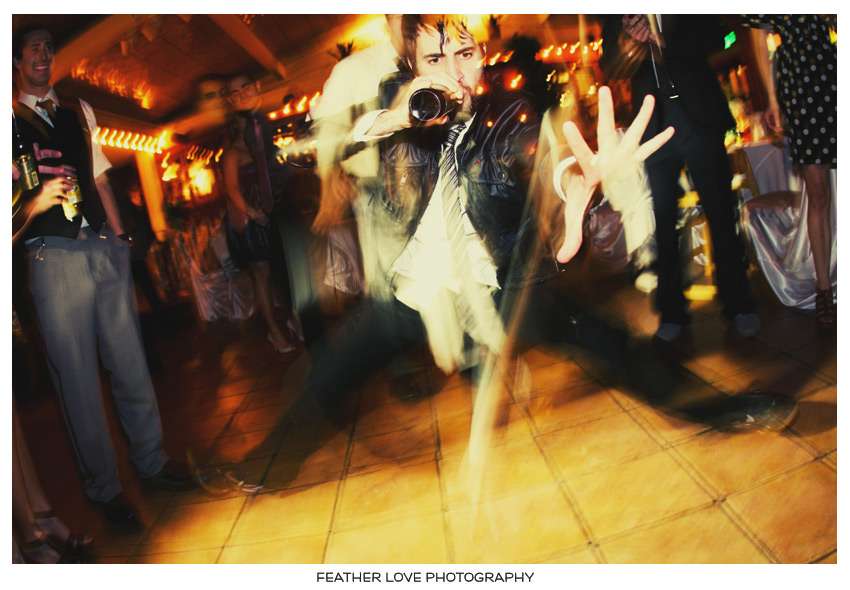 For their farewell, Lindsey wore her mom's wedding dress. It was really pretty & looked so cute on her….  (I know UnVeiled is gonna love this one. And I'll bet ESB will dig it too).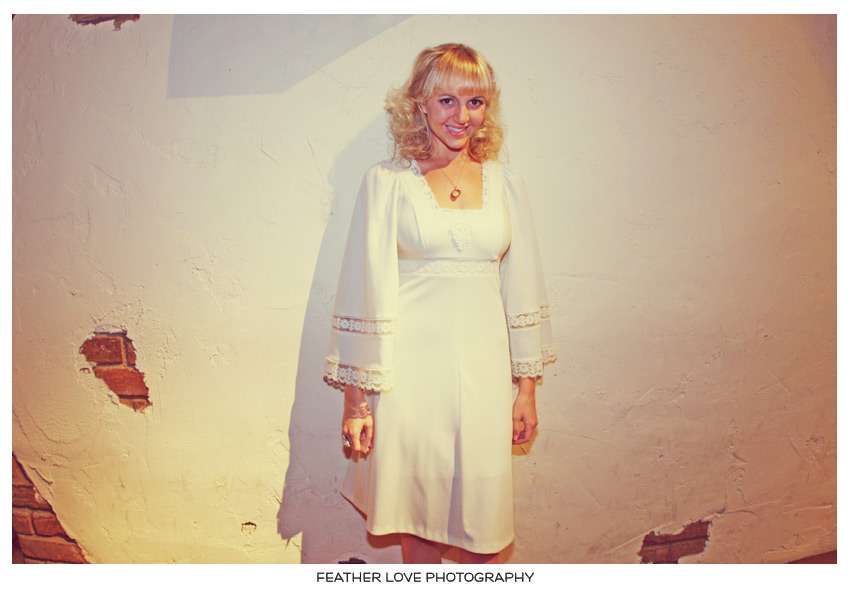 I love how Bryce is floating in the bottom left pic.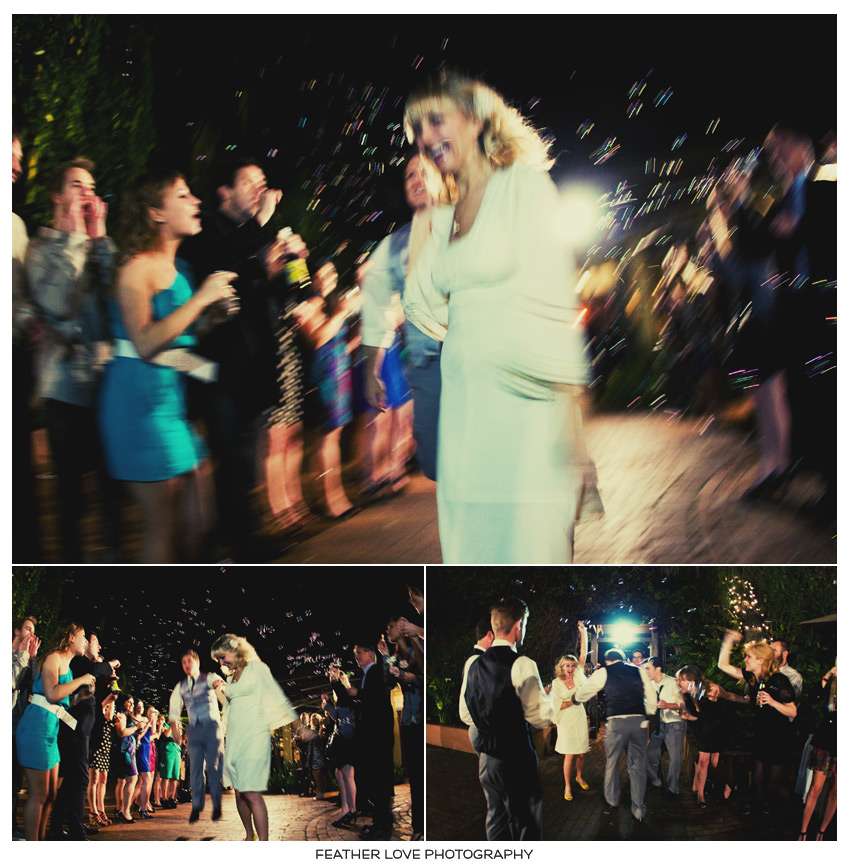 Thanks again everyone & Moe, that was such FUN! xo