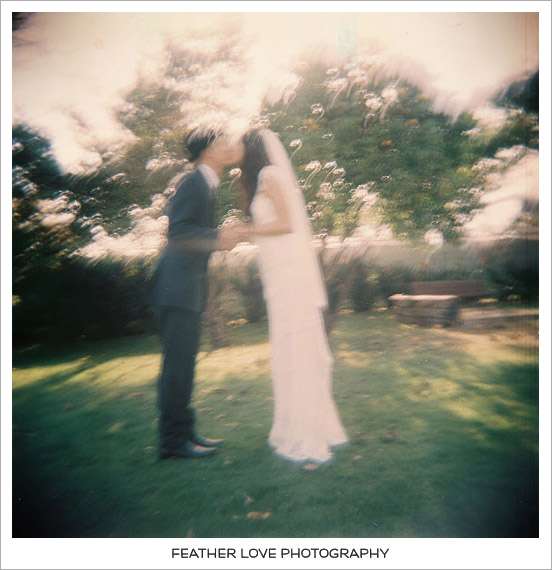 I got quiet a few emails from people saying they thought this was a good idea, so here's the deal:
I am running a free wedding photography contest.
ENTRIES MUST BE RECEIVED BEFORE 10PM (PST) on May 10th 2009!
There will be ONE winning wedding. Send in your entries, I won't be running a contest like this again AND my prices will be going up soon.
The winning couple will receive 5 hours of photography for free with the option of additions & upgrading.
They will also have the option to purchase prints or digital negatives at their full price, email me for price list.
If your wedding is NOT in the San Diego area, travel fees & expenses will apply (flight, hotel, transport, etc), email me for an estimate.
Your wedding can take place anywhere.
I will post the winning couple on my blog on May 11th.
That lucky winning couple will not only get the FREE wedding photography, but will ALSO get a special feature of their wedding on East Side Bride's blog… uhm, like the coolest blog ever! So, this pretty much rules.
IMPORTANT!
Please send me this info:
Let me know how your wedding will be unique, stylish, hand-made or creative (see my example list below).
Feel free to send a pic of an inspiration board if you like.
Send a pic or two of the crazy lovebirds who are getting married ; )
Send anything else you think I would want to see, but please no more than 6 images or so.
(no links please folks, I dont' have the time!)
Overall, I am looking for something very beautiful and stylish and different…!!!
Is your wedding vintage/ hippie/ indie/ handcrafted/ hip??
Here are some examples:
Is your wedding taking place in an English Garden setting with antiques and tons of flowers everywhere?
Are you having an ultra-vintage-hippie wedding out in the woods with candles & incense and your favorite folk band playing the ceremony?
Is your inspiration board made up of bunch of movie stills from The Great Gatsby? Did you choose to get married on a plantation in the South?
Is your wedding taking place at your home? or your relative's estate? or at a unique venue?
Is your entire wedding green, recycled and earth-friendly? Did you handcraft all your favors? Design the invites? Make your own dress??
Are you having 50 of your closest friends join you on an island in the Caribbean for beach picnic-style wedding with a Moroccan theme?
Please email me at noa@featherlove.com and write CONTEST in the subject line & include the requested info & pics above.
Thanks everyone! This is going to be fun, I'm so excited!!!!! xo Noa
(ps: these pics below are from one of my favorite books: The Cooking of Vienna's Empire- if your wedding looks like this I will marry you ; )