This wedding just got featured on Ruffled Blog!
Australian Musician Savannah Jo Lack, and Owner of the San Francisco Weinstein Gallery Rowland Weinstein: Starting off with a few photos from the couple session I shot of them on the gorgeous property they were staying at in a sweet little town called Point Reyes Station in Northern California. Wedding photos to follow.
Wedding vendor list:
Catering – Osteria Stellina /Ceremony – The Dance Palace/Reception – Toby's Feed Barn / Design – Bird Machine Bird /Music – bride's friends – Fiora, Paul Hankinson, Chris Pickering, Ben Tolliday/ Wedding Video – Luke Goodman Cinematography / Bicycle Ferris Wheel – Cyclecide /Make up and hair – Maria Lee Makeup and Hair / DJ -Square Dance Band – Erik Hoffman / Florist: Ixia / Dresses – Reem Acra, N.Y & vintage from Tavin, L.A, respectively / Hairpiece (ayasuki), Belt (project u), Braclet (SarahWhiteJewlery) /Rowland's outfit – The Archive, S.F /Groomsmen – Barneys and All Saints/ Bridesmaids: Bayou Salvage (wrist bands), Amorebytinae (lace crop jackets), KTJean (tulipe skirt and top), ManoBello (leather belt flowers), Post (cool stockings) /Wedding Design team: Traci Goudie & Patrick Hubik from 'Bird Machine Bird'./D.I.Y: Pretty much every single design element – the chair adornments from the ceremony, the Alice in Wonderland cups & saucers, the lighting fixture (mason jar chandelier) , the light boxes (in the hay bales), the big curtains at the entrance to the barn, the place cards, the printed cushions, the hanging bird cage/heart nests/All of our friends and family helped in some way – we had a big, impromptu work party a few days before the wedding to get everything finished. My aunty and cousin sewed the huge curtains, my uncle and Dad worked on the light fixture, my Mum and niece attached hundreds of bits of fabric to the hanging ceiling streamers, our friend, Stephen Gibson did a lot of the grunt work, sawing and assembling, Rowly's kids and sister did the calligraphy on the place settings./Wedding invites: cards from 'the story people' that we printed inside/ Wedding RSVP's: vintage SF postcards with yes and no boxes/
Below- a couple of Holgas.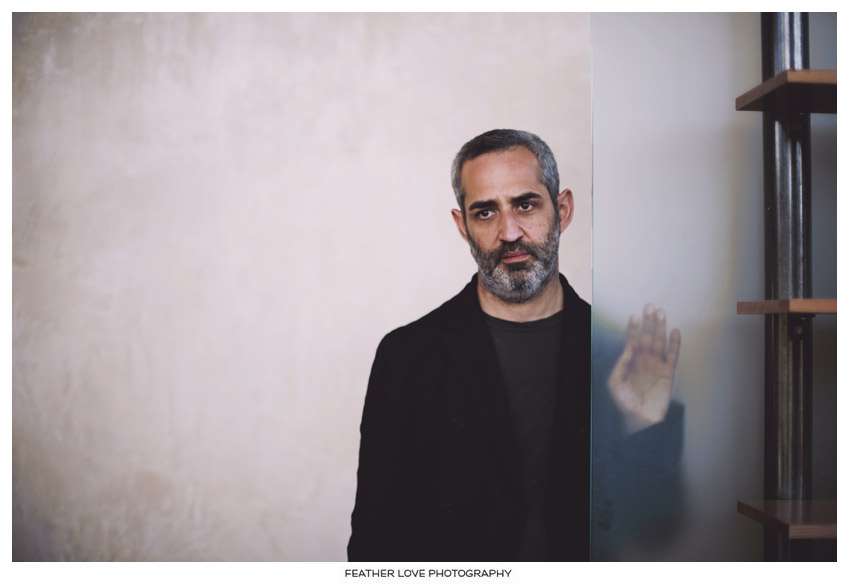 These two portraits below shot on 35mm film.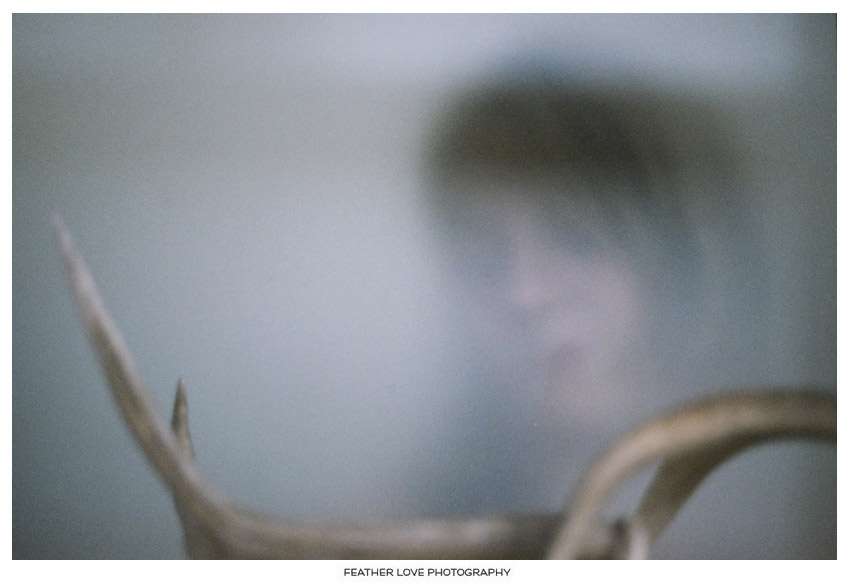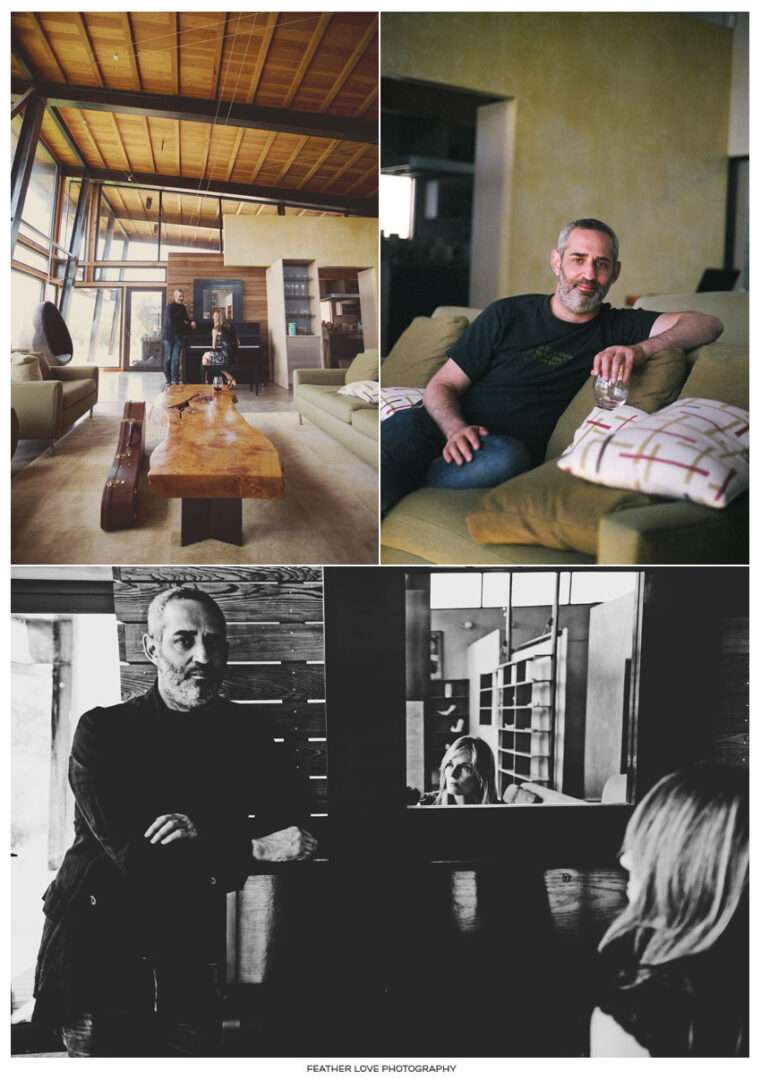 The wedding.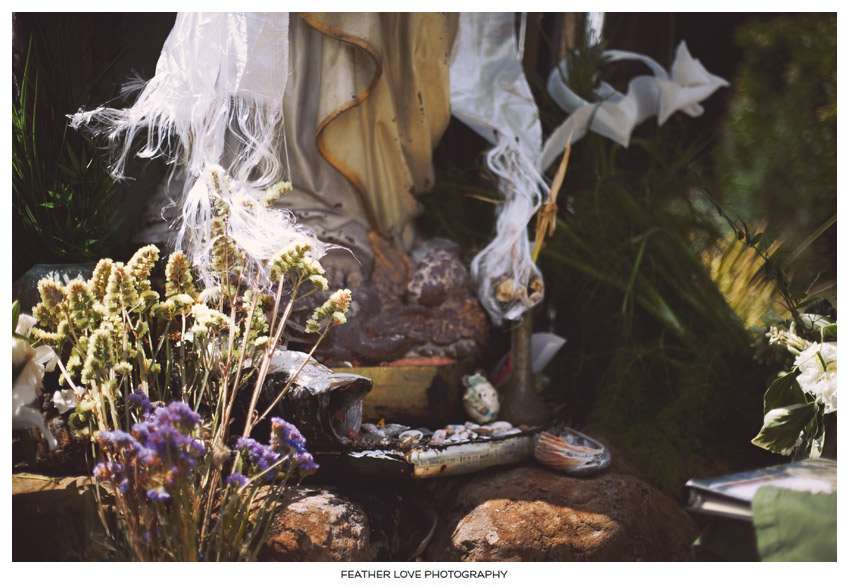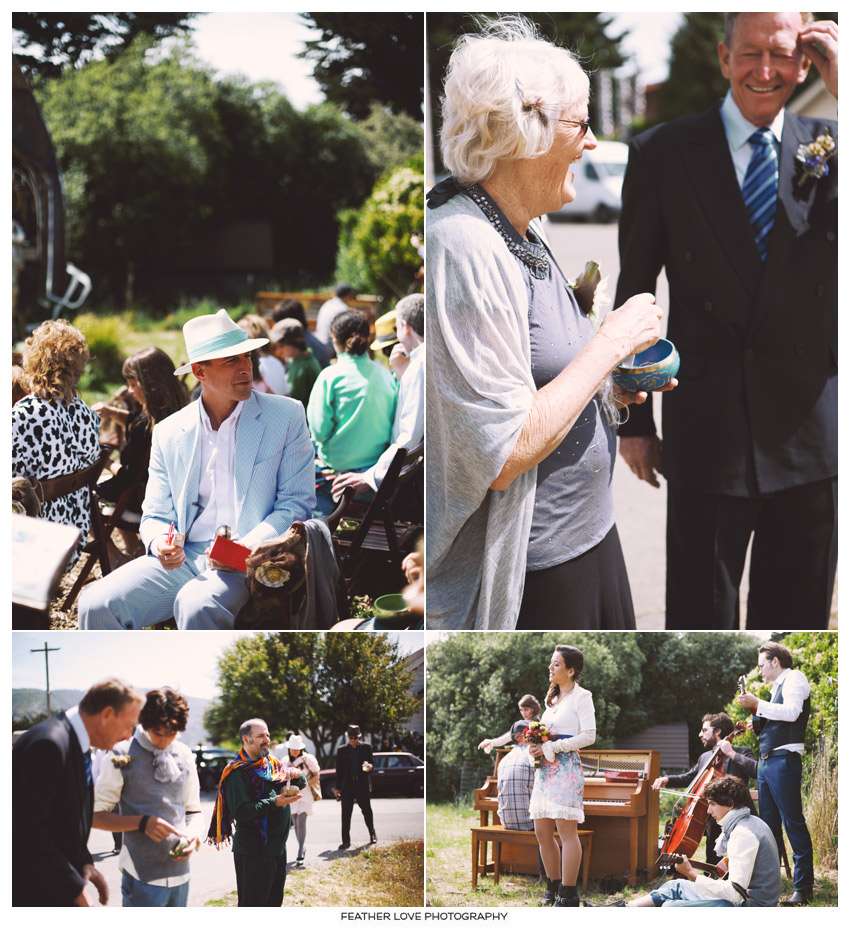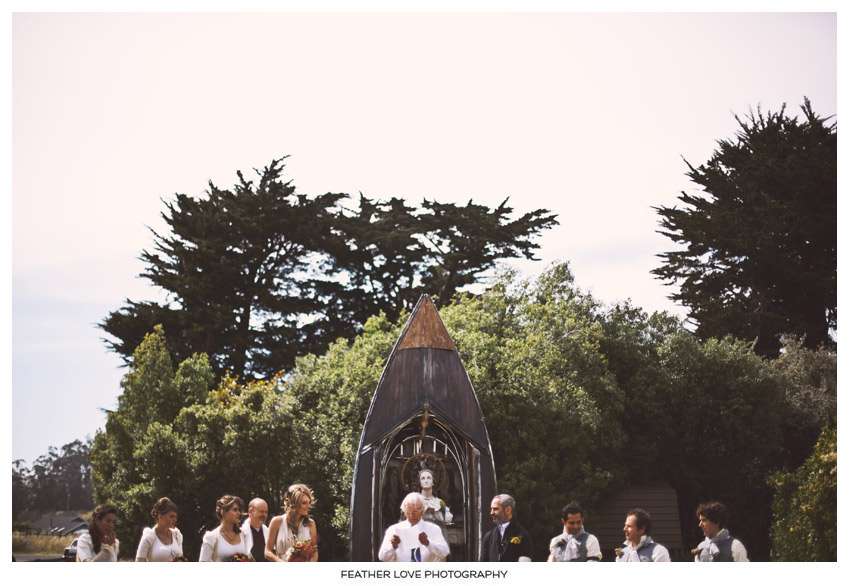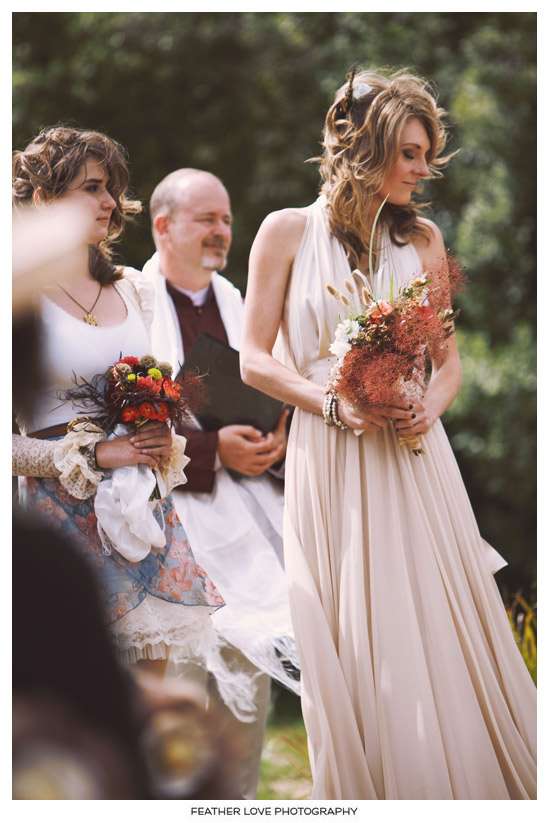 Below, 2 Holga shots.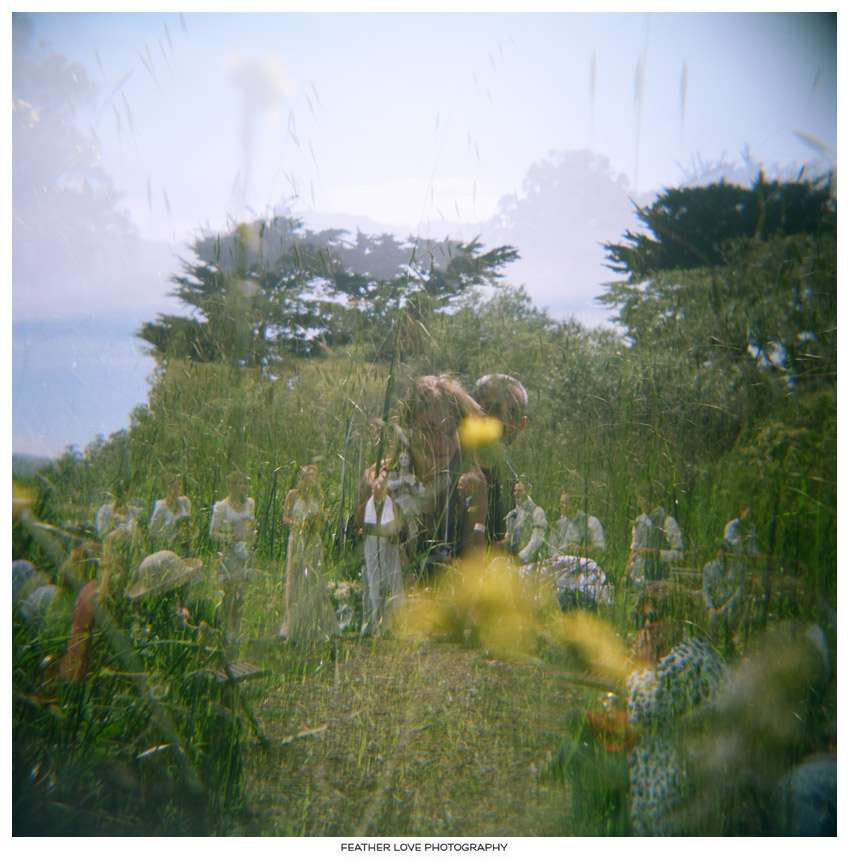 Below: Rowland's gorgeous kids.
BELOW: 35mm film shot of groom & groomsman actor Richmond Arquette — I love the magical light orbs! (No processing  was done to this photo).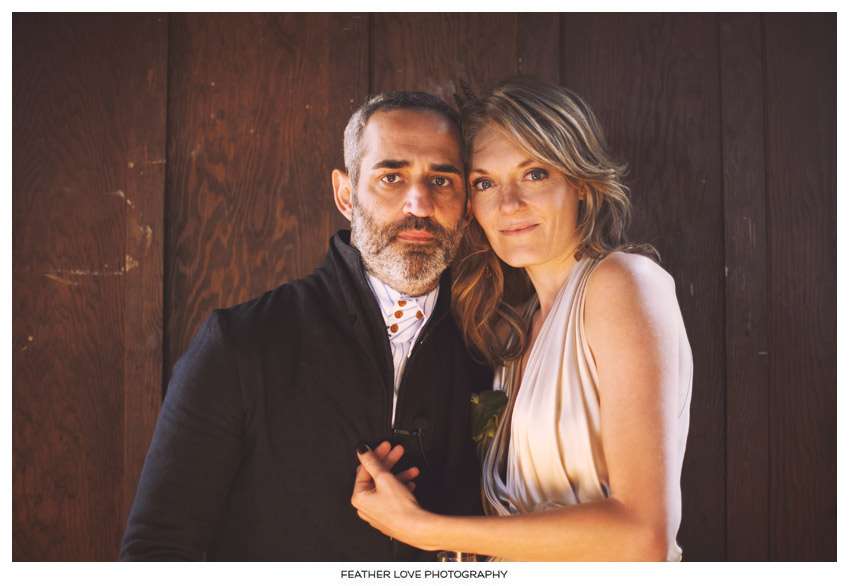 These next 2 portraits below, also shot on 35mm film– and invaded by a flurry of intense auras and spirits! (Again, no processing was done to these)… I seriously lose my mind when this sort of stuff happens.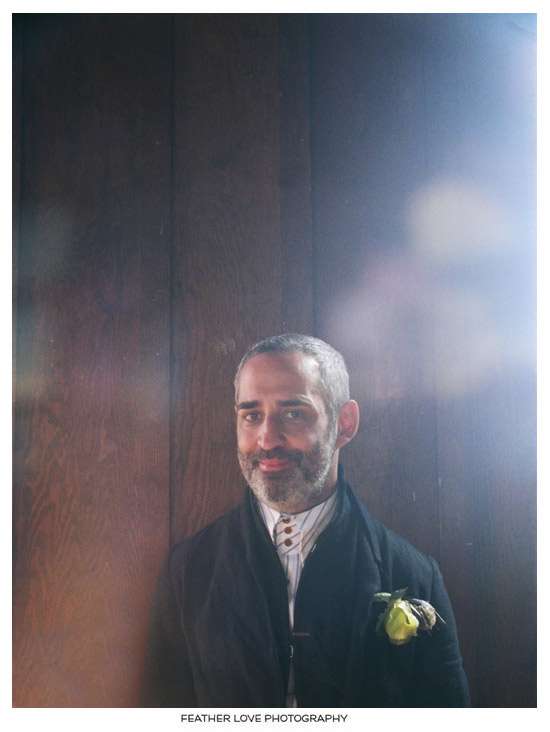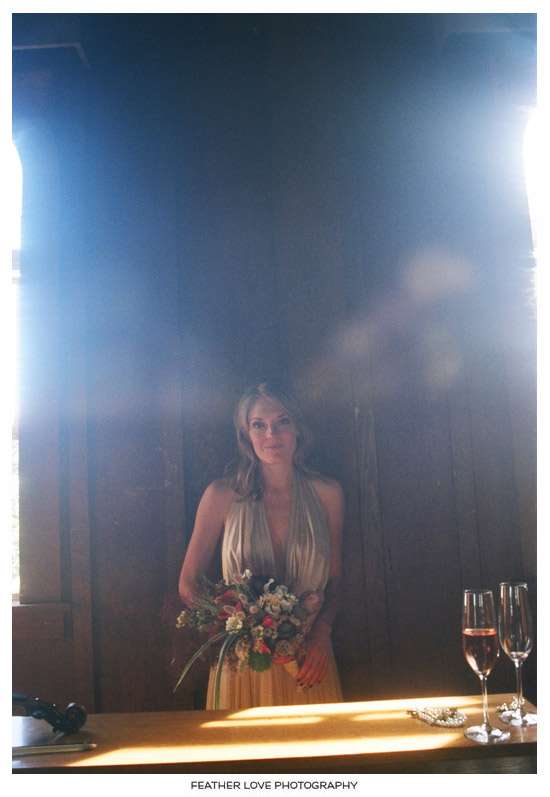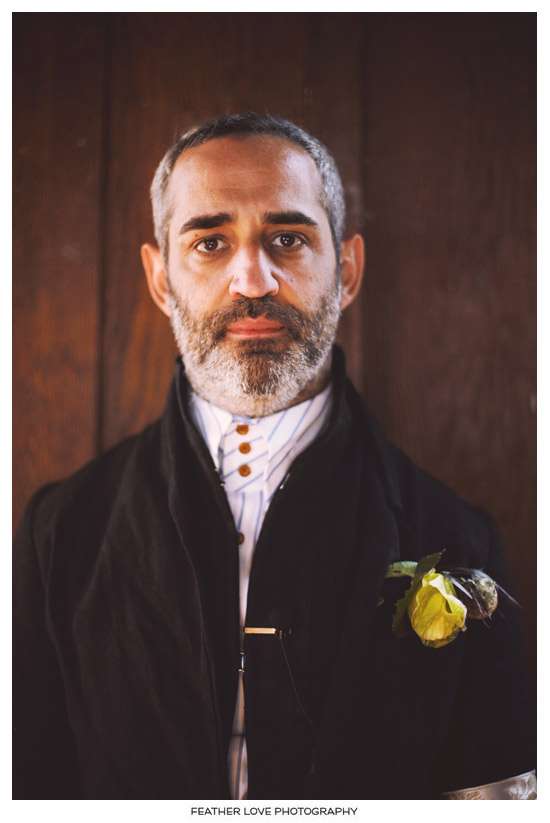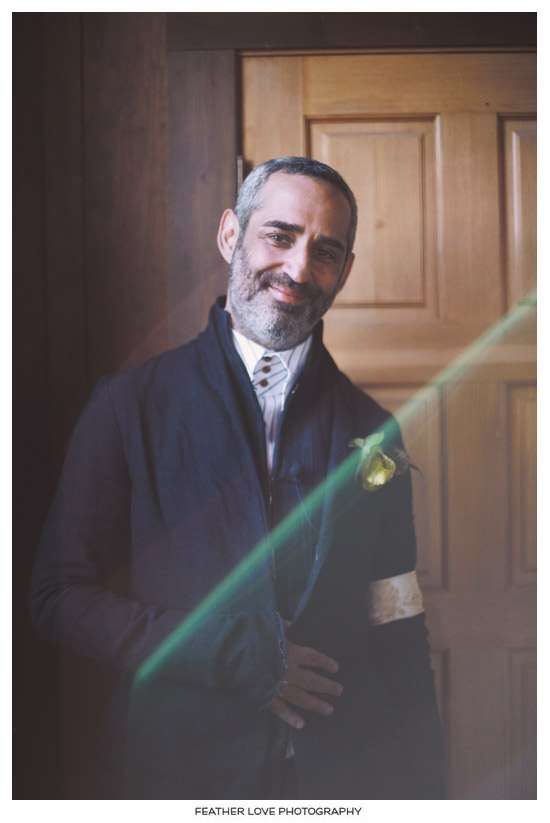 Below images are 35mm film and digital.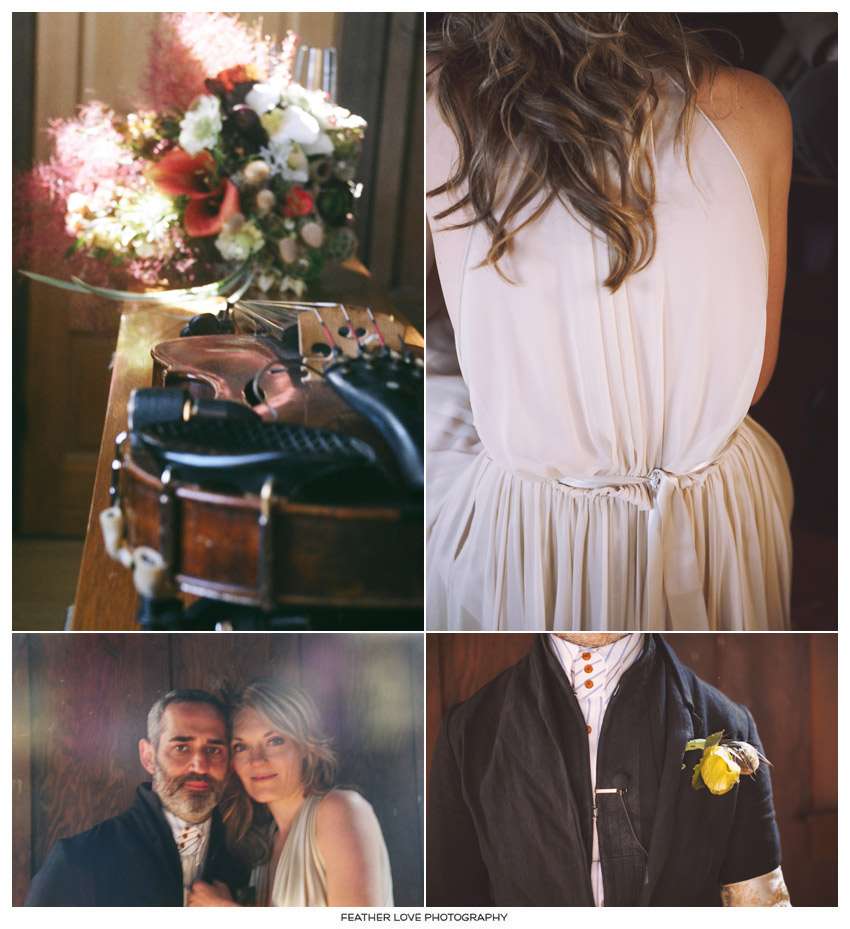 I love it when guests get into the vibe and dress up- it adds so much character to the entire day…. this reminded me so much of the beautiful spectacle of Kestrin & Jonathan's wedding of the century!– remember that one?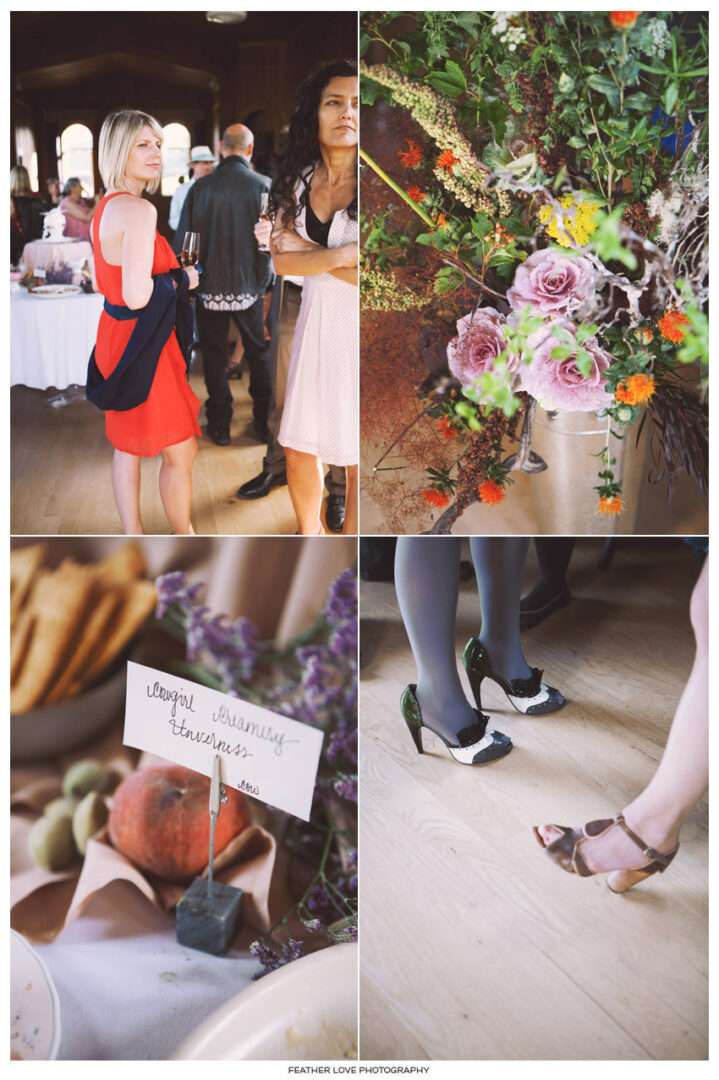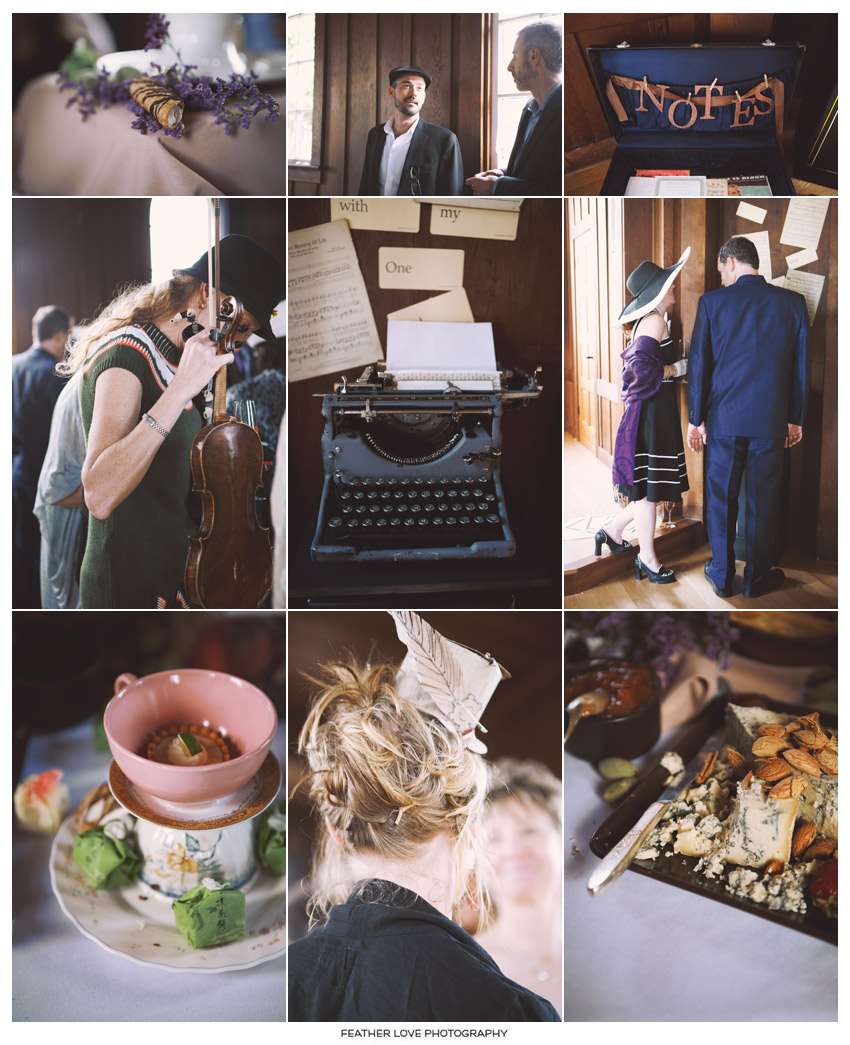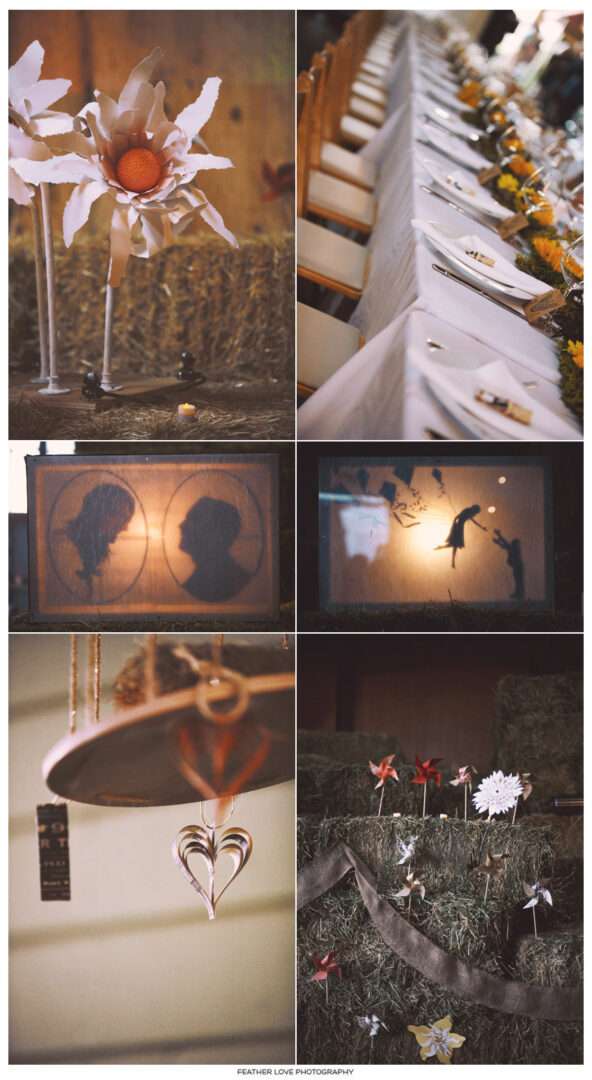 3 Holga's below….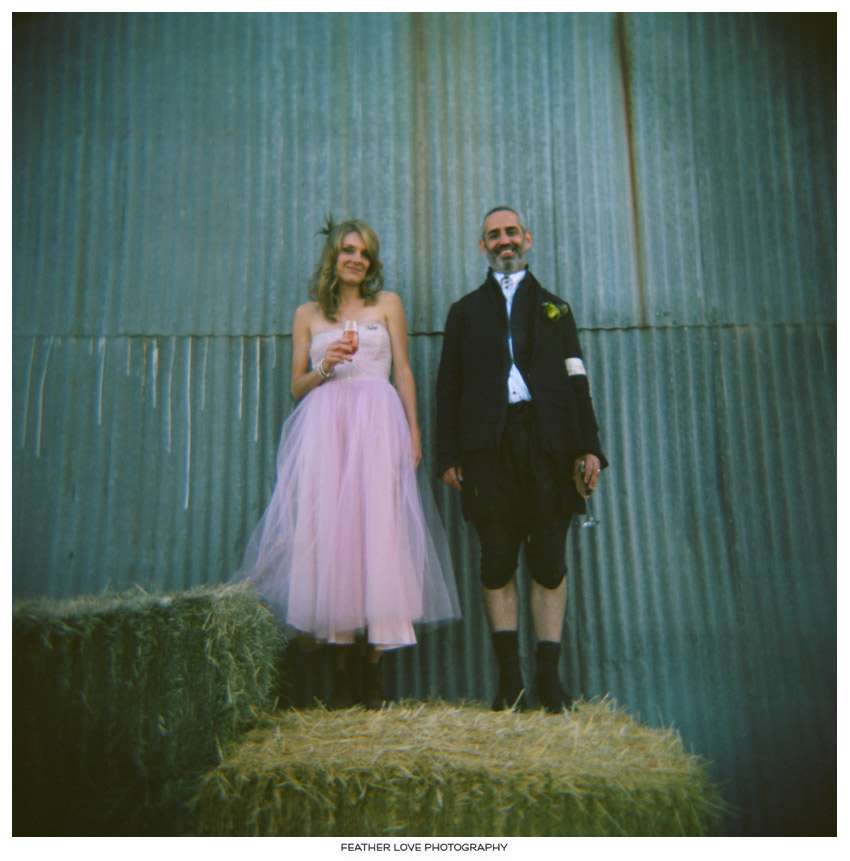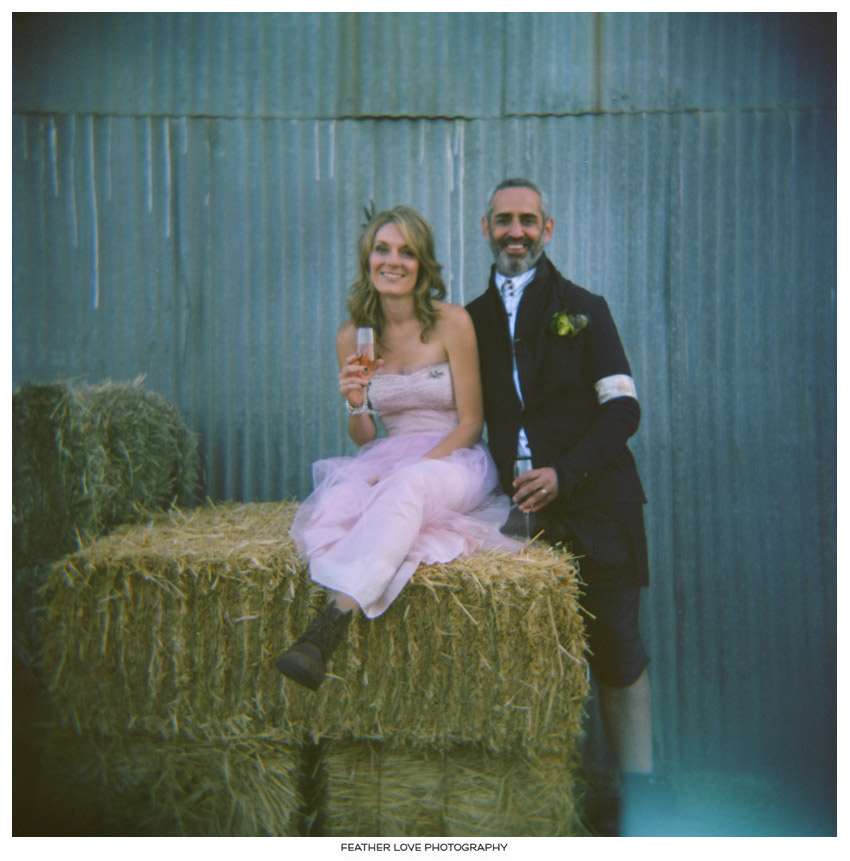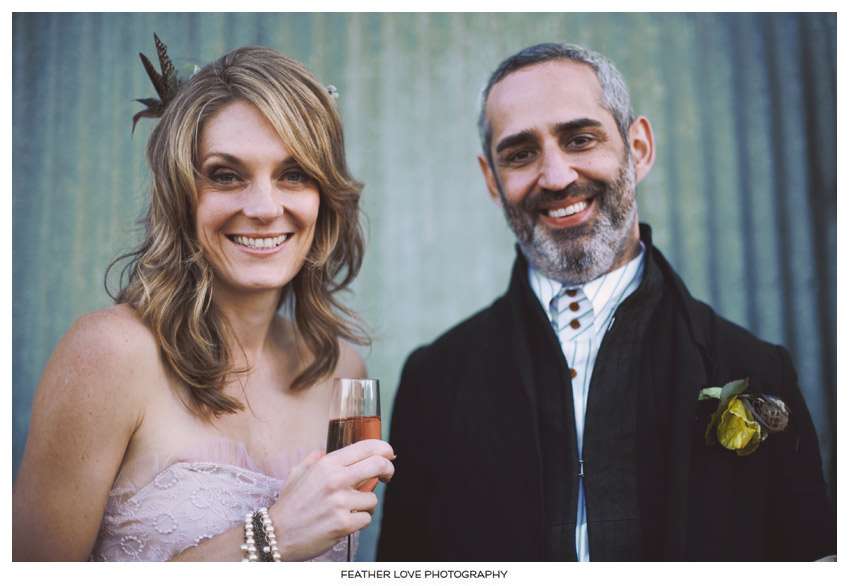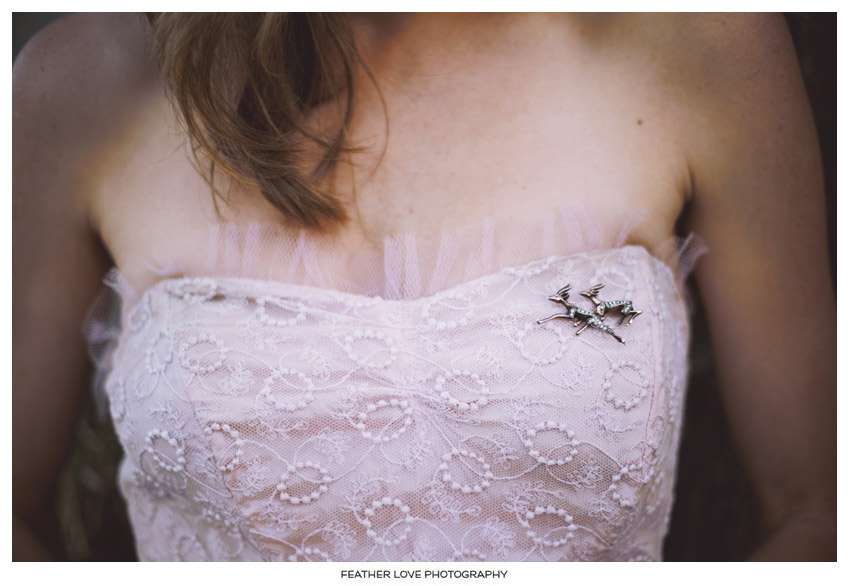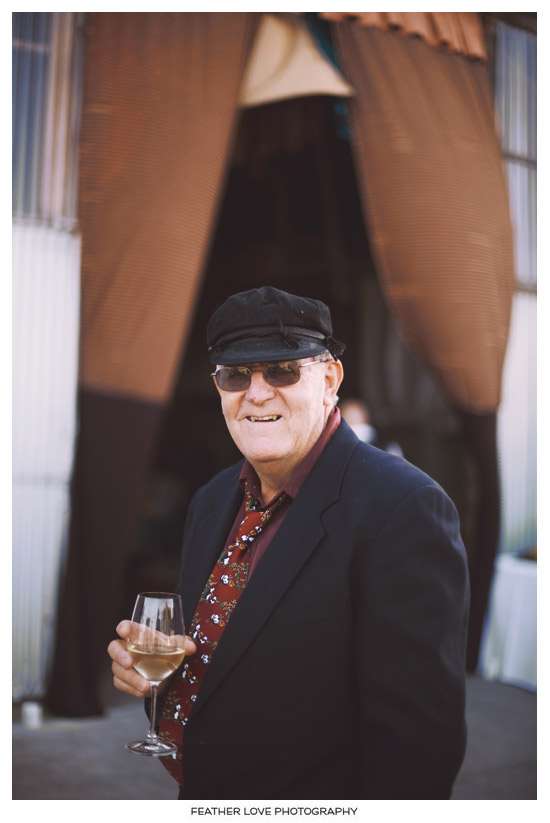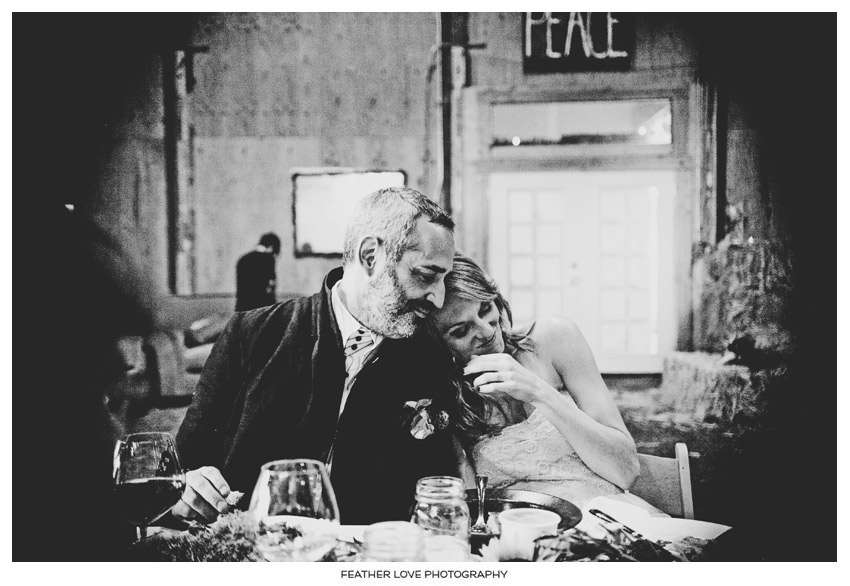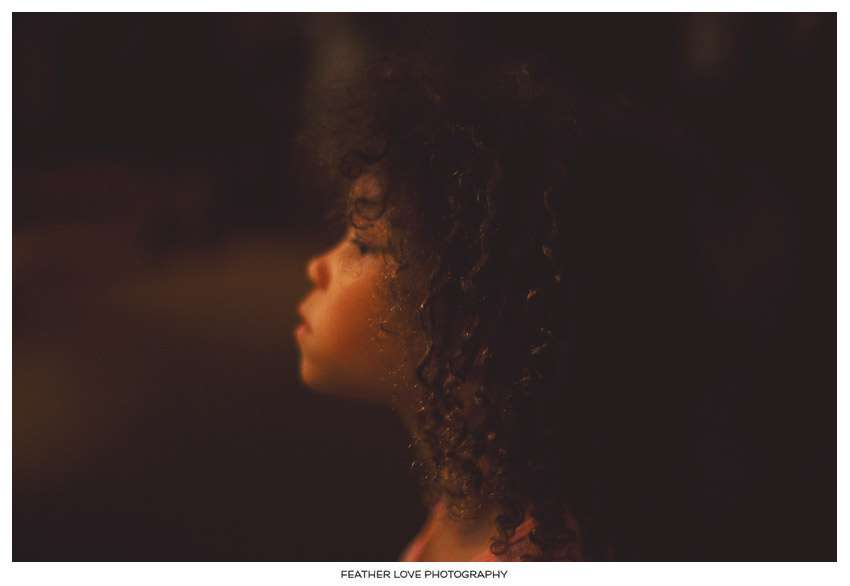 Savannah played fiddle at her own wedding…
Also a great big giant THANK YOU to my beautiful clients for spoiling us rotten and getting us this gorgeous 2 bedroom cottage for the weekend, fully equipped with Jacuzzi and right in the middle of town. I highly recommend The Lavender Cottage during your stay in Point Reyes Station.