Last time I blogged was back in September last year. I have received so many messages asking why I haven't blogged or posted new work recently. Well here's the answer. Life's been weird- as it has been I'm sure for all of us.
Since my cat Russia died 1.5 years ago (he was with me for 17 years), things started to get a little heavy for me. Then my husband and I who had been together for 14 years, split up in September and are divorcing… It's all good though! We are still best friends and will always be family. He's wonderful and we care for each other very much, just moving in our own directions… Then more and more heavy stuff sort of just kept happening and the whole time I wasn't feeling like blogging. I guess I needed time to be sort of introverted to a certain extent, like we all do at times. Reaching back into your life and preparing to come back out – experiencing the light, the dark, and everything in between. So, that's a little bit about where I have been – I am back to sharing my work now and have a ton of upcoming posts from all sorts of shoots and incredible weddings to share, I can't wait!
I have also used all of these experiences to take me to the next level of my work as an artist as well as in my workshop content – and THAT is what I am seriously excited for…
During the past year or so, my film camera that I have had since I was 11 (my first camera) had a roll in it that I shot on randomly.  I sort of let IT tell ME when to shoot. And I didn't question it or ignore it. This was all portraiture. Something intuitively documenting a very strange time in my life full of massive changes– I also took some other photos during this time on other cameras (including digital) and when I was asked to do a solo art show at Tin Can via Magick Brotherhood (I was interviewed HERE)- I decided I would make it personal, very personal, and extremely intimate. I could have chosen to show some of the more "well-known" images I have or ones that I knew people would like, but instead I decided to make the show about me and my experiences, for me, and for nobody else- this was cathartic and certainly the most personal joy I had experienced in a very long time…
Intimacy was a huge theme in the show. Showing my first nude photo of myself publicly almost felt like it wasn't half as intimate as the rest of the images are for me.  I felt like everything was exposed, so I might as well be too. Fuck it. The art show documented everything from when Russia died to a few months ago- And for me tells a very personal story of my experiences during that time, mostly through people as mirrors. This is why the selections I made were strictly portraiture of the people who came in and out of my life during this time, the muses, the friends, the lovers, the inspirations & the conversations that all had a profound effect on me… I dedicated the entire show to my feline love Russia. Which is why the show starts and ends with him. I also had my friend artist Frank Melendez draw a third eye on me that night- in honor of Russia and I and our "third-eye kiss" we used to do.
The idea for me was to document a very difficult, crazy, weird and beautiful time in my life, but to do so as if it was already nostalgic- hence so much high grain, blurriness, out-of-focus shots etc.
The catharsis of putting these experiences in to my WORK as an artist, in real-time, was something I cannot put into words.
Below is the art show as it was up at the Tin Can, in the same order, with the image titles listed under each photo.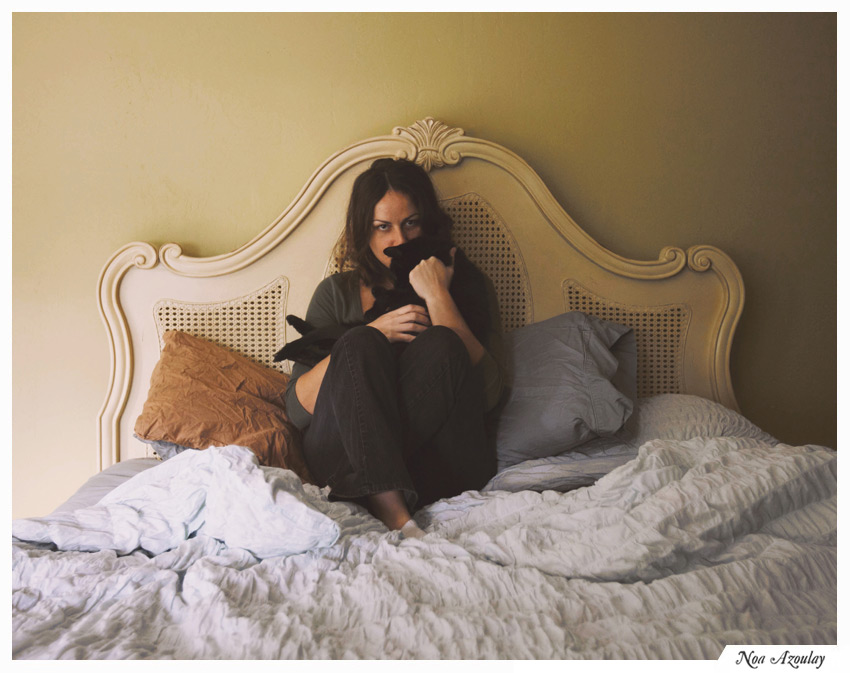 DEDICATED TO RUSSIA, THE LOVE OF MY LIFE. 1993- DEC 2ND 2011 (Self Portrait)
At home. San Diego.
THE MOON WILL STRETCH OUT IT'S BEAMS AND KISS YOUR FACE – Stuart Sclater (35mm film)
At home, San Diego.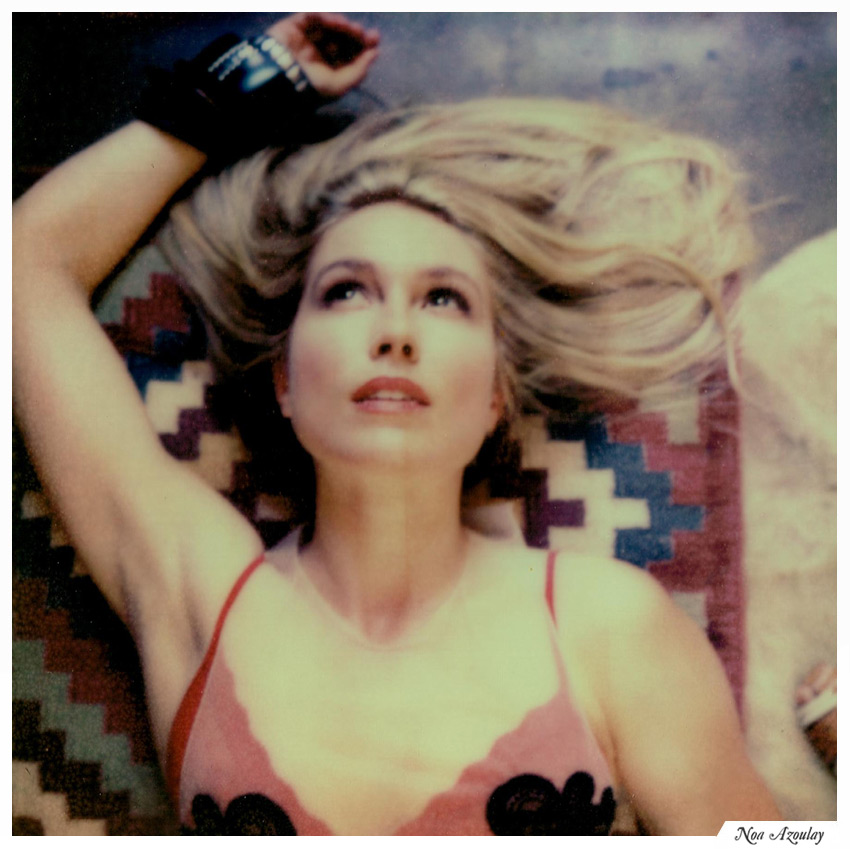 SOMEWHERE, A TURKEY IS RISING FROM THE ASHES – Sarah Carter (Polaroid)
In my studio, San Diego. For my workshop.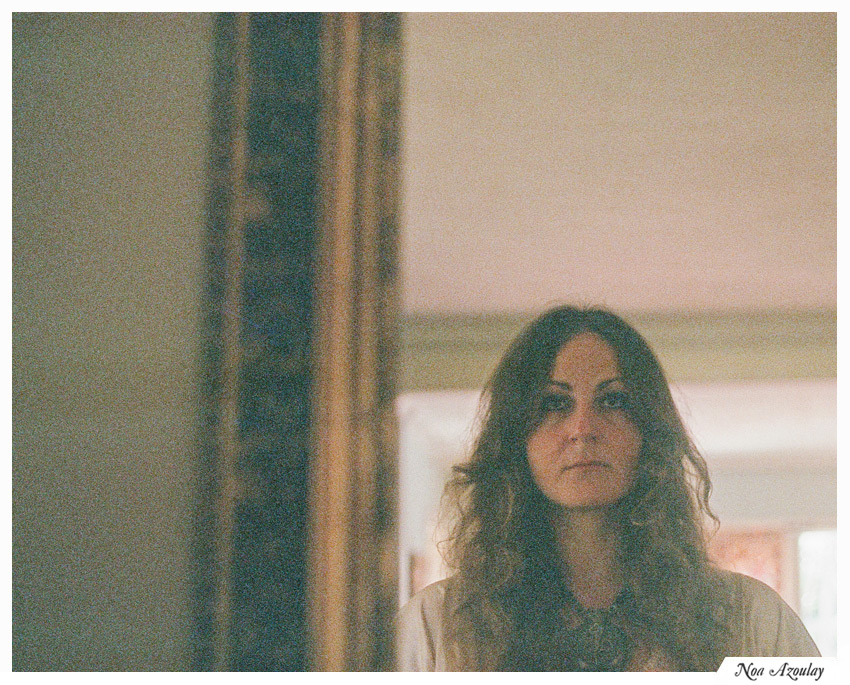 I MET WITH THE DEVIL AND HE ROLLED HIS EYES AT ME – Self Portrait (35mm film)
At home, San Diego.
MUSIC FOR NAKED PEOPLE – Paul and Liliana Marrone (35mm film)
Los Angeles, at HM157.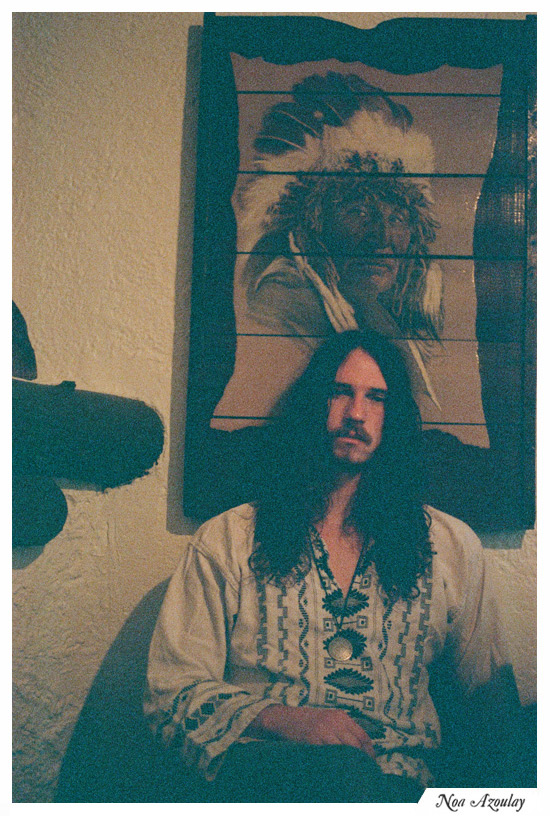 SOMEONE SHOULD PAY THE WEATHER OFF – Paul Marrone (35mm film)
At Hobbit Castle, San Diego.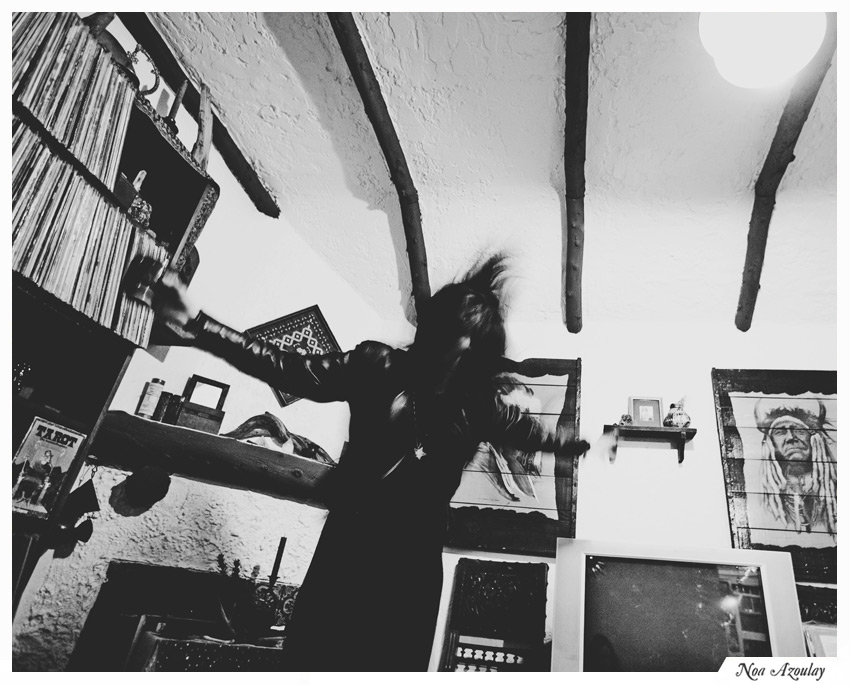 AND HER WAILING ALERTED THE ENTIRE COUNCIL OF ELDERS – Liliana Marrone
At Hobbit Castle, San Diego.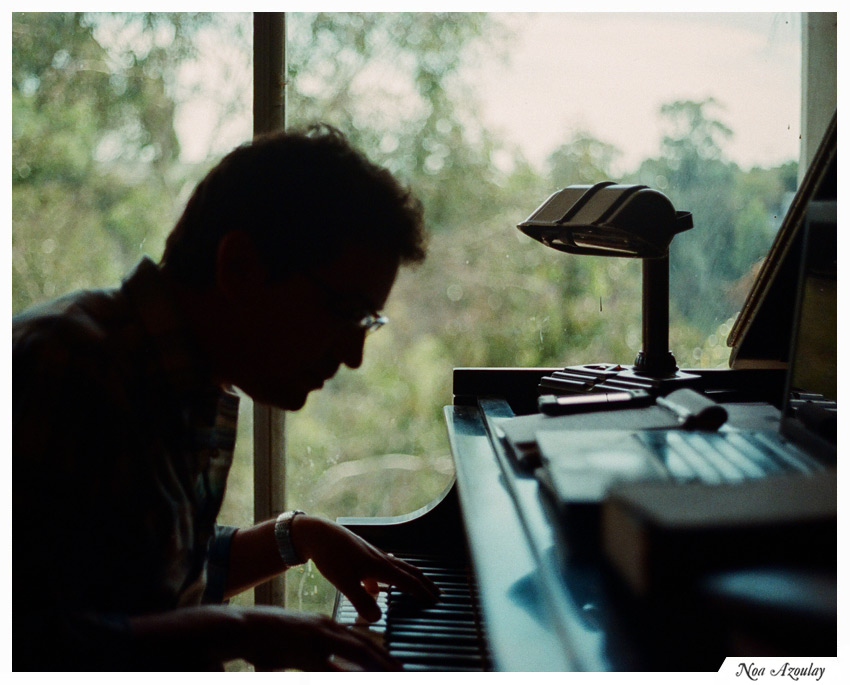 SOUNDTRACK FOR THE DUCKS IN THE POOL AND THE COYOTES IN THE CANYON – AJ Croce (35mm film)
At his home, San Diego.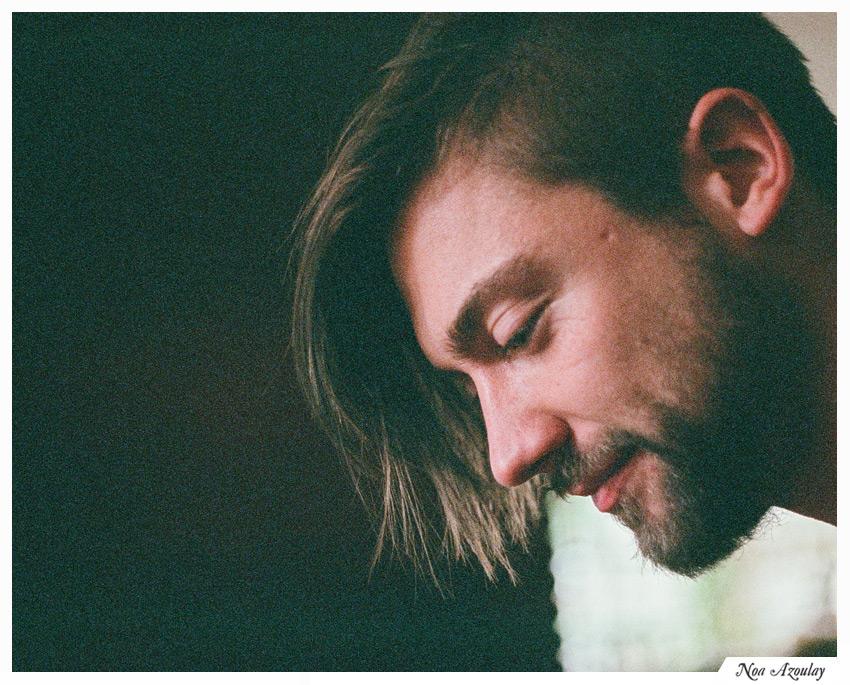 DO YOU REALIZE, YOU HAVE THE MOST BEAUTIFUL FACE – Brian Dillon (35mm film)
At home, San Diego.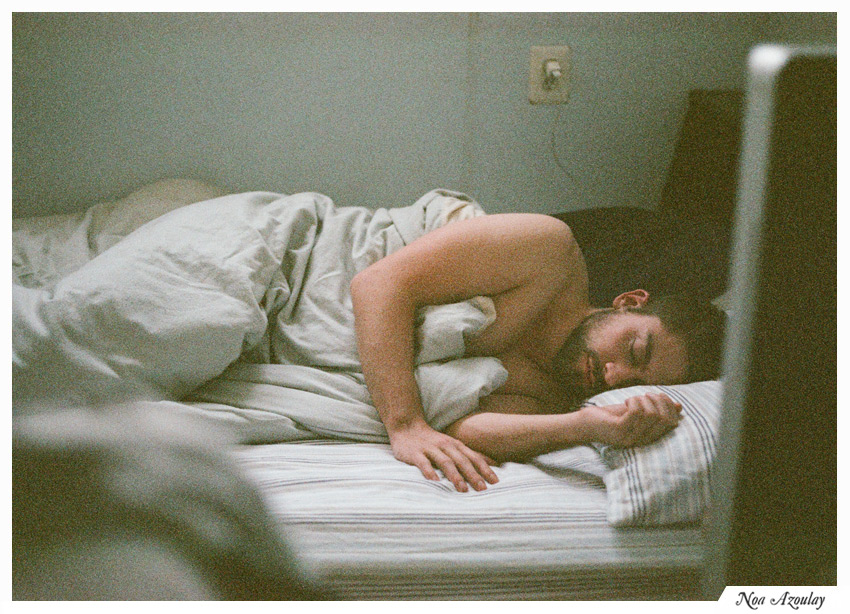 THE PRETTY SOUND OF BIRDS SKINNY-DIPPING IN THE MEDITERRANEAN – Brian Dillon (35mm film)
Brooklyn, NY.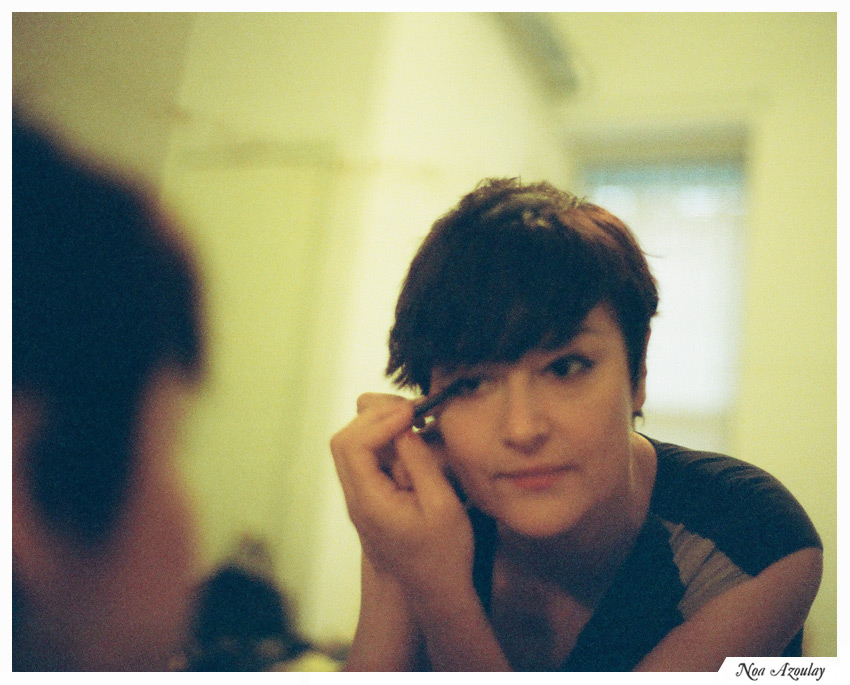 SHE HAD ME AT CRASH WORSHIP, WITH NOTHING ON BUT A GIANT HEADDRESS – Lady Jane  (35mm film)
Brooklyn, NY.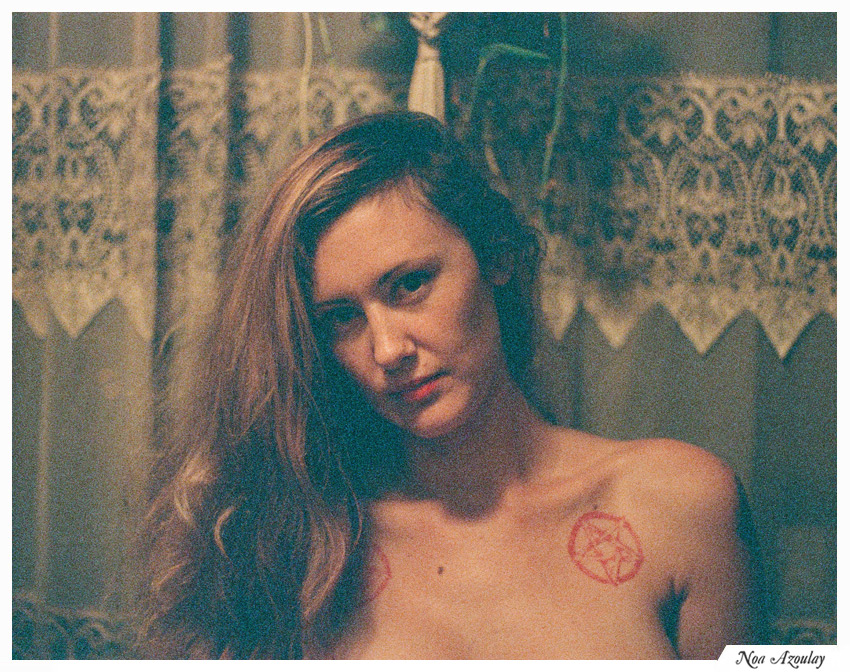 HER SPIRIT SHINES IN THE KEY OF GOLD MINOR – Rhianna Wassell (35mm film)
At home, San Diego.
WE MET AT CHURCH: WE WERE BOTH BURNING THE SAME CHURCH AT THE SAME TIME – Patrick Shea (35mm film)
At home, San Diego.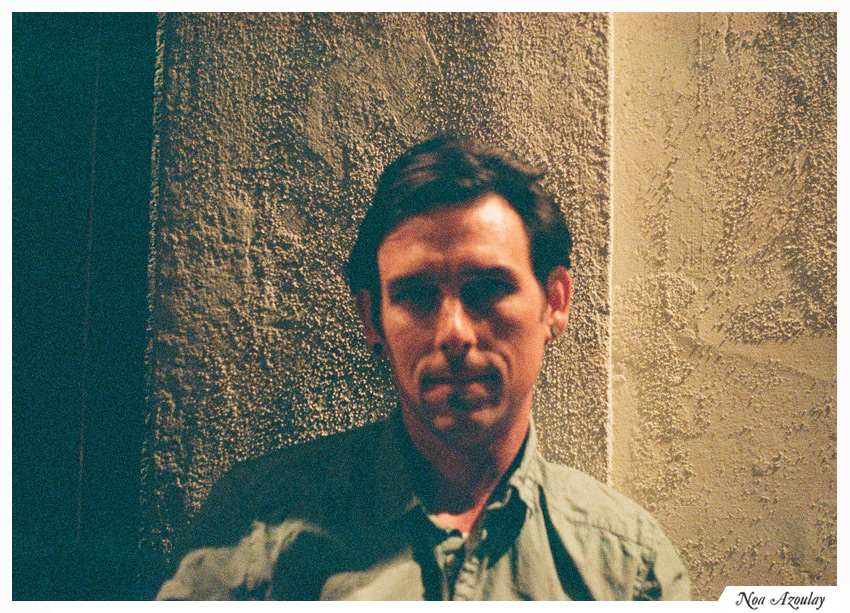 MASTERMINDS, MUSES AND FIRE-SNAKES – Jason St. John (35mm film)
San Diego.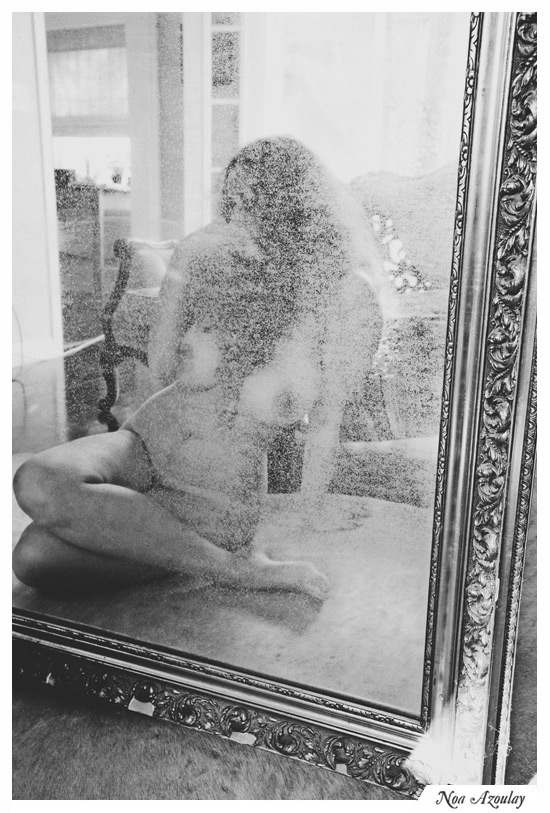 I BEEN TO HEAVEN, I BEEN TO HELL. NONE OF THEM PLACES GOT NOTHING TO SELL – Self Portrait.
At home, San Diego.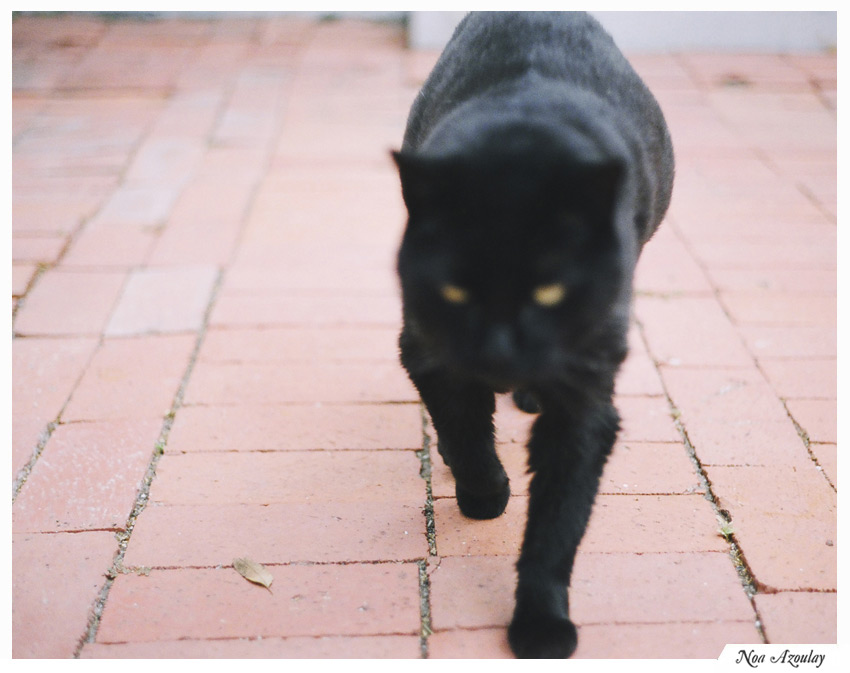 STARE INTO THE FACE OF GOD – King Russia (35mm film)
At home, San Diego.
And here's a little bit of how the night went (top two photos by Danica Molenaar of Magic Brotherhood)… A huge thank you to you Danica! And to SACRI MONTI for the beautiful heavy jams, Paul Marrone for DJ-ing, the Tin Can for showcasing so much art and being so rad, and to all the beautiful people and friends who came and supported and hung out with me! LOVE.