You can find out more about my workshops here, or get on my mailing list here.
I had the BEST time at my Artist Workshop that I held here at our home on Sept 4th! The photographers who attended were all amazing.
After my lecture, we ate and then ran off to the surprise photo session I organized with my old friends Amanda & Jason; well-known in San Diego for their creativity and involvement in so many great projects.
This session is also part of a project I have been working on for years, Cabinet of Curiosities, which is an environmental portraiture study of creative people I know in their natural environments (their homes). I have several other shoots I have done for this project which you can see on my blog here.
I had in mind to do a "color clusterfuck" project for this one. I love the look of intense contrast and bright colors and these two lovebirds & their home are perfect for that.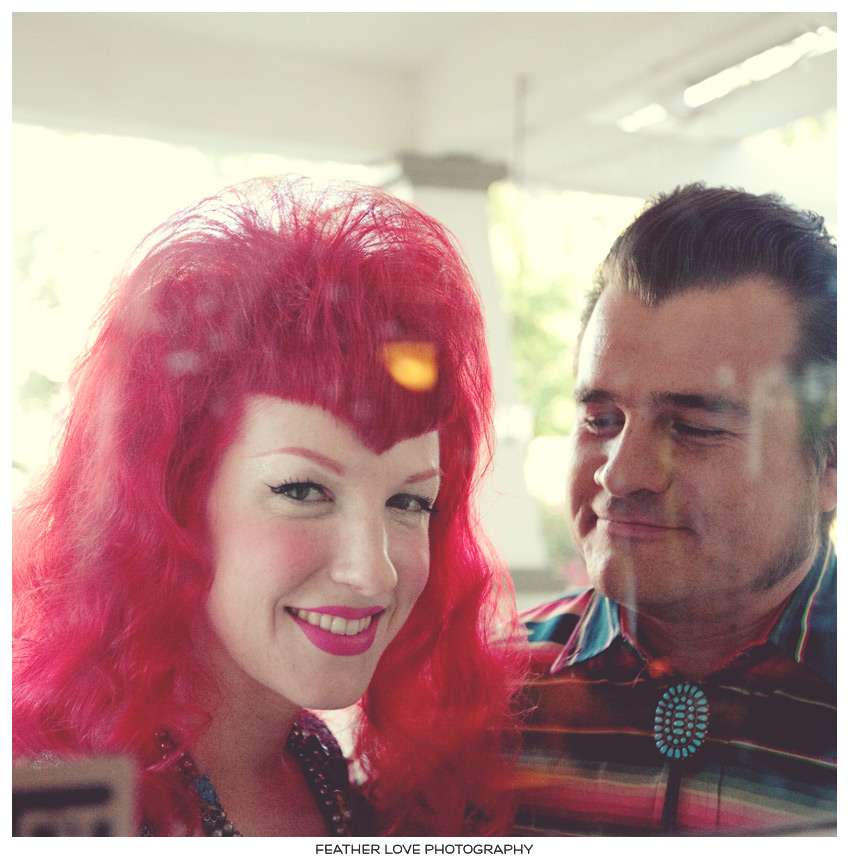 In case you are wondering- yes, that is her real hair.
I have known Amanda & Jason for years. Amanda has had her creative hands in tons of projects. She works in the vintage clothing business for a high end online boutique called Wear It Again Sam (ebay store & Etsy store) which she models for as well. She also designs her own jewelry. Check out her f.book page for House of Magenta Tarantula. And her Etsy store. When I first met her years ago she played/ sang in the band The Viewmasters, a 60's garage/soul group, one of the most energetic and fun bands in San Diego during that time…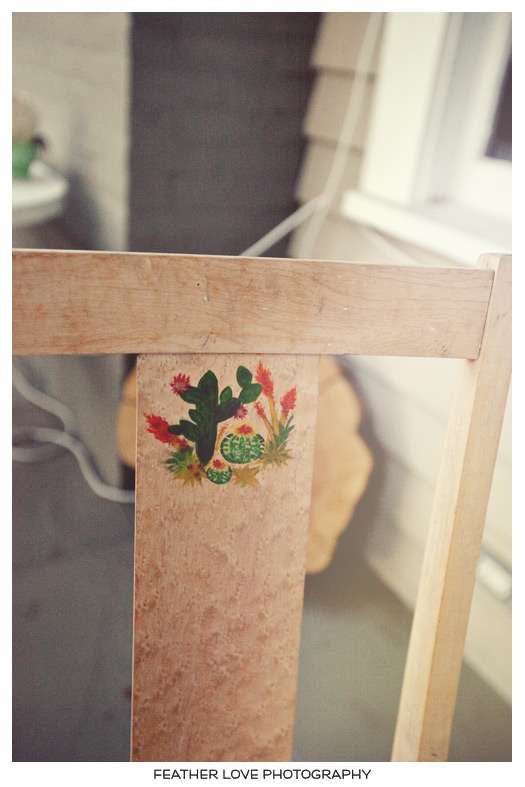 As if that's not enough, Amanda is ALSO a burlesque performer: Miss Dixie von Trixie. She founded Sultry Savage Burlesque and as a matter of fact, my girls took me to her burlesque show for my bachelorette party in 2006…! She is a collector of pretty much anything old from the 40's through 60's (the weirder the better) like housewares, clothing, furniture etc and they have tons of cool stuff all over their house. She also has a flickr page for her photography here.
Their gorgeous home was built in 1908.
One of their two cats, Iris, is SUCH a model. Constantly posing. Beautiful.

Lee Anne and Kristin (2 of the photographers who attended my workshop), mesmerized by Iris.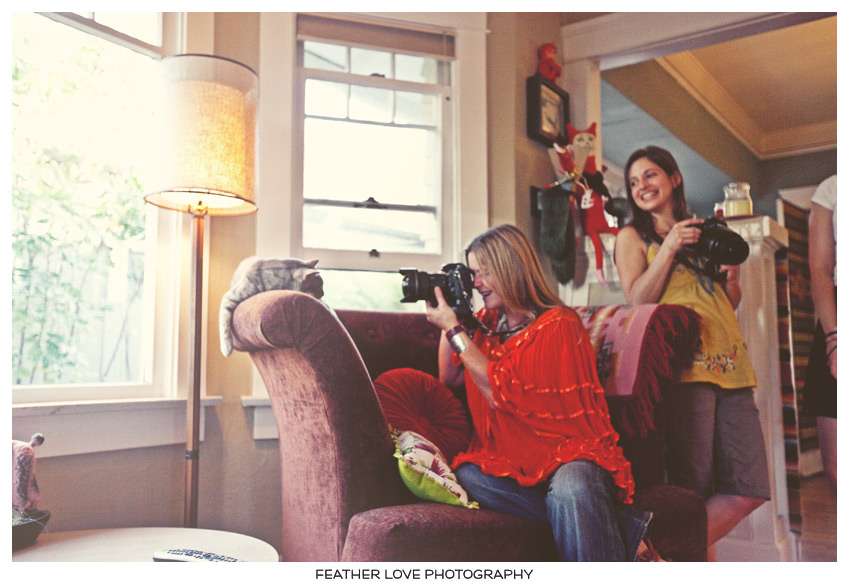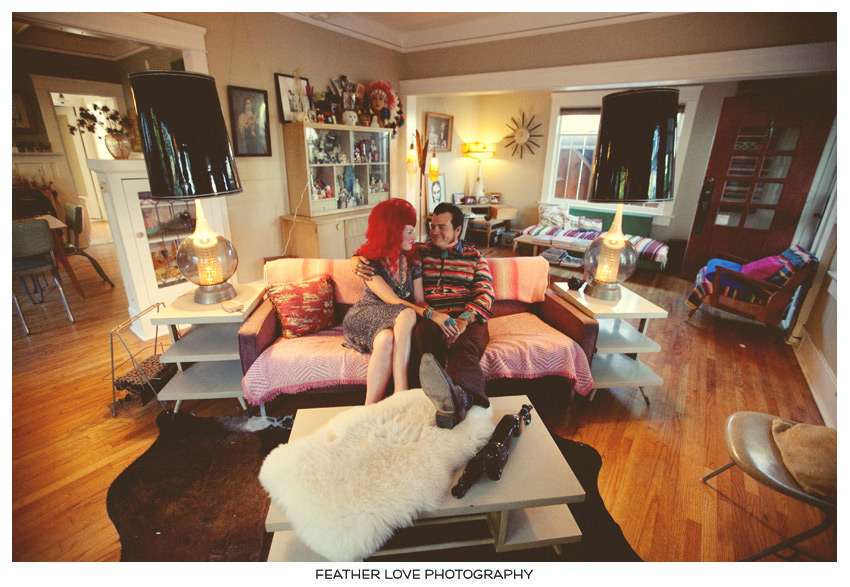 Their collection of turquoise jewelry drives me nuts! Amanda was all "how many of these do you want us to put on?" and I was like, "ALL OF THEM!"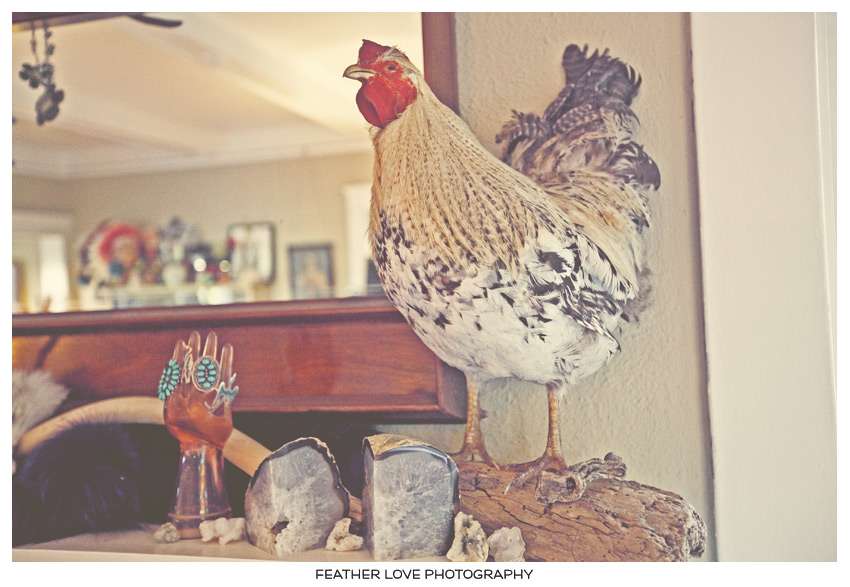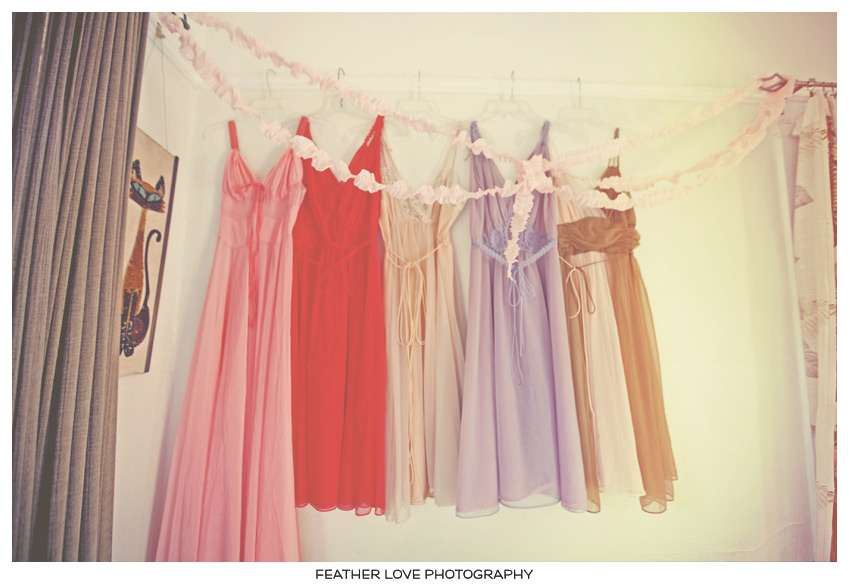 Stunning beauty.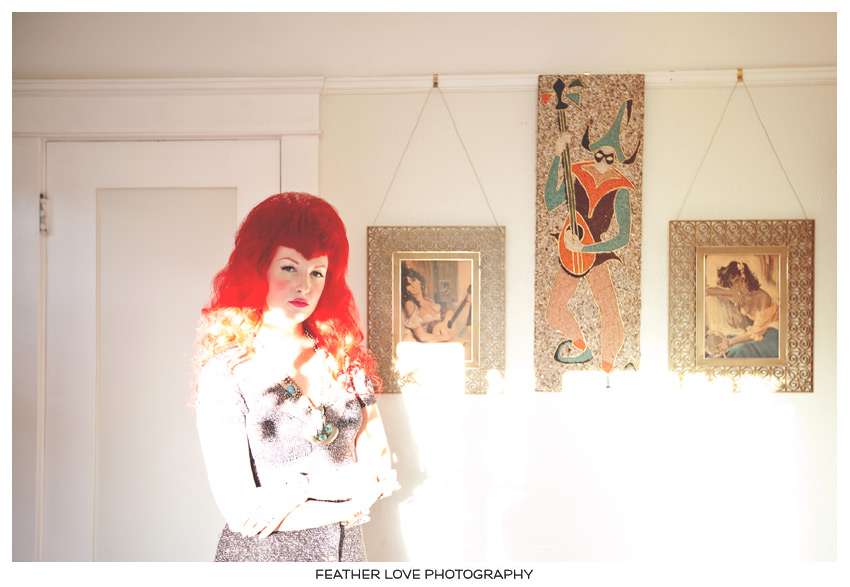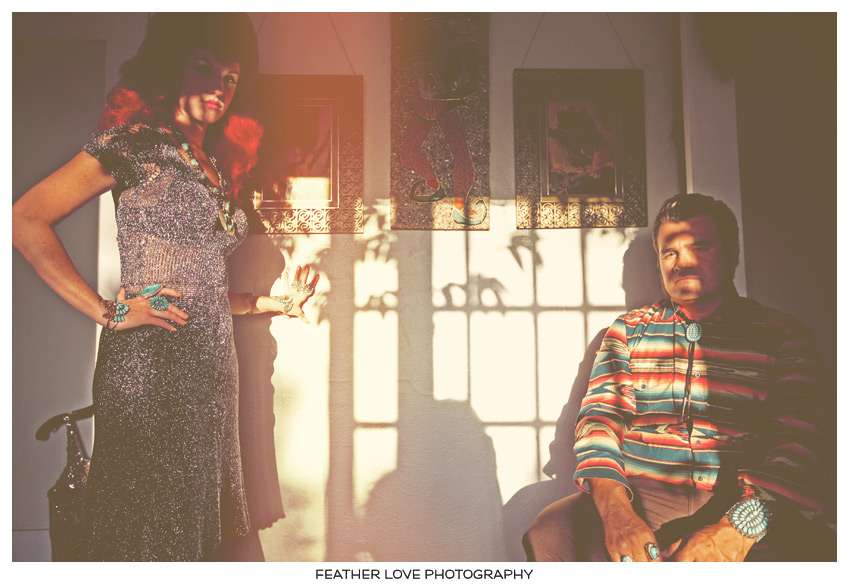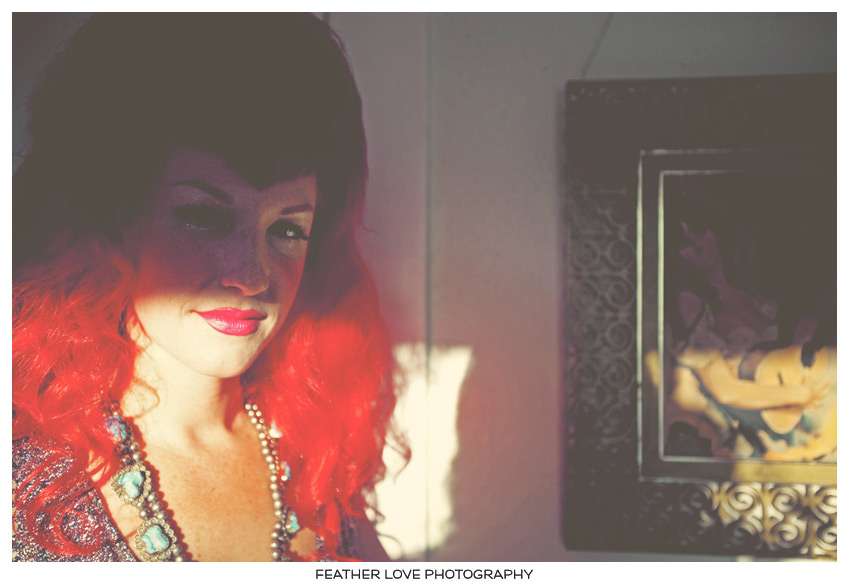 Jason owns his own handyman business, Armadillo Handyman and Landscaping (he's going to be doing some landscaping projects on our property in the very near future!). He also is the lead singer and guitar player for the vintage-type country band Bartenders Bible and he plays rhythm guitar for the band Mr. Tube and The Flying Objects.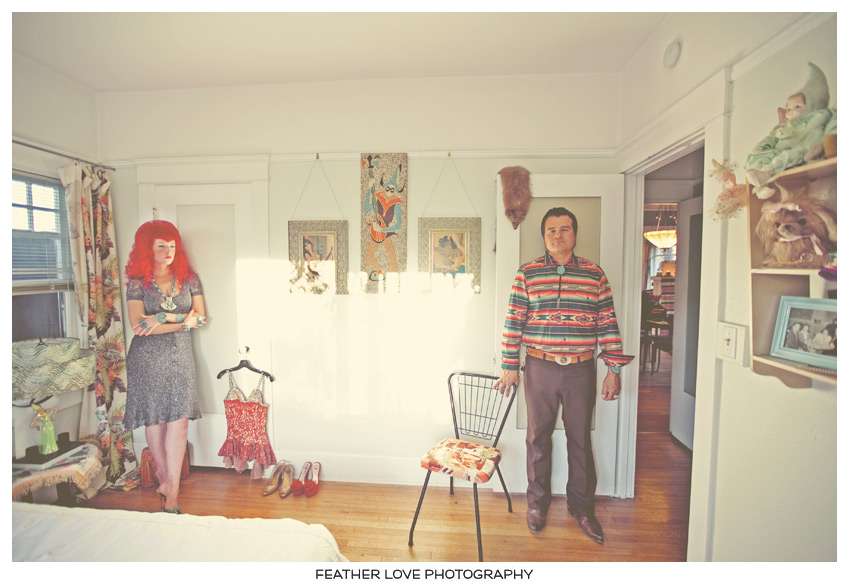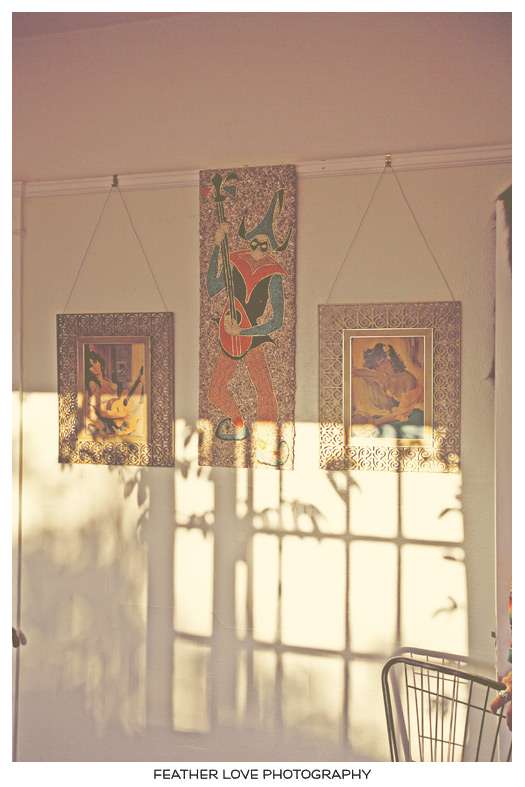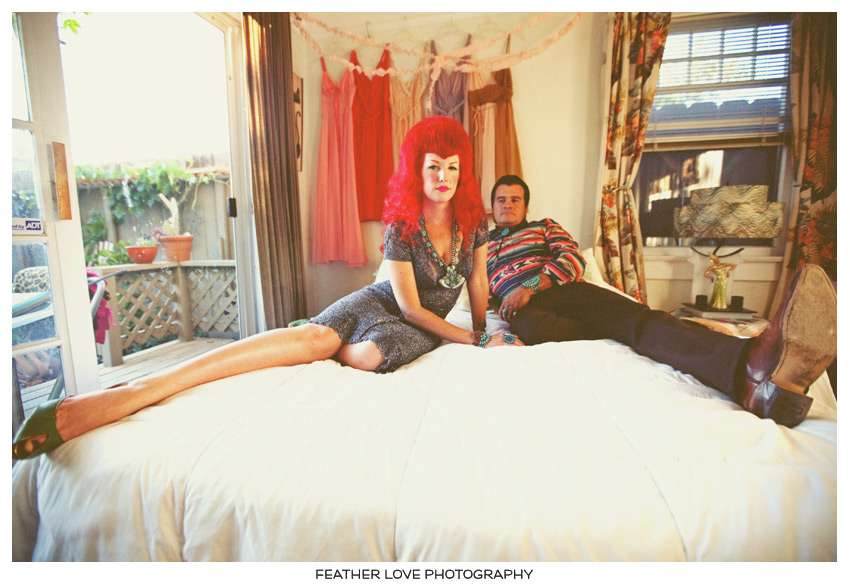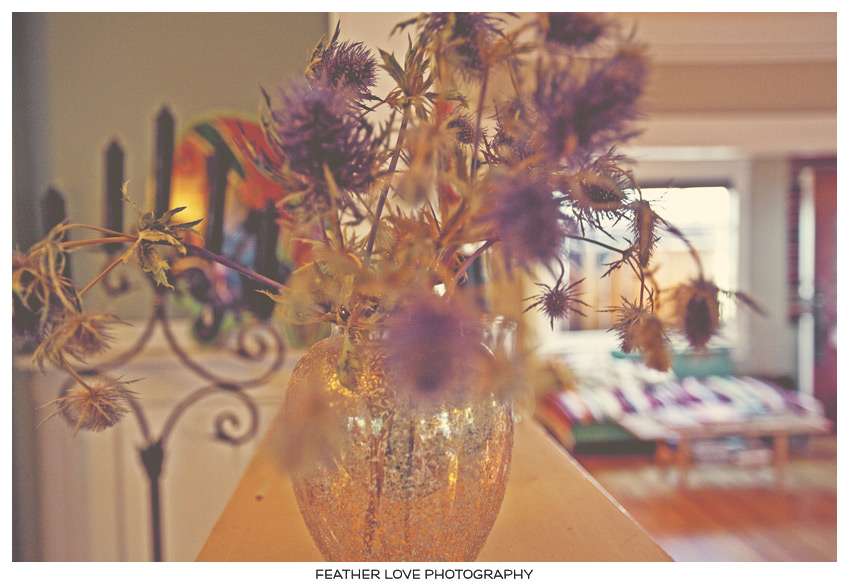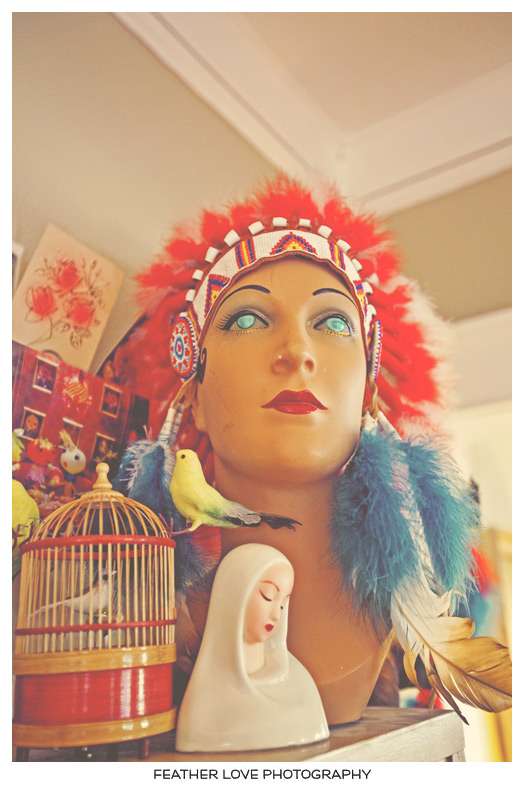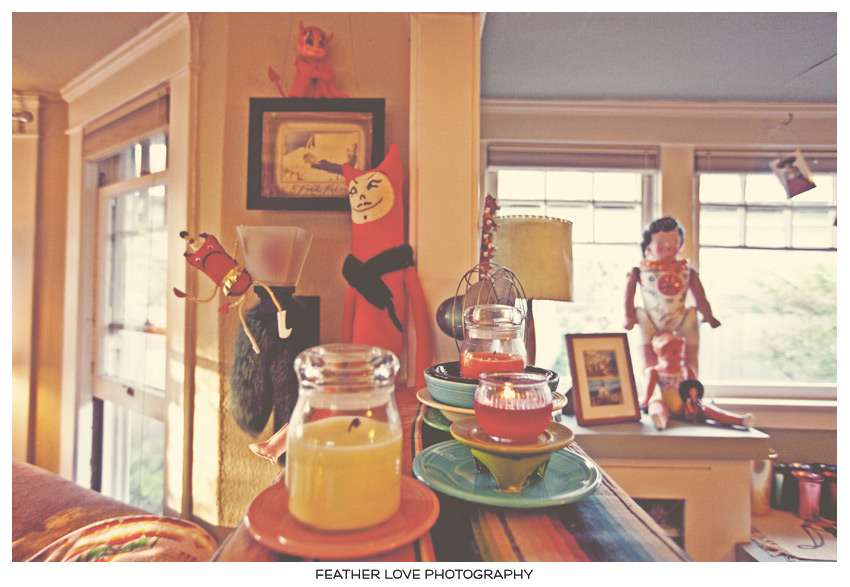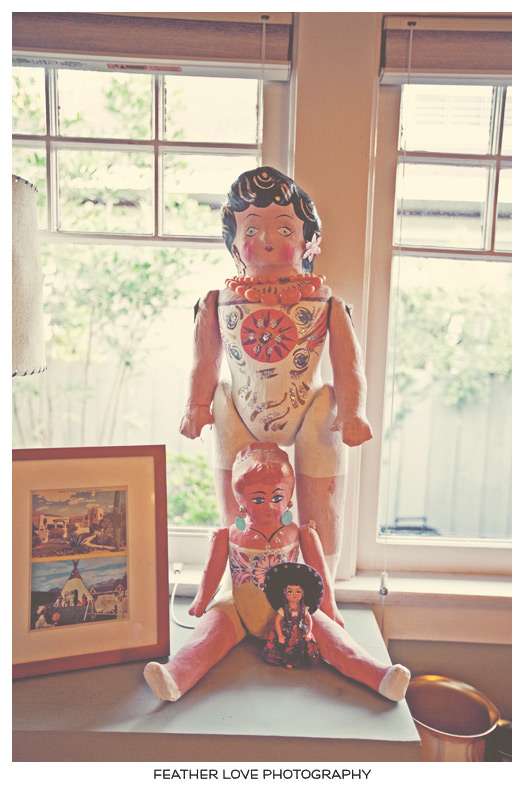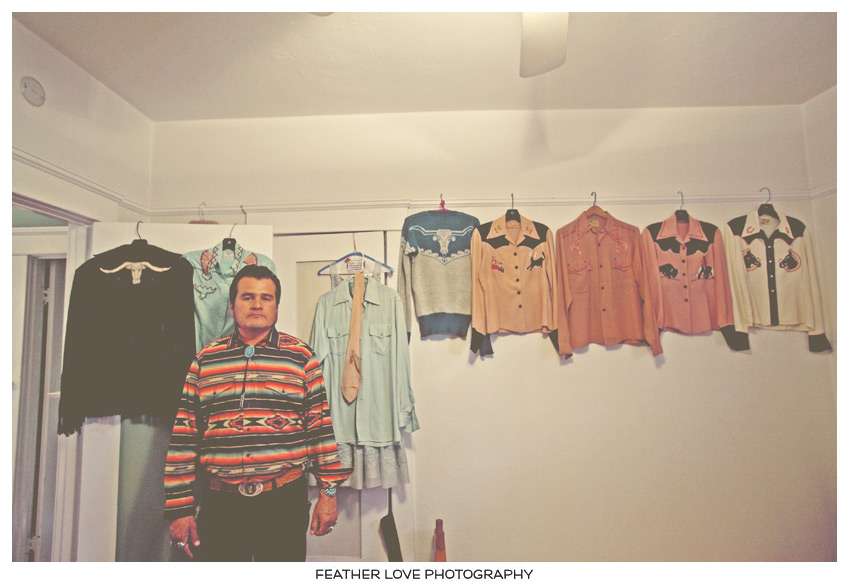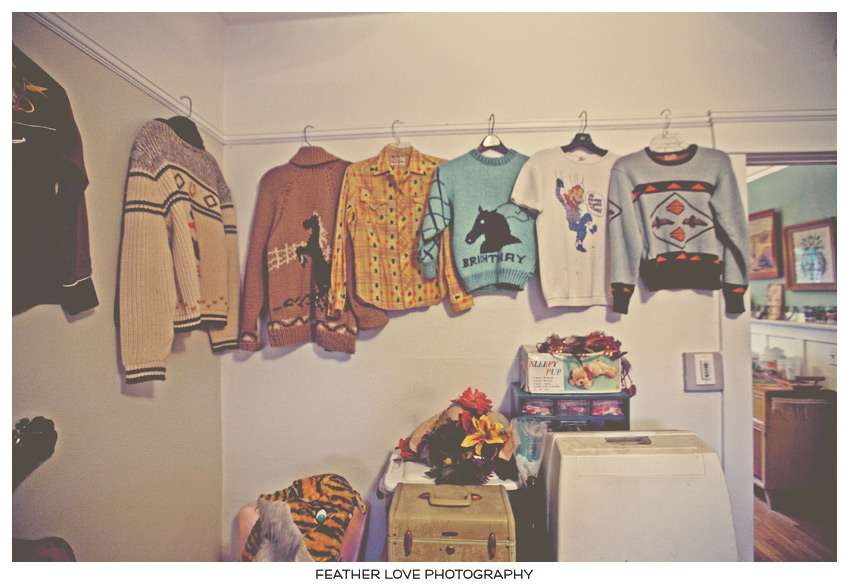 She has tons of old showgirl outfits and burlesque costumes… this one is my favorite.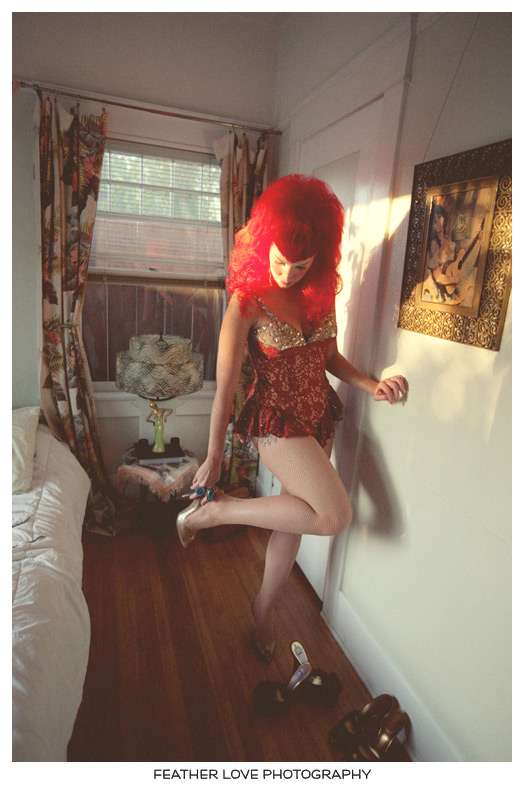 Amanda's closet.
I got the pleasure of going through a bunch of her stuff to look for the outfits for the shoot. That closet is to DIE for! So much good stuff. She needs to be a vintage clothing consultant/stylist/specialist for films.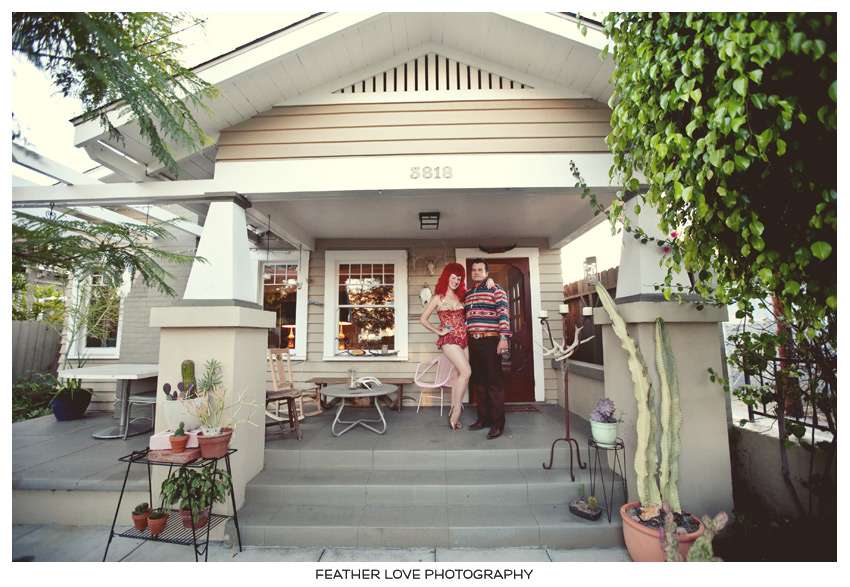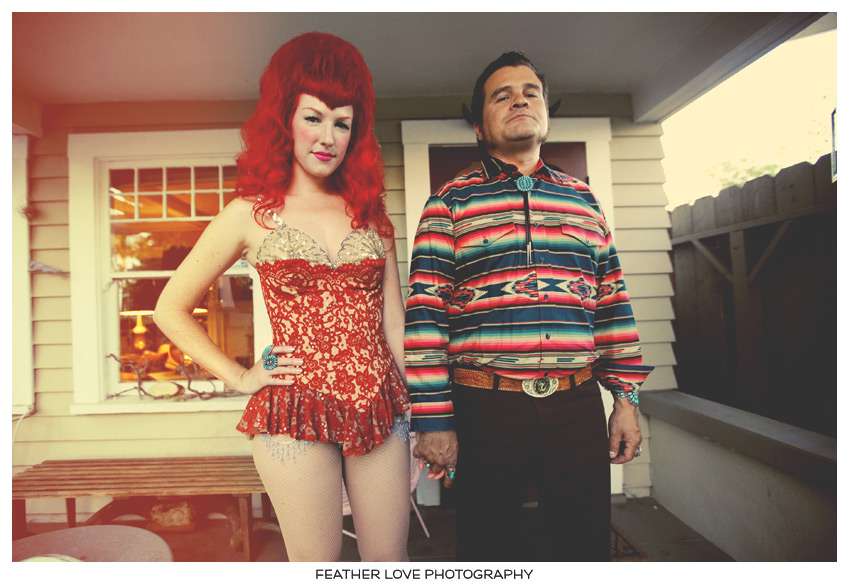 Dig the horns behind his head. I'm going straight to hell for doing that.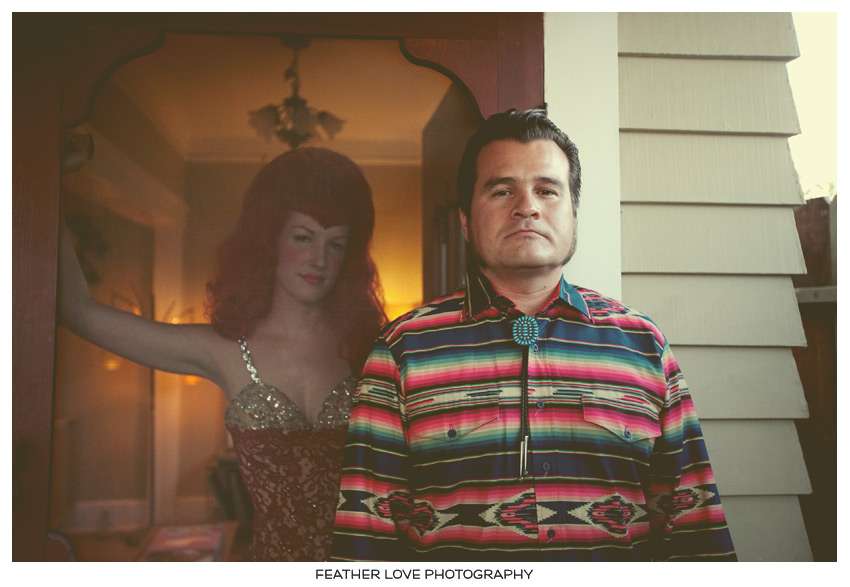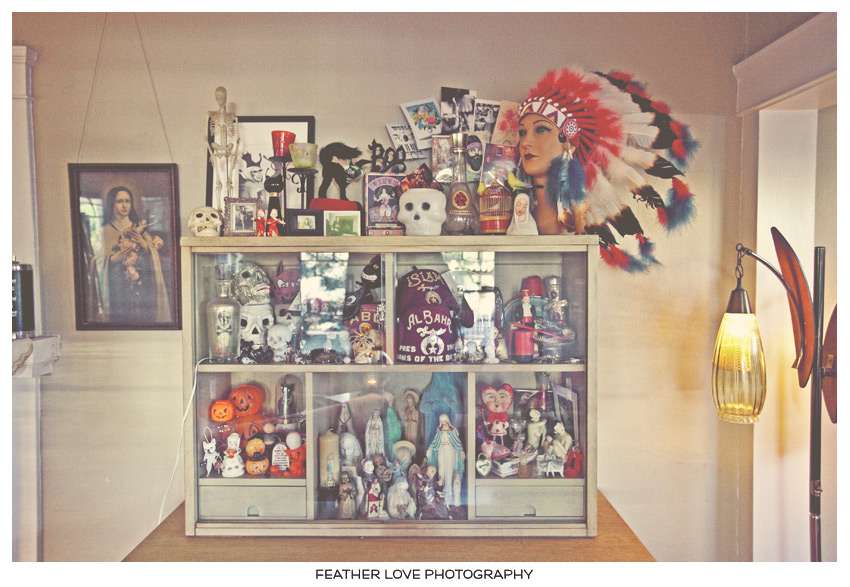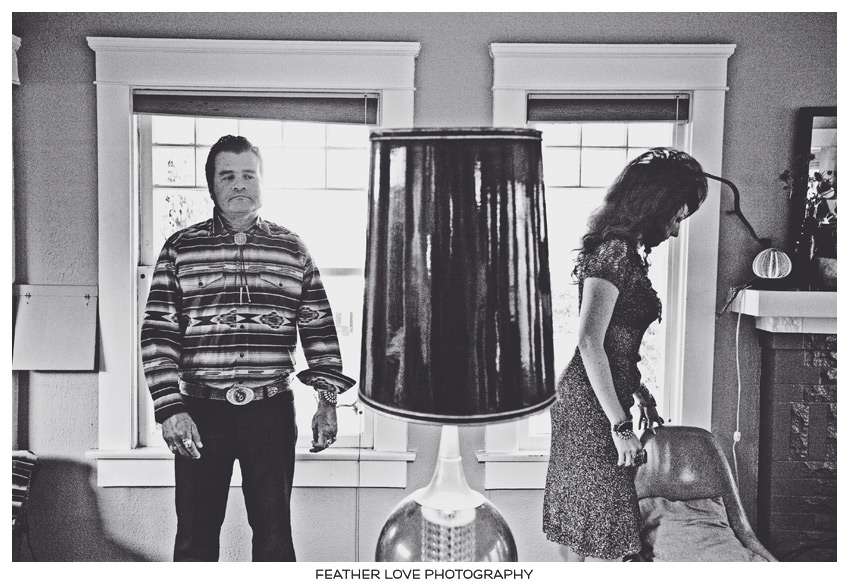 Thank you Amanda & Jason for opening up your home and your life to us! You are true beauties!!
And a HUGE thank you to my most loving and supportive husband Stuart for helping set up everything for the whole day… You are my entire heart!
I am completely beside myself with all the insanely kind words the photographer attendees had to say about my workshop!  Thanks for the gifts and the cupcakes and for hanging out with me all day and being so rad!
You can find out more about my workshops here, or get on my mailing list here.