See the awesome huge feature our workshop got on Rock 'n Roll Bride HERE!
To find out more about my upcoming workshops, join my mailing list HERE, and check my WORKSHOP page. You can also follow my facebook and twitter for the latest news.
Purchase the video of my London Lecture HERE. Or contact me with questions.
I met such wonderful, talented artists from the UK photo scene at our workshop. Everyone was so open and into getting deep, but also equally into after-partiying hard and getting stupid with me… It's all about balance, really ; ) As Kat of Rock 'n Roll bride said on her post about it– it's really difficult to describe that day or that night. Something magical happened for sure.
After all the craziness I had been through on my trip so far before London (read this and this), it made sense that I would do something that means so much to me- discussing art, artists and all our philosophies around the subject etc- in the strange state of mind that I was in… exhausted and sort of blurry, fuzzy, and more in some other dimension than in this one. It's living within the conversation you are having, speaking from within the subject you are discussing, working from the space inside of what you are creating, being right there in it,  in real-time. And everyone put up with my spaced-out moments and exhaustion. Thanks guys, and thanks for making me feel so good to be around you all right off the bat, for opening yourselves and having important discussions. It was intensely beautiful to be in a gorgeous space with this group of people who each brought so much to the table energetically. And this includes all the attendees, models, hair and makeup, event design… everyone. All 25 of us! Here's to be being weird together!!
I came up with a concept, a vibe I had in mind for the styling of our shoot that day- Emma & Kat got their best people on it, and they all took it from there… They blew my mind. Everything was stunning! It also really helped that we held the workshop in this amazing loft (that Emma, Pete, Kat, Christina, Pappin and I lived in for a couple days), remodeled from an old frame factory warehouse. Perfect.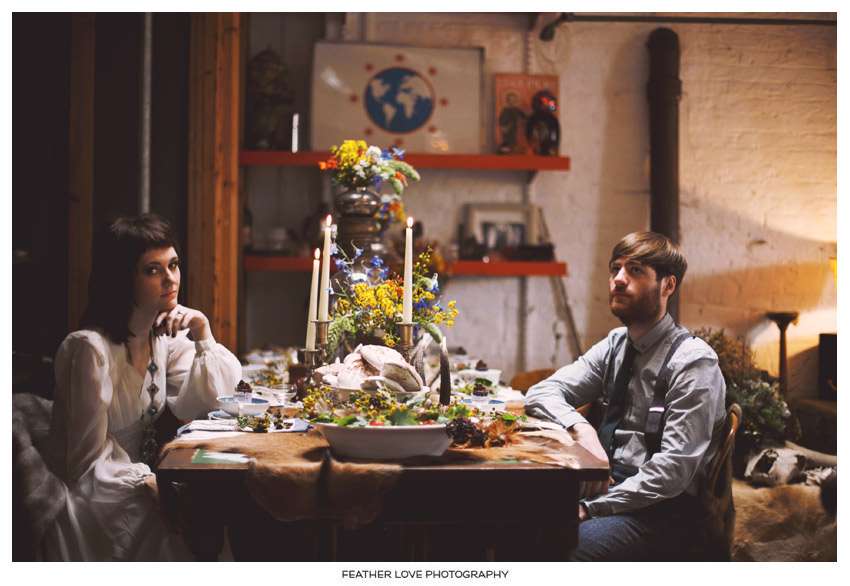 That Emma Case! Her talk at the workshop was exactly like her photography: honest, warm, insightful & beautiful. If you have followed my blog/fbook etc, you know how much I am in love with Emma and her art (I also shot their engagement session a while back in London). And her husband Pete is one of the sweetest and funniest people on earth! And he is so kind, and was SO extremely helpful with the workshop, and so fun to be around… and so supportive of his wife… I'm bummed we don't all live closer- if we did I would surely be over at their house, bugging them every single day.
Just a hint at something: Emma and I plan to do more workshoppy stuff together very soon, so keep following our facebooks and twitters to hear about what we're up to…
Meeting Kat for the first time after being online besties for like 3 years was incredible, but I felt like it wasn't our first meeting at all, like we'd hung out a hundred times before… she's so unapologetically herself, so passionate, so exactly what she seems like on her blog, and I deeply admire that. Thank you Kat for all your help and for being a kindred spirit!  <3 Now that I've met you, I'm addicted and want to hang out with you in the "real" world like all the time.
Emma, myself & Kat.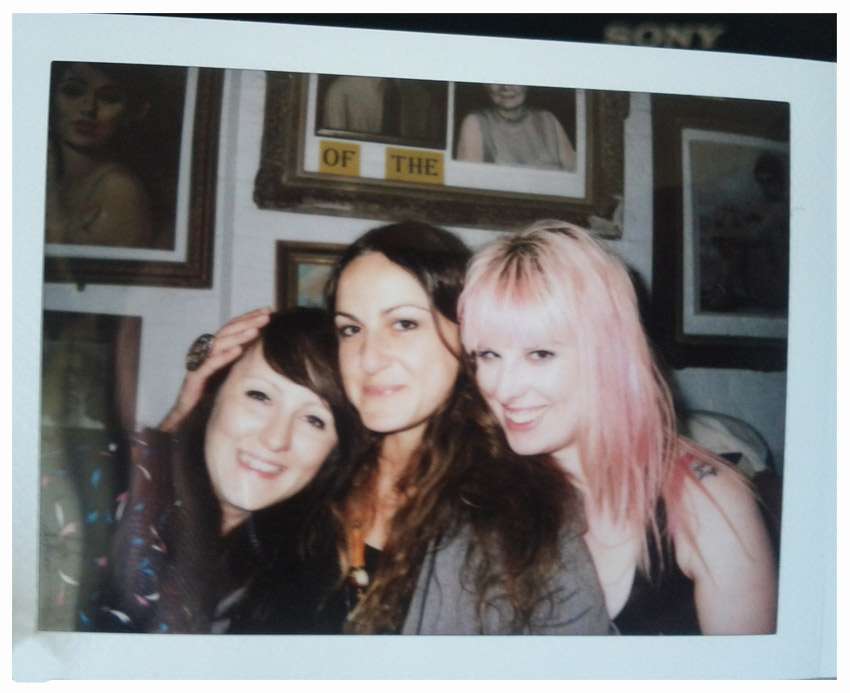 Christina Brosnan– I have no words that can describe my appreciation for you- you where my baby sitter, you handled everything for me, and you still danced your ass off after all that–  ! Thank you for everything and for being so kind and beautiful.
And thanks to everyone who helped put this wonderful day together.., and thanks to all that came out and listened to me go blah blah blah for hours and hours, and for being so patient with me in my completely jet-lagged spaced-out craziness. Each one of you guys made that day perfect!
Big giant thanks to Steve Pappin (Son of Shark Pig) who I flew out to shoot video of the workshop- and to spend some time with us in Italy. Thanks to him, I have a new workshop video online available for purchase AND this awesome behind-the-scenes video he made about our trip!
Featherlove – Europe from Son of Shark Pig on Vimeo.
And these two beauties, Kat's intern Roo & her fiancé Lamb… both modeled like pros (although apparently it was their first time). I insisted on barefeet for this look for Roo- so pretty ! Roo and Lamb- Gosh, I would kill to shoot your wedding! I just know we have the same taste and the eye candy would be overwhelming!! It was a pleasure to meet you guys and thank you for being so perfectly gorgeous and sweet! x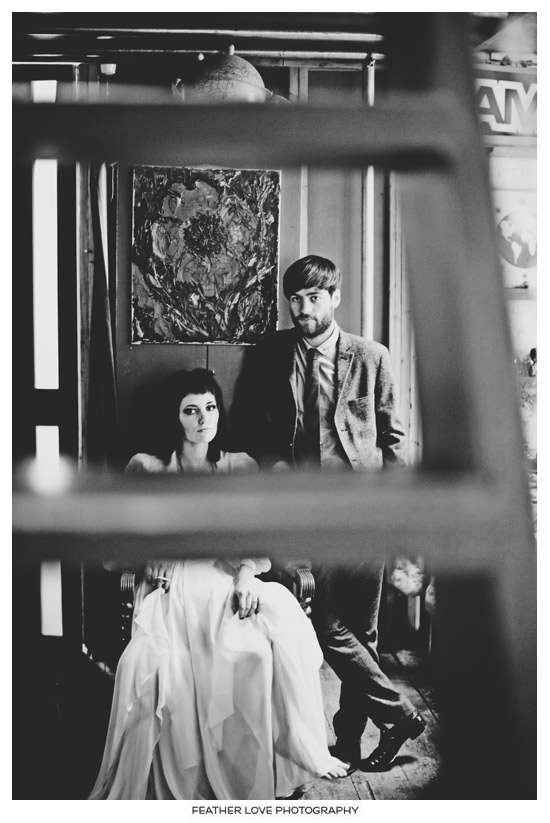 Table Styling: Ava Event Styling
Confectionery/Cakes: The Boutique Baking Company
Vintage Furs: Charlotte Casadejus & Ava Event Styling
Flowers: Little 'a'
Roo's Dress: vintage dress from Charlotte Casadejus
Roo's necklace: Noa's own
Roo's Eyelashes: Paperself
Hair & Make Up: Elbie Van Eeden
Lamb's Outfit: His Own
Venue: Framery Loft, Hoxton
Video: (to come soon) Son of Shark Pig
… you are all seriously talented! thank you!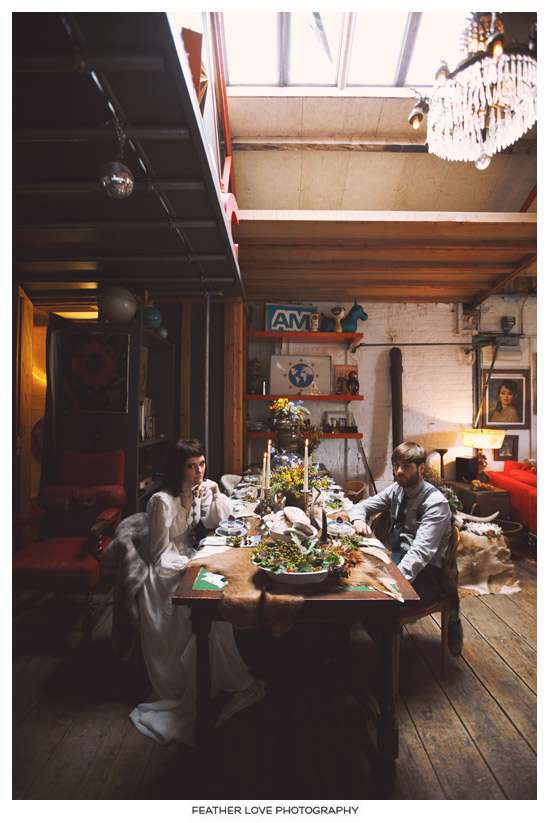 What people had to say about the workshop, as well as some other snaps…
Rock 'n Roll Bride
Emma Case
Brosnan Photography
Thaoski – Thank you SO much for all your help with setting up food, and planning our dinner, and for being so open! And mostly for your burning desire to do what you love!! A true honor to meet you!
Rachel Ward
Elbie Hair & Makeup
Pete Smyth
and another one from Rock 'n Roll bride's reflections on the workshop
Ok enough talking, more photos…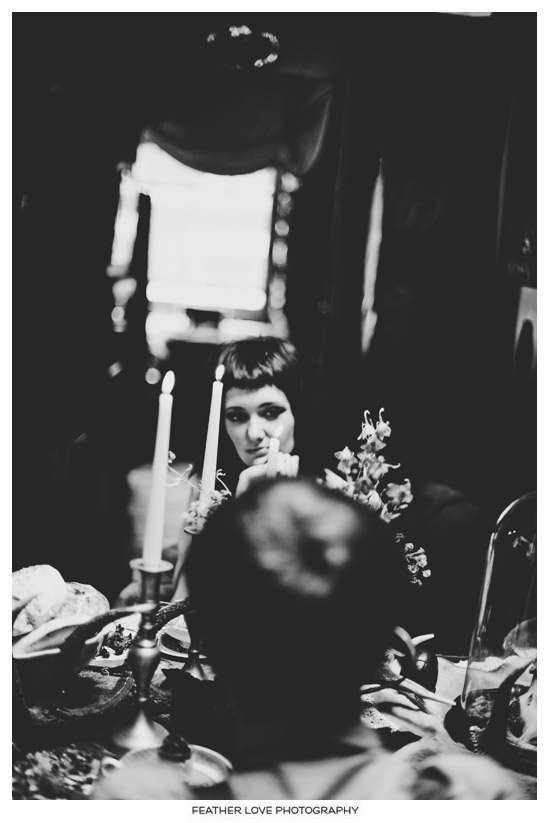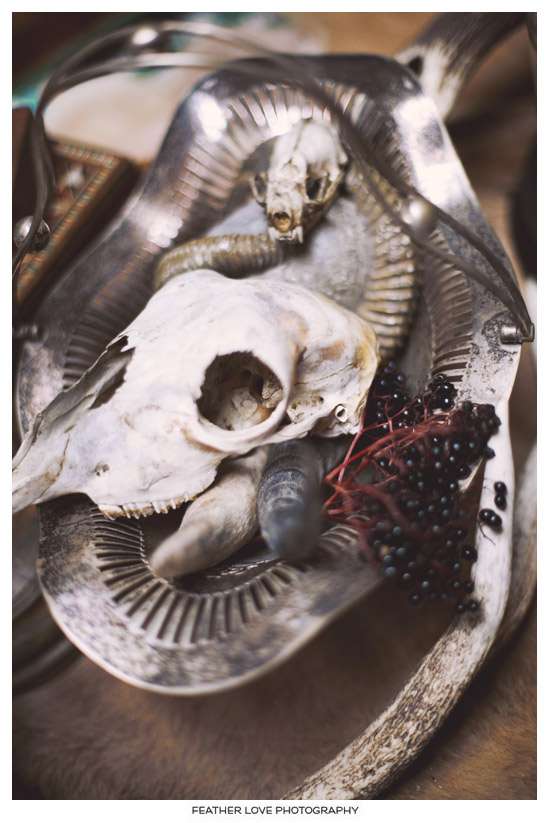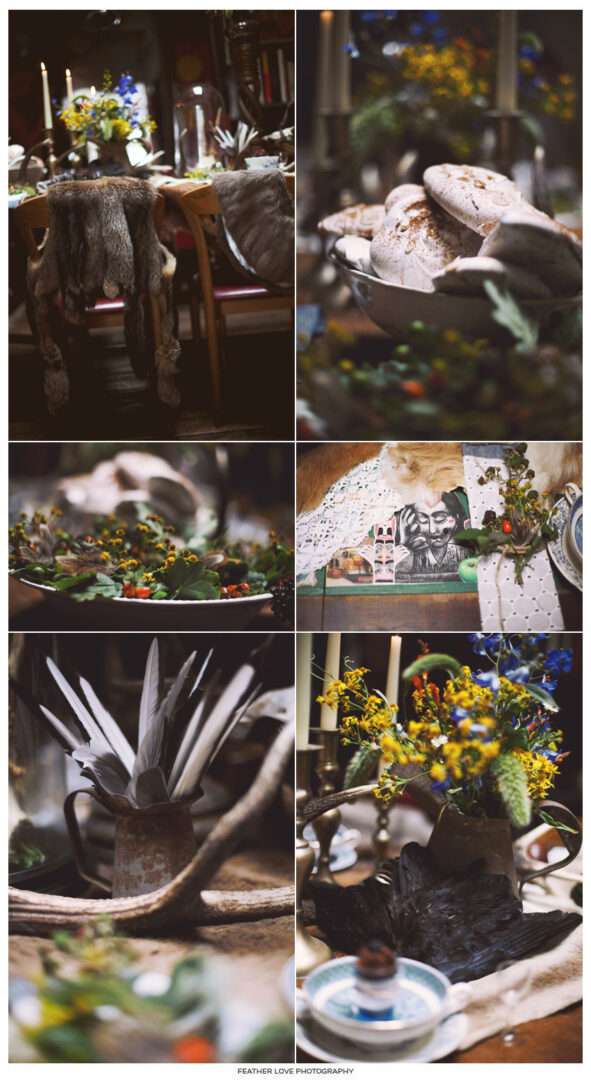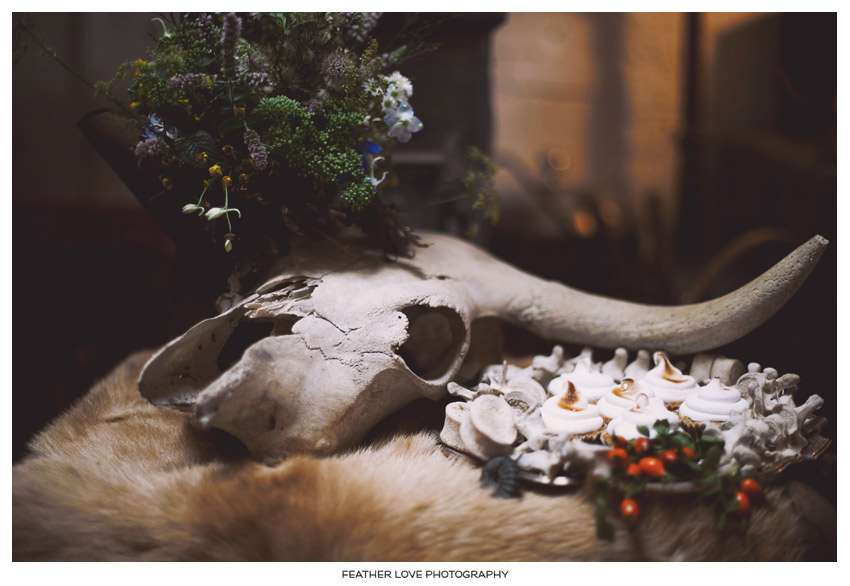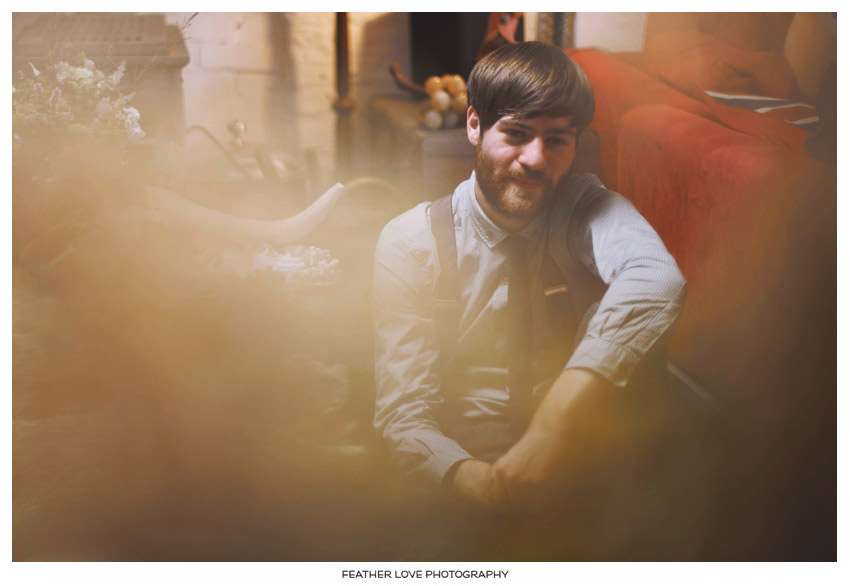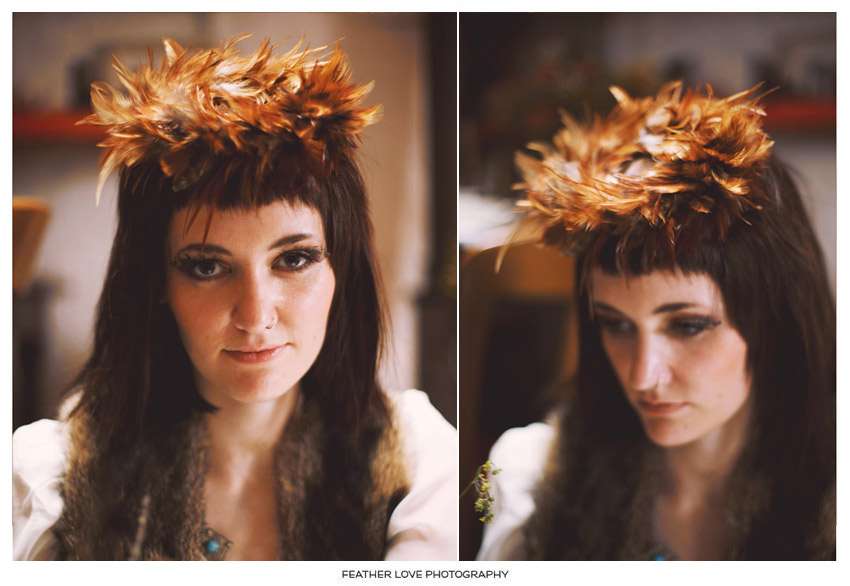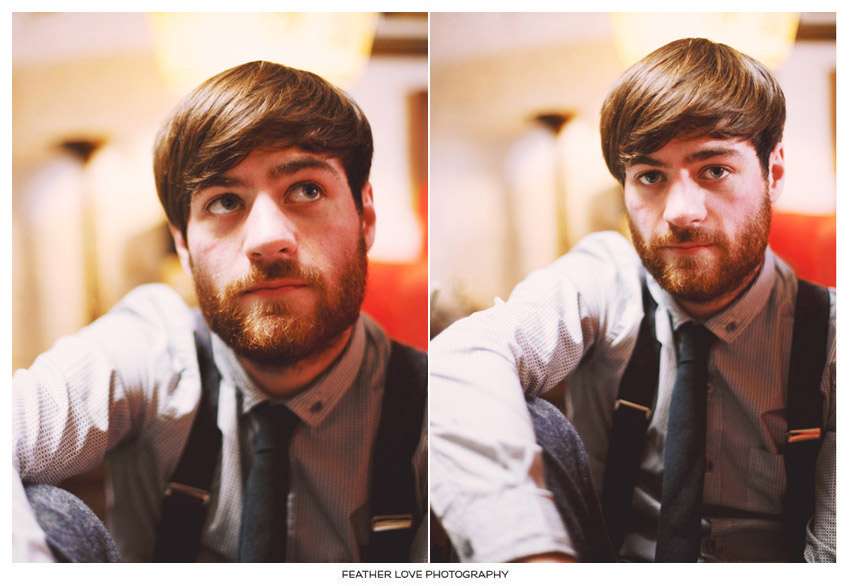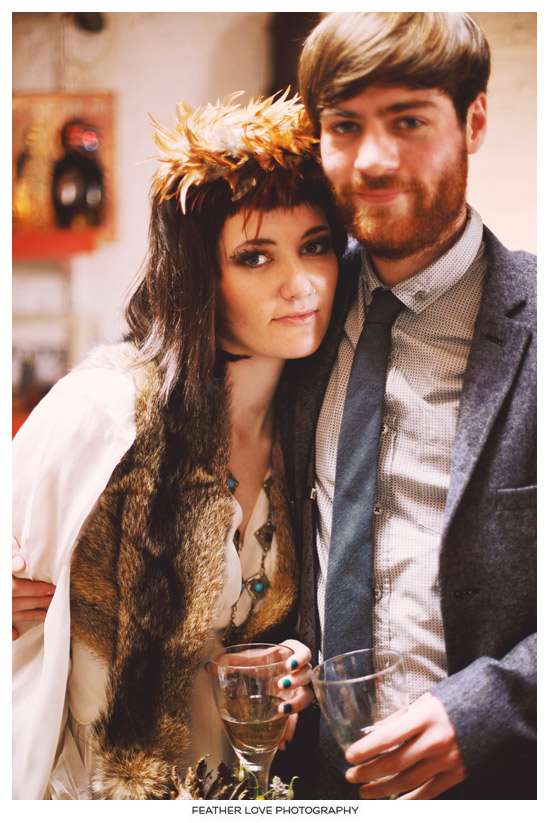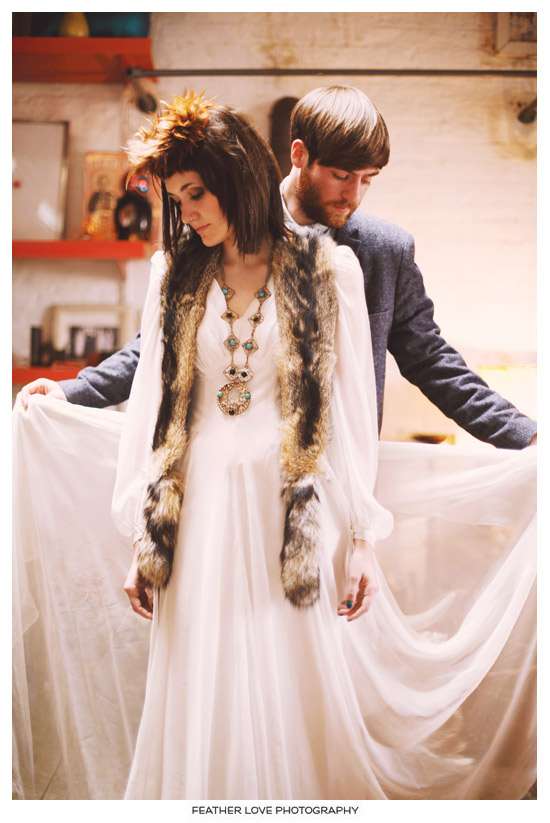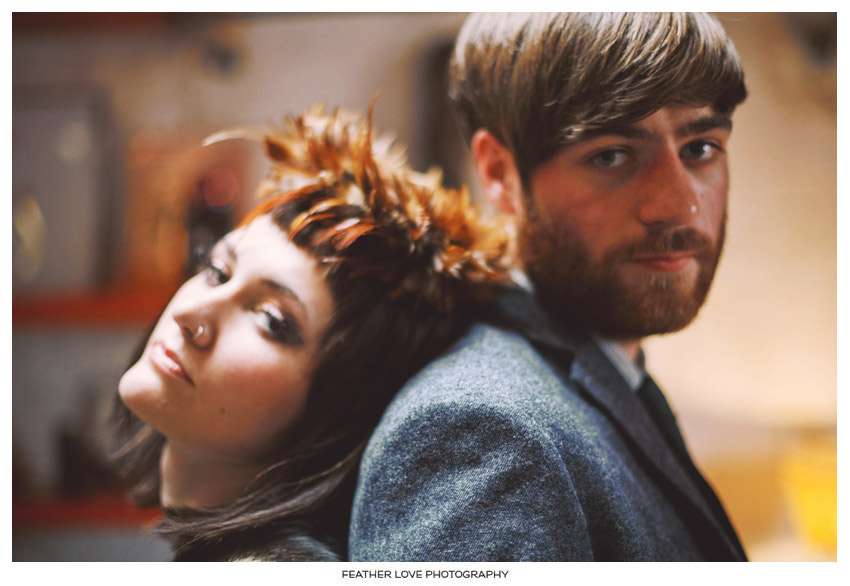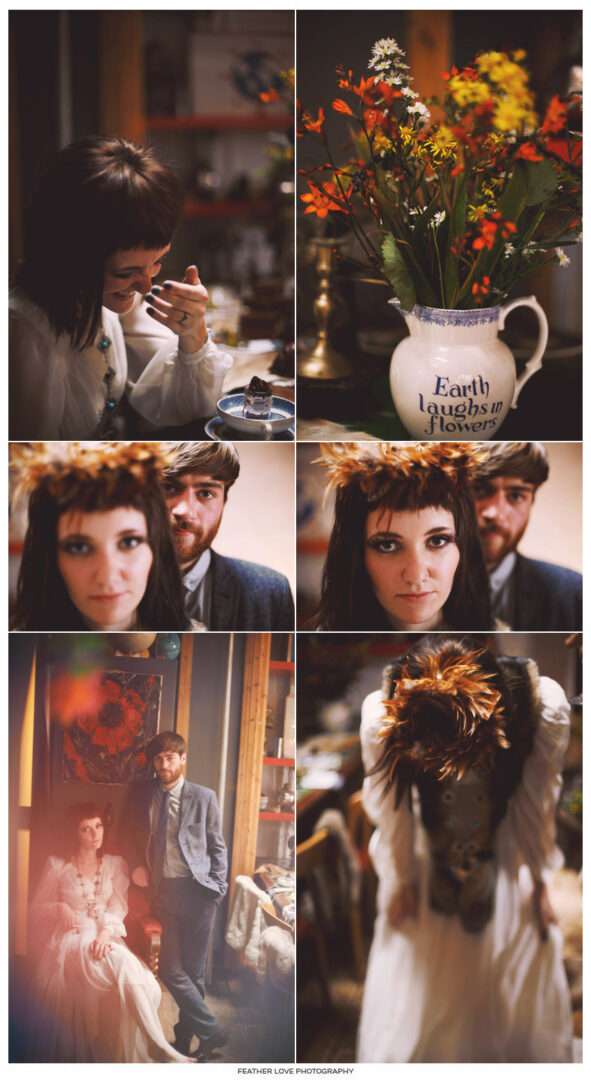 I snuck a shot in of Emma and I.

This photo below is from  Brosnan Photographic, of the sweet little cookies that The Boutique Baking Company made for the workshop guests!

THE ENTIRE BEAUTIFUL CREW! Love you guys!!!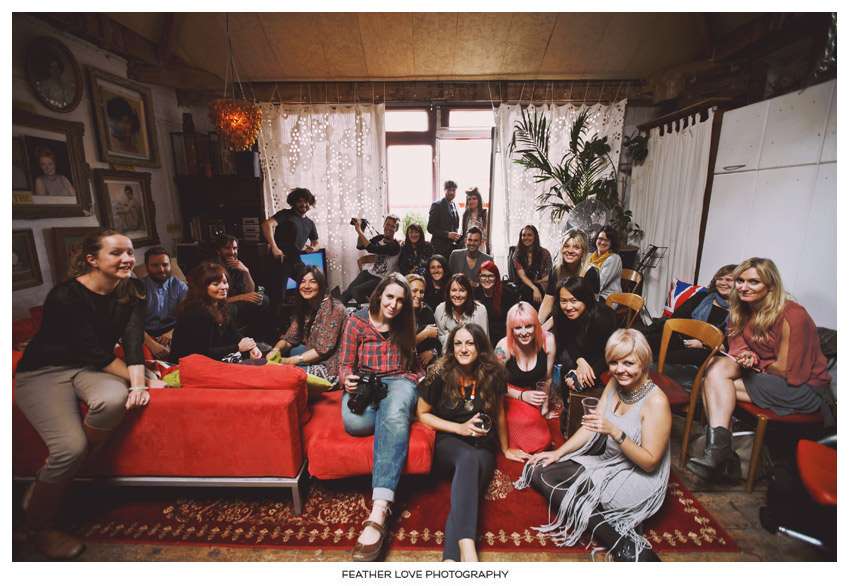 To find out more about my upcoming workshops, check my WORKSHOP page, or follow my facebook and twitter for the latest news!